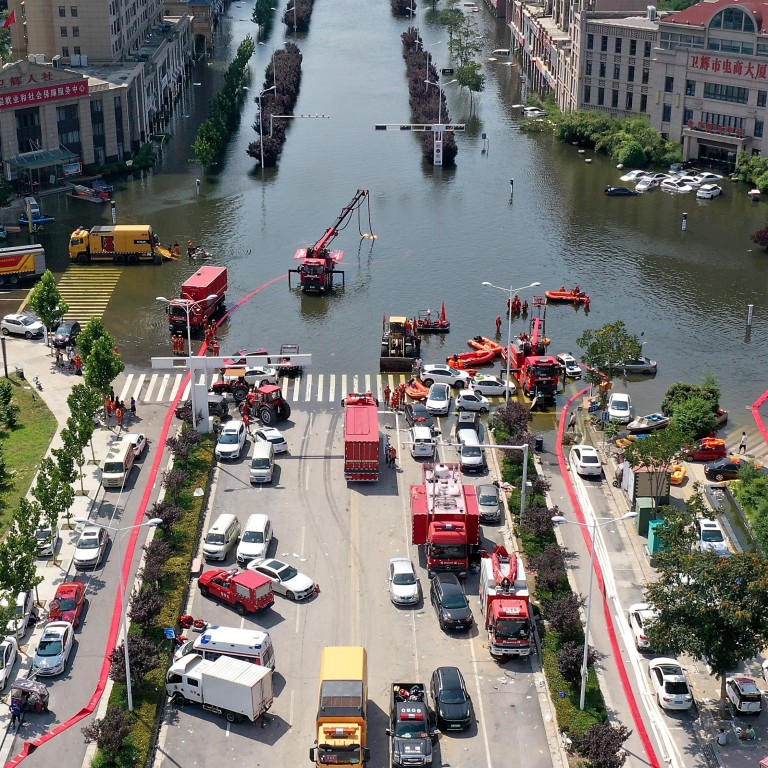 China's flood-stricken Henan shakes off logistics disruptions, but short-term delays continue
Postal services in Henan have cleared backlogs on goods in transit and e-commerce giant JD.com says shipping services have resumed
Deadly floods paralysed large parts of the province last week, forcing traders and manufacturers to temporarily suspend operations
Transport and delivery services in central China's flood-ravaged Henan province have mostly been restored, with logistics operations in e-commerce hub Zhengzhou suffering only short-term delays.
Roads and other transport infrastructure have largely been unblocked after
flash floods
inundated the province last week, killing at least 99 people, officials and traders said.
Postal services in Henan have cleared backlogs on goods in transit and expect deliveries to flow smoothly, the transport ministry said, but some traders say customers should expect delays of around three days for orders due to damage to warehouses and disrupted operations.
As a hub for rail freight, Henan is a key distribution point for many cross-border and regional e-commerce businesses.
Top Chinese online retailer JD.com said despite short-term disruptions to regional operations, its shipping services had resumed and it was offering return or redelivery services to customers. The e-commerce giant said its national logistics and distribution were unaffected by the disaster.
Some of JD's transfer centres in cities such as Hebi and Xinxiang were hard hit by the floods, but operations had restarted with support from its Asia No.1 warehouse in Zhengzhou, which serves central China and suffered little damage.
Tyler Ye, a cross-border e-commerce trader who imports from Australia to his warehouses in
Zhengzhou
, said logistics operations in the capital were delayed for 48 hours after the floods started, but quickly resumed once military personnel cleared rubbish and drains, and sandbagged waterways.
"We expect delays for all cross-border deliveries of about three days, but we think our customers will understand," Ye said.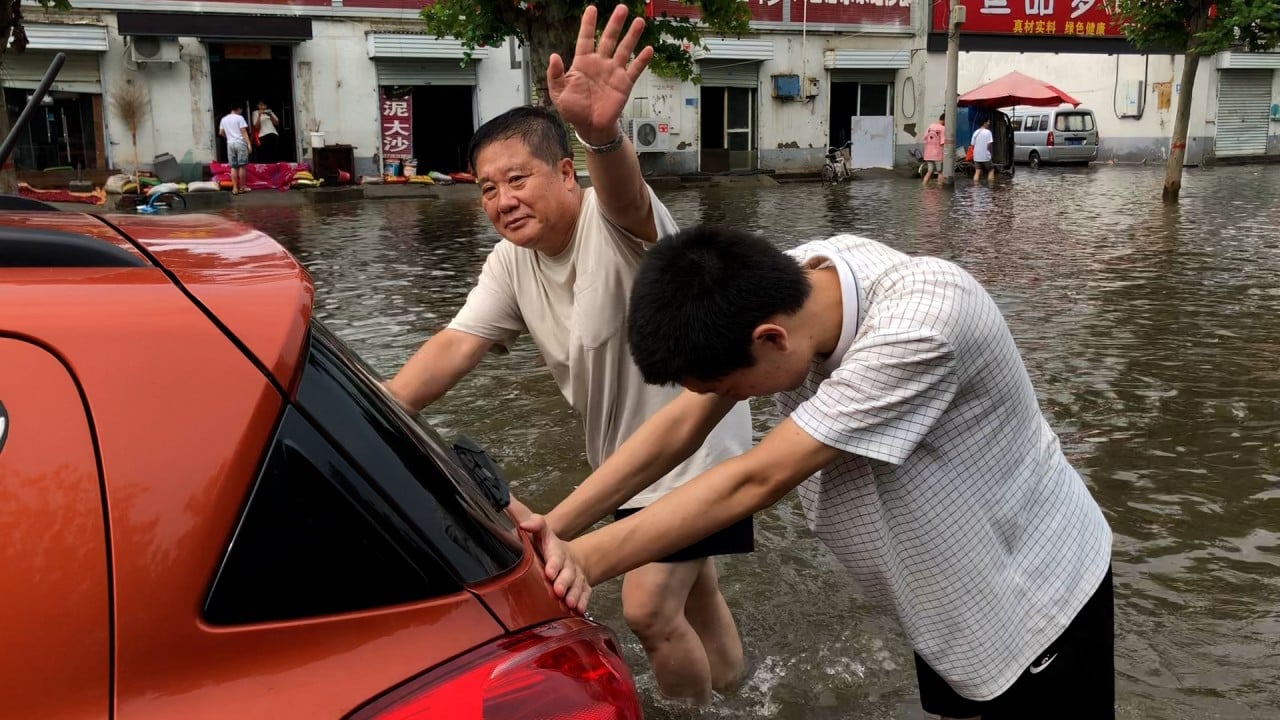 02:36
Residents of Xinxiang in China's Henan province cope with continued threat of floodwaters
Residents of Xinxiang in China's Henan province cope with continued threat of floodwaters
Some traders with storage facilities at ground level had goods damaged by the floods, but others with more secure bonded warehouses in industrial estates were spared, he added.
The flooding, which has been described as the worst in decades, also forced China's State Post Bureau to suspend operations at 1,610 sites across Henan, causing a backlog of 4.7 million packages. Some 88,700 packages were damaged, but no staff were killed in the disaster.
Most railway lines across the province have been restored and Zhengzhou Xinzheng International Airport has reopened.
The Zhengzhou section of the
China-Europe Express
, a railway network between Europe and China and a key component of President Xi Jinping's Belt and Road Initiative, was running as per normal after a brief suspension.
Logistics and freight company T.H.I. Group said although the Zhengzhou section of the rail line was back in service, there were delivery delays of between two to three days.
"The goods accumulated in the warehouse have not suffered much loss because there were precautions before the heavy rain," said Weidong Kong, deputy general manager at T.H.I. Group.
Zhengzhou is also home to a multibillion yuan car industry, including manufacturers SAIC Motor, Dongfeng Nissan, Yutong Bus and FAW Haima. The flooding and water outages had forced many to close temporarily.
SAIC Motor, China's largest carmaker, said its factory remained intact, while deliveries could be delayed in the short term.
One of Haima's factories in Zhengzhou, which produces electric vehicles for Xpeng Motors, was also forced to suspend manufacturing.
Dongfeng Nissan's truck and SUV factory in the city briefly suspended operations, but production has resumed.
This article appeared in the South China Morning Post print edition as: Transport, delivery services return to normality