Shenzhen
Get more with myNEWS
A personalised news feed of stories that matter to you
Learn more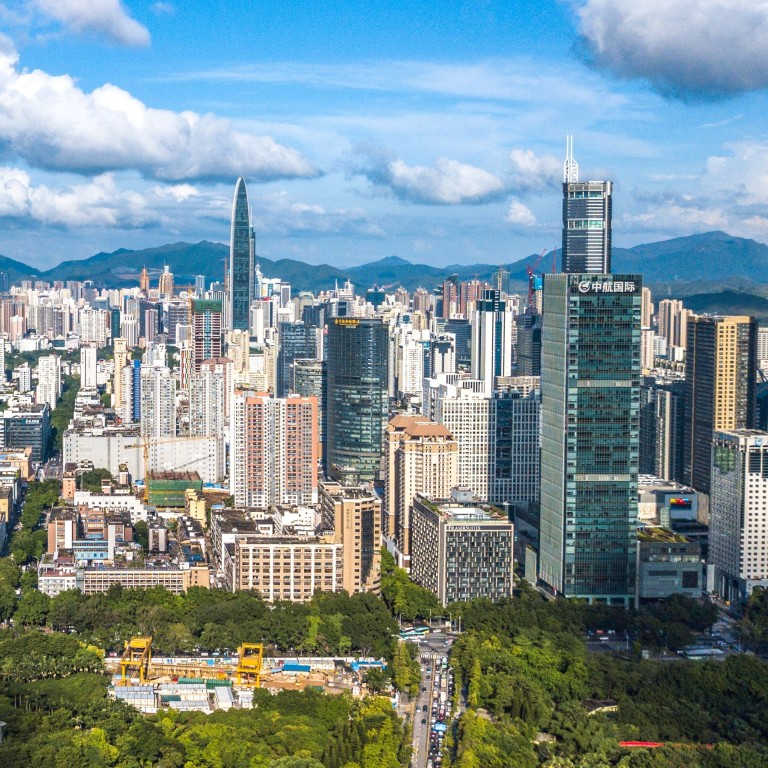 China's tech hub Shenzhen sees economic performance tumble against competition in the first half
Shenzhen's two-year average growth rate in the first half – used to reduce coronavirus distortions – was 4.8 per cent, well below pre-Covid-19 levels
Analysts say weak investment and consumption, as well as a slowdown in revenue growth among its biggest firms, have weighed on economic output
Shenzhen's economy – usually a top performer in southern China – is facing a slowdown after posting one of the lowest half-year growth results in Guangdong province, amid poor fixed asset investment and slowing revenue expansion at some of its biggest companies.
The city's gross domestic product (GDP) grew 9.7 per cent in the first six months from a year earlier, making it the third worst performing of the province's 21 cities.
Its two-year average growth rate – used to reduce coronavirus distortions – was 4.8 per cent, well below pre-Covid-19 levels of 7.4 per cent in 2019, data from the local statistics agency showed.
The two-year average growth rate in the first half was the slowest pace of expansion since at least 1980, according to state-run news portal southcn.com. Nationwide,
GDP grew 12.7 per cent
in the first six months of the year and Guangdong's provincial economy grew 13 per cent.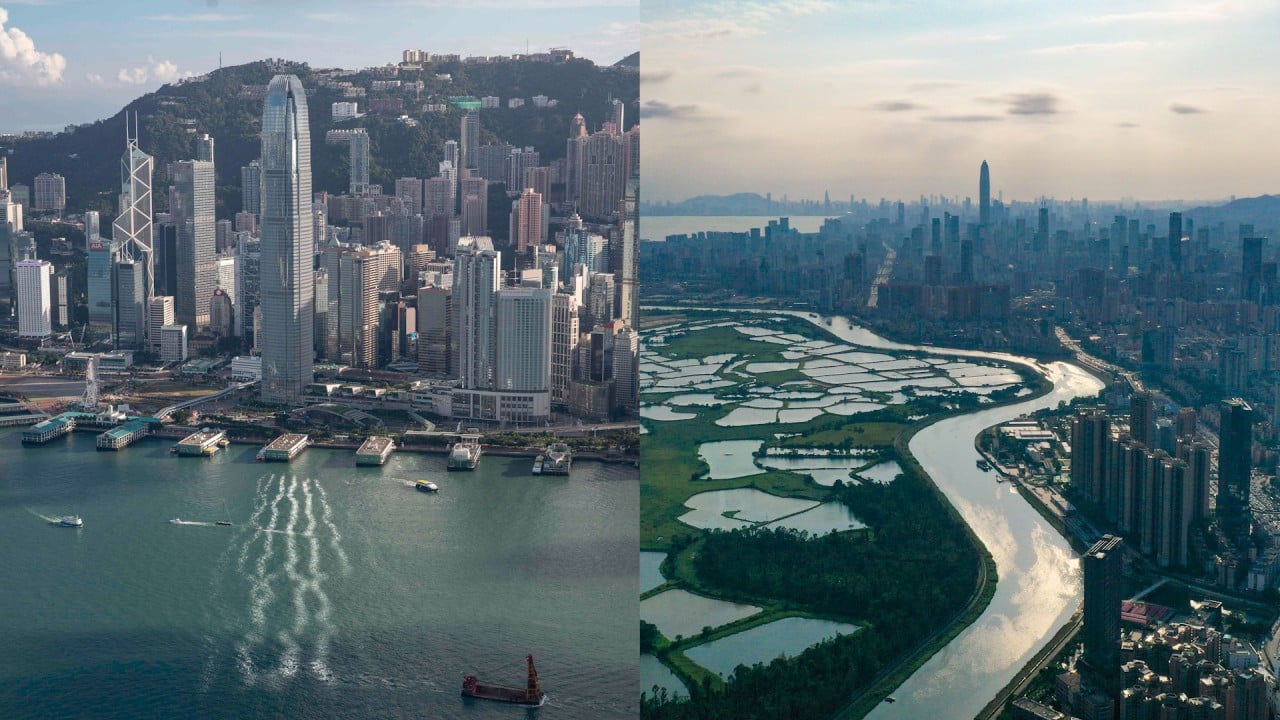 05:25
Hong Kong's competitive edge questioned as Xi says Shenzhen is engine of China's Greater Bay Area
Hong Kong's competitive edge questioned as Xi says Shenzhen is engine of China's Greater Bay Area
Analysts attributed the city's poor performance to weak investment and consumption, as well as a marked slowdown in revenue growth for major industrial enterprises, particularly technology giants like Huawei Technologies Co., which have suffered from
trade and geopolitical tension
between the United States and China.
Shenzhen's growth in the second half of the year is expected to follow a similar course to the first six months, and local authorities will drive more investment in infrastructure and public services to boost economic performance, said Guo Wanda, vice-president of the Shenzhen-based think tank the China Development Institute.
"Economic growth in the second half of the year will depend largely on the capability of those leading industrial enterprises for recovery," he said. "That is a very important aspect of Shenzhen's economic growth."
Shenzhen, known as China's Silicon Valley and the richest city in the southern province of Guangdong, has surpassed Hong Kong and Singapore over the past two years in terms of GDP.
Under its five- year plan for 2021-25, Shenzhen aims to become the country's "core engine" of reform and power growth and innovation in the
Greater Bay Area
, a region comprising nine Guangdong cities, as well as Macau and Hong Kong.
By 2025, the city is projected to become a 4 trillion yuan (US$618.9 billion) economy. Much of that growth will come from some of the world's best known companies, including Tencent Holdings and Huawei Technologies Co.
The city's industrial output increased 8.3 per cent from a year earlier in the first half, or a two-year average growth rate of 3.2 per cent.
Fixed asset investment in Shenzhen fell by 0.4 per cent year on year in the first half of 2021, with real estate investment falling 12.9 per cent. Infrastructure and industrial investment grew by 8.7 per cent and 1.2 per cent over the same period, respectively.
Huawei Technologies Co. reported its second consecutive decline in quarterly sales in April, as the world's largest producer of
5G
telecommunications equipment was hit by sanctions from the US and some of its allies. Its first-quarter revenue fell by 16.5 per cent from a year earlier to 152.2 billion yuan, mainly due to a shrinking consumer business.
Shenzhen-based China Evergrande Group, the country's biggest home builder and the world's most indebted developer with interest bearing liabilities of 570 billion yuan, is also facing uncertain times.
Evergrande's shares have
plunged by some 75 per cent
in Hong Kong over the past 12 months, while its foreign-currency bonds due in 2022 and 2025 have skidded to new lows.
Shenzhen's GDP growth performance, which was the slowest among first-tier cities in China in the first half of this year, was not commensurate with its economic status, according to Peng Peng, executive chairman of the Guangdong Society of Reform, a think tank connected to the provincial government.
"The weak performance of fixed investment and consumption demand is dragging on Shenzhen's economic growth," he said.
Soaring property values and living expenses, as well as a trend towards investment and speculation rather than consumption, were adding to the problem, Peng said.
"This 'Shenzhen phenomenon' deserves attention," he said.
GDP output between Guangzhou, Chongqing and Shenzhen has narrowed to about 100 billion yuan this year and competition between the southern cities could heat up, Peng said.
"On the ground, many private companies and individuals in Shenzhen are not optimistic about their income and consumption expectations," said Wendy Liu, an operations manager in the city.
This article appeared in the South China Morning Post print edition as: Shenzhen's growth saw first-half slump