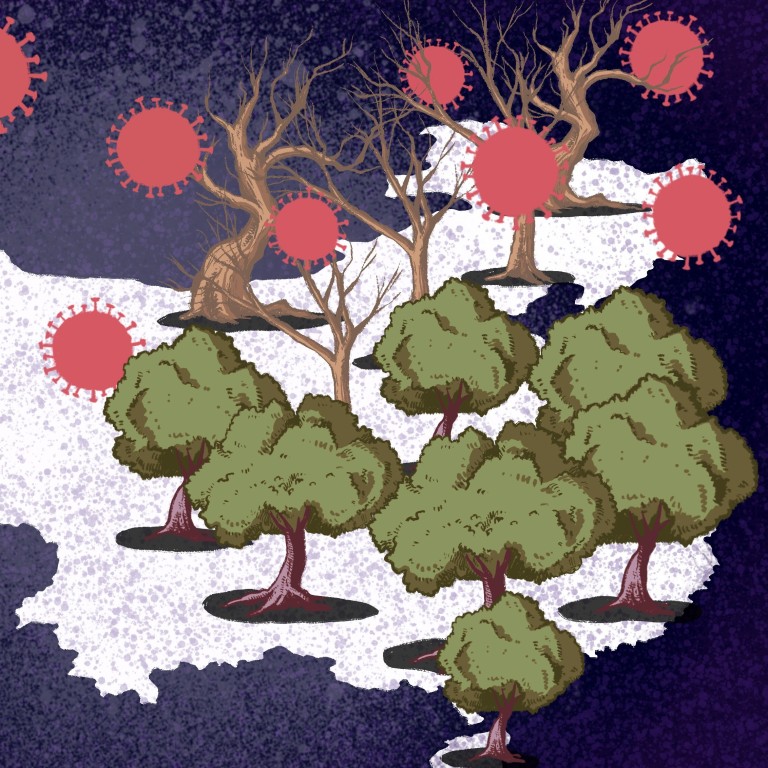 Coronavirus amplifies China's regional economic divide, as some provinces struggle to reset consumption
The coronavirus pandemic has inflamed economic disparities between provinces in the north and south of China
Data indicates the diverging economic circumstances are closely correlated to a rebound in consumer spending
This is the fifth part in a series of stories looking at China's economic outlook in the second half of 2021 as it continues its recovery from a coronavirus-hit 2020.
This summer, Zhang Luoluo's cafe fashioned out of an abandoned shipping container celebrated its 10th birthday with little fanfare and few customers.
Located in an art district of Wuhan, the provincial capital of Hubei province in central China, the pink cafe is the only bright spot – and one of the few businesses still operating – in an area that was once jam-packed with stores and crowds.
The district, ravaged by the Covid-19 pandemic that broke out in the city in late 2019, is now desolate, Zhang said.
Since reopening last April following a three-month lockdown, her hopes of a quick return to normality have been dashed as former tenants, one after the other, have relocated or shut their businesses permanently.
"Young people working in those companies used to be the foundation of our business, but now they've all gone," Zhang said. "We've tried doing takeaways, we've tried promotions, we've redecorated the space, but our persistence, struggles and efforts are worthless."
To many small business owners like Zhang, the Wuhan they remember has never really returned. Just as some people infected by the virus continue to suffer from its symptoms months after an initial infection – a phenomenon known as
"long Covid"
– many regional economies in China are suffering a similar fate.
China was the first major economy to bounce back from the pandemic, but the recovery has been patchy, and data indicates the economic divergence between regions is closely correlated to a rebound in consumer spending in better-off provinces and lacklustre consumption in poorer ones.
"The impact of the pandemic on economic growth might be longer than we originally anticipated," said Zhang Zhiwei, chief economist at Pinpoint Asset Management. "People used to think the pandemic had ended and everything would come back to normal. But now we can see that this is not the case."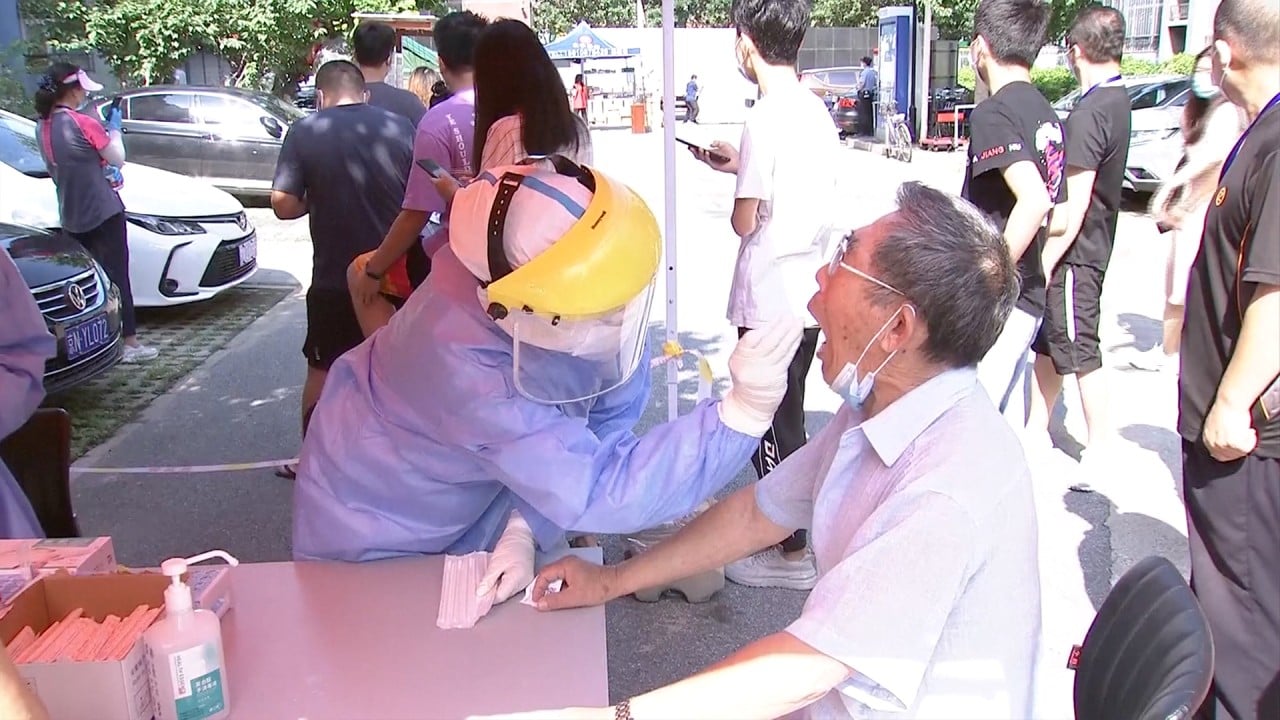 03:18
Mass Covid-19 testing under way across China amid rising infections fuelled by Delta variant
Mass Covid-19 testing under way across China amid rising infections fuelled by Delta variant
Sporadic outbreaks of the Delta variant have spread across the country in recent weeks, leading local authorities to impose restrictions that have affected both consumers and businesses. Regions with a better immune system, that is stronger and more balanced economic fundamentals, may weather the storm better.
The economic divergence is evident in provincial growth numbers, with 29 out of China's 31 provincial-level jurisdictions having published official figures for the first half of 2021.
Using average growth figures for the past two years to remove coronavirus distortions, national gross domestic product (GDP) rose 5.3 per cent in the first half, while retail sales – a key gauge of consumer spending – increased 4.4 per cent.
Even under the guidance of President Xi Jinping's new
"dual circulation" strategy
, which seeks to tap China's huge domestic market to power future growth, local consumption is recovering more slowly than exports, as foreign demand for Chinese goods surged during the pandemic.
Based on an analysis by the South China Morning Post, the GDP growth of each province is strongly correlated with its recovery in retail sales.
Six of the top eight provinces based on two-year average GDP growth rates – seven of which are in southern China – reported growth in retail sales higher than or equal to that of the first half in 2019. The exceptions were Zhejiang, where strong exports helped power its economic recovery, and Tibet, which did not report a two-year average growth in retail sales.
Hainan, the 35,000 sq km island in China's south that was given
duty-free shopping status
last June, recorded the second highest two-year average GDP growth rate, expanding 7 per cent - 0.1 percentage points shy of Tibet - thanks to a 10.7 per cent two-year average increase in consumption.
At the same time, all five of the slowest-growing provinces reported negative growth in retail sales in the first half compared with the same period in 2019. They were pandemic-stricken Hubei, northeastern rust belt provinces Heilongjiang, Liaoning and Inner Mongolia, and the northern province Hebei.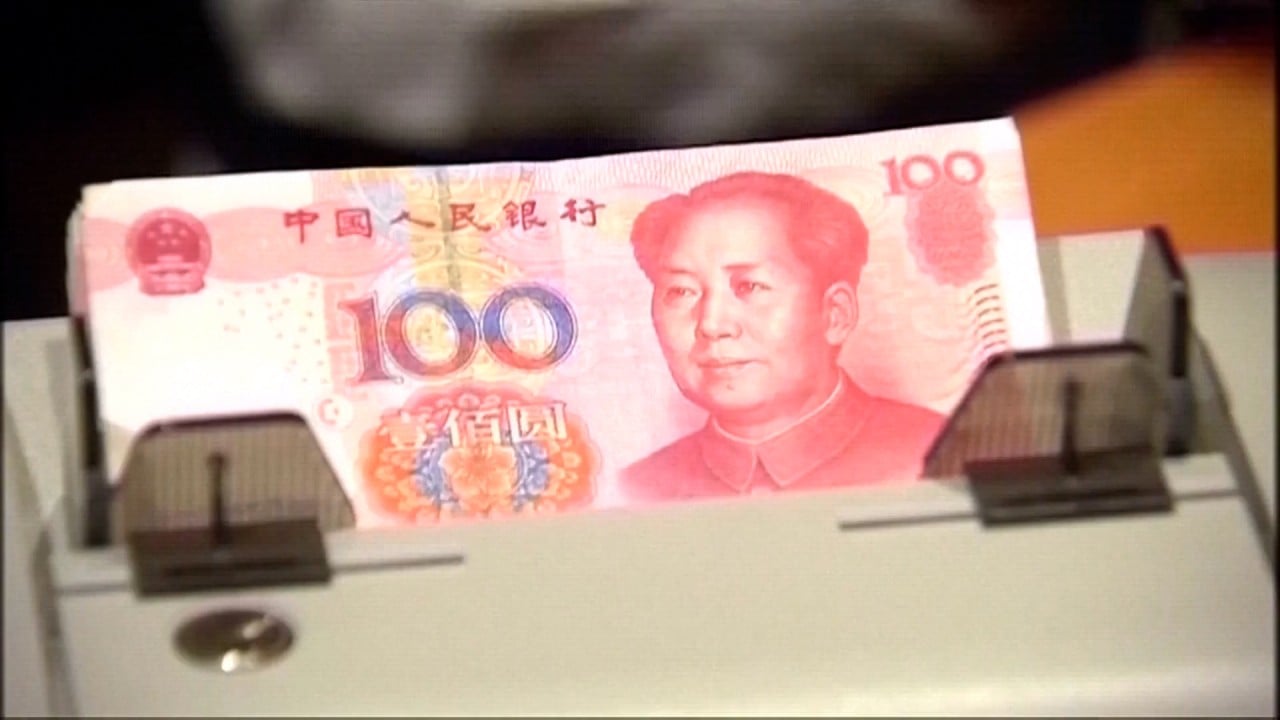 01:19
China's economy rose 7.9 per cent year on year in the second quarter of 2021
China's economy rose 7.9 per cent year on year in the second quarter of 2021
Retail sales in Hubei – still a province with strong economic potential – have almost returned to their pre-pandemic levels, shrinking only 0.5 per cent compared to the first half in 2019. But the three rust belt provinces all recorded declines in retail sales of more than 30 per cent, with Hebei also contracting over 20 per cent, according to the Post's calculations.
The negative growth in consumption in Hebei, Heilongjiang and Liaoning can be attributed in part to the coronavirus outbreaks in the first quarter of the year and accompanying partial lockdowns. But Guangdong, China's richest province which also saw an outbreak in May and whose economic growth slowed temporarily as a result, still had higher retail sales compared to its pre-pandemic level.
The growing disparity in wealth
between the north and south
is not a new issue in China, but Pinpoint's Zhang said the divergence in regional consumption is a new and worrisome trend.
"Consumption growth in China had been stable before the pandemic and had never fluctuated much," Zhang said. "Though there were regional divergences in consumption, they were still all positive growth.
"Even though a year and a half has passed since the pandemic hit, some places still haven't recovered to their pre-pandemic levels and so experienced negative growth. This is actually quite surprising."
Behind the differing consumption levels is a divergence in employment and income, analysts said.
Since the pandemic hit, the income growth rate of poor families has been much lower than average, and this widening gap is likely one of the main reasons for current weak consumption, Zhang said.
In the first half of the year, the average per capita disposable income of urban households in China rose by 11.4 per cent compared to a year earlier, while the median increased by only 9.7 per cent. The 1.7 percentage point gap was the largest in years.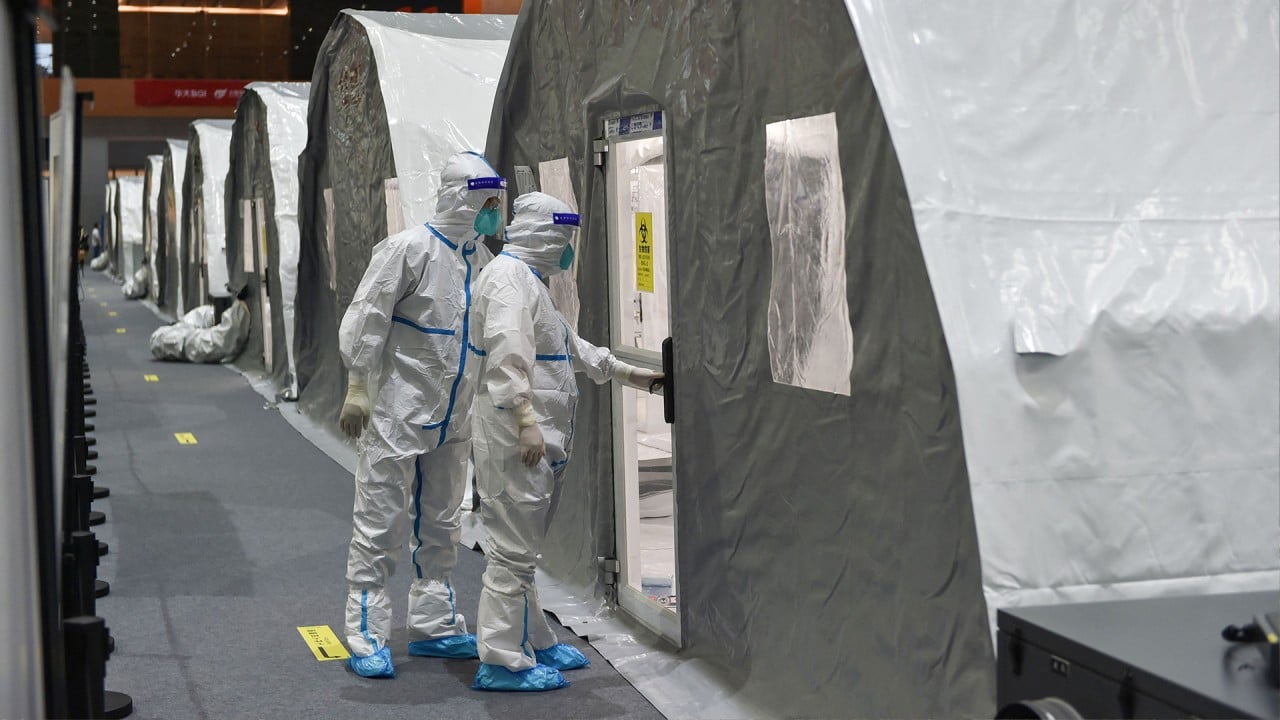 02:37
China under pressure as Nanjing airport coronavirus cluster spreads to 15 cities
China under pressure as Nanjing airport coronavirus cluster spreads to 15 cities
Local job markets are also patchy. In the second quarter, the number of jobs available exceeded the number of applicants in eastern, central and western China, indicating an easier environment for jobseekers.
But in the northeast and most other major northern cities such as Beijing and Tianjin the opposite was true, according to a survey conducted by the China Institute for Employment Research at Renmin University of China and job search website Zhaopin.
The imbalance in the job market will further impede the recovery of consumption in the north as it will drive away the working-age population, said Song Houze, a research fellow specialising in China's economy at the Paulson Institute, a Chicago-based think tank.
"Since the pandemic, the general employment situation in various places has not been good. So people will definitely go to the relatively prosperous places where it is easier to find a job," Song said.
In northern provinces, infrastructure investment, which once used to power economic growth, has also been crippled due to the central government's
debt reduction campaign
.
"In the context of strict supervision, the support of infrastructure investment to the economy is expected to be relatively limited," Li Qilin, chief economist at Hongta Securities, said in a note last month.
With local governments' hands tied over financing investments, regional disparity is expected to be exacerbated in the second half, Song from the Paulson Institute said.
The divergence will be further exposed as the low comparison base from the first half of 2020 disappears, said Pinpoint's Zhang.
Analysts said more challenges await in the second half, as the pandemic-triggered consumption frenzy in other countries fades amid slowing fiscal spending.
The recovery of foreign manufacturing bases and supply chains will also make it harder for China's exports to maintain the especially strong growth seen in the first half of the year.
Most importantly, full recovery of consumption relies on no more major virus outbreaks, a scenario that is looking increasingly shaky as China contends with its
most serious outbreak
since the first in Wuhan last year.
With this in mind, analysts said there was no escaping from the gloomy outlook on domestic consumption.
"Consumption is a pro-cyclical kinetic energy. When the economy is facing downward pressure, we cannot have too much hope for consumption," Li said.