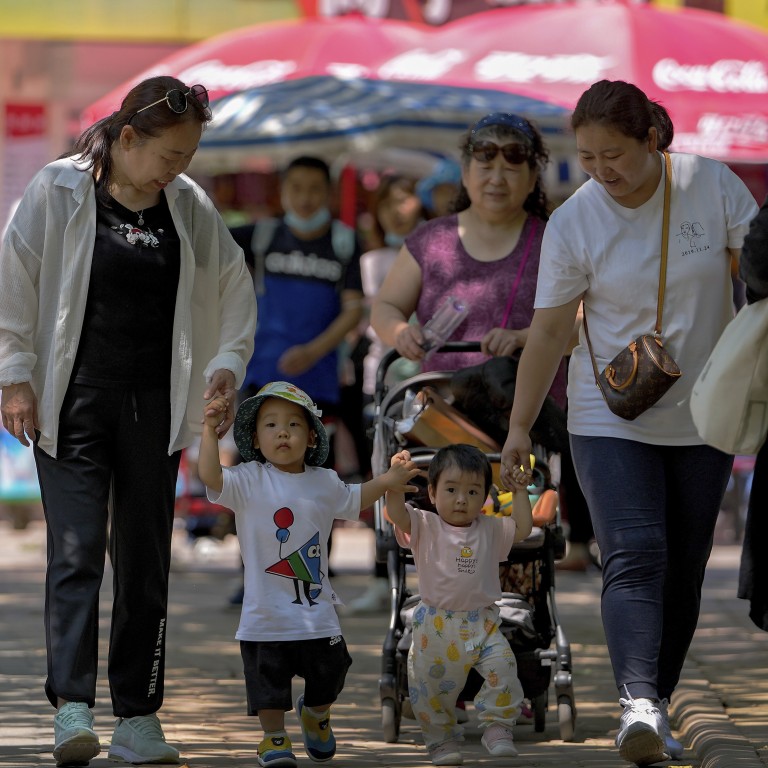 Could China's rising household debt threaten Beijing's consumer-led growth vision?
By the end of last year, China's household debt as a percentage of disposable income had reached a record high of 130.9 per cent
Servicing loan payments is eating up disposal income that could otherwise be used to buy goods and services to support the economy
This is the fourth part in a series of stories looking at China's economic outlook in the second half of 2021 as it continues its recovery from a coronavirus-hit 2020.
Since May, Jane Zeng has had countless sleepless nights after her husband told her how deep the family was in debt.
Zeng's husband has steadily taken out credit over the past few years, including a loan to purchase a 70-sq-metre three-bedroom flat and two condos in Shenzhen, and a second mortgage on their properties to finance other investments.
Although the properties' total market value now exceeds 18 million yuan, their savings are down to 200,000 yuan (US$31,000) and they need 60,000 yuan per month just to repay bank loans of nearly 10 million yuan.
"Debts have hugely reduced our family's quality of life," said the housewife in her 40s. "Except for the tuition fees of our children's international school, I'm trying my best to reduce our living expenses to within 5,000 yuan a month.
"The properties are appreciating, but I feel like we are walking a tightrope in mid-air, and I worry every day that we won't have enough money to repay the mortgage next month."
The family's predicament is indicative of the growing levels of household debt in China, which threaten to undermine a resurgence in consumer spending that the government hopes will propel the economy through the second half of the year.
Debt is rising swiftly for a variety of reasons, but the trend is acute among upper middle class households who are borrowing to the hilt to invest in
China's economic recovery
from the coronavirus pandemic, either by snapping up property or investing in the stock market.
Rapid remortgaging of existing assets to fund more investments has left many strapped for cash to pay loans, often forcing them to sell existing holdings at a bargain to raise money.
Many owners of small and medium-sized enterprises (SMEs), who have not yet fully recovered from the pandemic, are taking out personal loans to keep businesses alive. Others are borrowing to make ends meet, often using new app-based loan services that make the process fast and easy.
Whatever the reason, servicing loan payments is eating up disposal income that could otherwise be used to buy goods and services to support the economy.
Amid the uncertainty brought on by the pandemic, China's top leadership has doubled down on plans to shift away from an investment-driven growth model to one
focused more on its huge domestic market
. But as household debt grows, there is growing concern the plan may struggle to get out of first gear.
Household debt as a percentage of gross domestic product (GDP) stood at 62.0 per cent at the end of the second quarter, down 0.1 percentage points from its historic peak of 62.2 per cent at the end of last year, and 0.1 percentage points below the first quarter of this year.
However, by the end of last year, household debt as a percentage of disposable income had reached a record high of 130.9 per cent.
Many families from across the socio-economic divide admit their cash flow has reached a critical threshold, but there is little they can do to reduce their debt exposure.
The People's Bank of China, the nation's central bank, announced a surprise
cut to banks' reserve requirement ratio (RRR)
last month, freeing up about 1 trillion yuan (US$154.6 billion) of liquidity, which analysts said indicated urgency on behalf of Beijing to reduce the cost of bank loans and pressure on SMEs.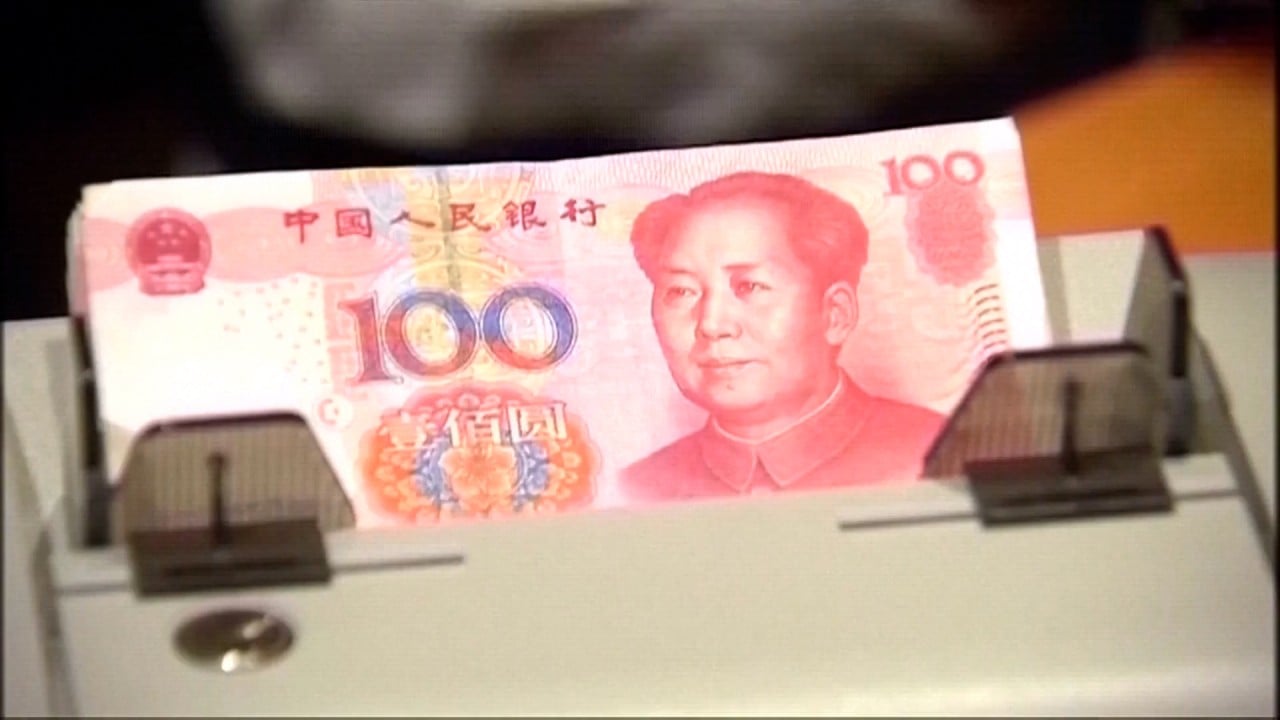 01:19
China's economy rose 7.9 per cent year on year in the second quarter of 2021
China's economy rose 7.9 per cent year on year in the second quarter of 2021
With private sector firms the nation's biggest employers, the cut could also be viewed as an attempt to address the difficult job market and rising household debt.
For Zeng, the RRR cut was good news as she hoped it would provide a much needed liquidity boost to Shenzhen's housing market – and help the family sell their three-bedroom flat to raise 8-9 million yuan.
But they have had little luck so far.
Authorities in Shenzhen raised the lending threshold for second homes last month, meaning potential buyers would have to stump up at least 5 million yuan in cash for a down payment to buy their flat. The other two condos are priced out of the market.
"In the past two years, the wealthy and upper middle-class families I know are all increasing leverage, for property or for the stock market," said Zeng's husband, who did not want to give his first name.
"Everyone's loans and leverage are piling up. If you don't increase yours, you will lag behind in wealth. Of course the risks are growing like crazy, but no one dares to lower leverage, neither the rich nor the government."
Some analysts say soaring household leverage could slow in the second half of the year, especially after the government announced new measures to crack down on credit risks.
"Chinese have limited access to personal borrowing and the government has recently introduced severe restrictions to supervise personal loan applications … from home loans to mortgage loans, bank loans intended to help small businesses to online lending," said Ding Shuang, chief economist for Greater China and North Asia at Standard Chartered Bank (HK).
"We forecast Chinese household debt might stop skyrocketing over the rest of the year. "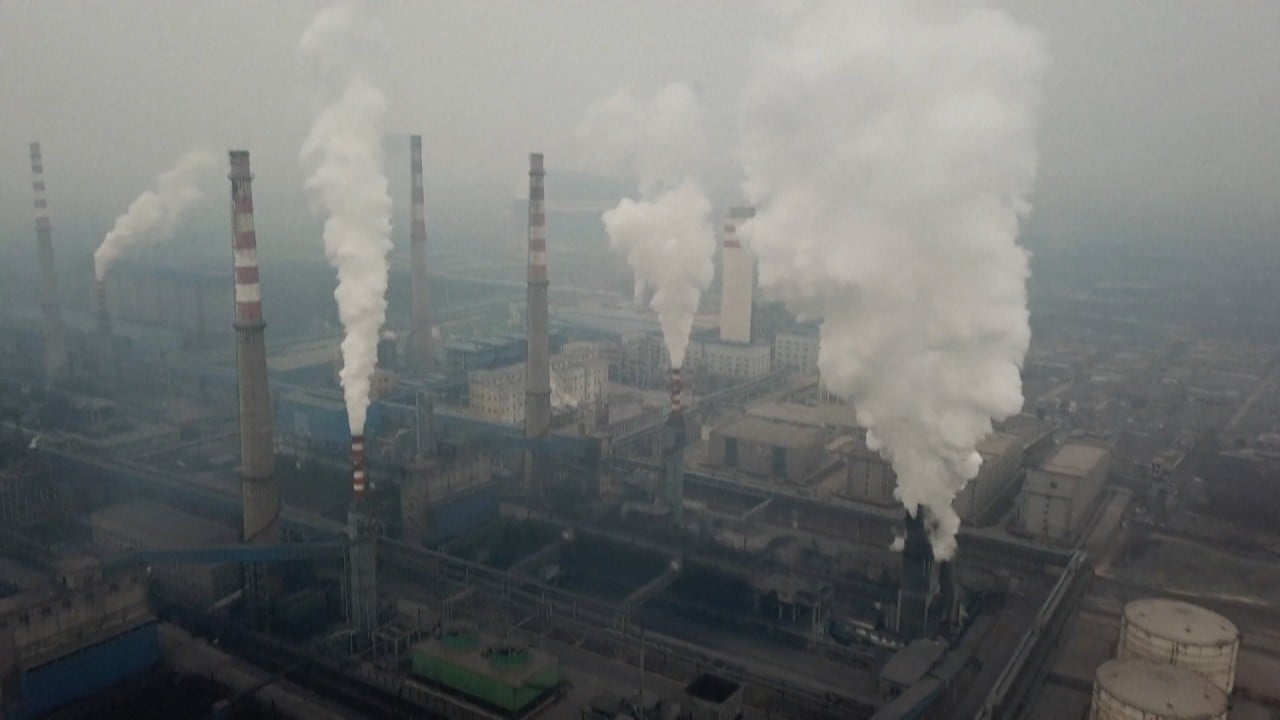 02:38
China launches world's largest carbon-trading scheme as part of 2060 carbon neutrality goal
China launches world's largest carbon-trading scheme as part of 2060 carbon neutrality goal
China's GDP growth rate for 2021 is forecast by most analysts to be easily above 8 per cent, but a number of factors could knock it off course, including the nation's ageing population, the declining efficiency of banks and deterioration of debt among local governments and SMEs.
The country's soaring leverage ratio in the household sector and the resulting effect on consumption is also of concern.
China's household debt – whether in short, medium or long-term loans – continues to climb, with new credit issued to the household sector totalling 3.7 trillion yuan in the first five months of the year, according to the "2021 China Macroeconomic Situation Analysis and Forecast Mid-Year Report" by the Advanced Research Institute of Shanghai University of Finance and Economics.
That represents a 1.1 trillion yuan increase from the same period in 2020 and 0.7 trillion yuan higher than the same period in 2019.
02:04
China expands two-child policy to three
China expands two-child policy to three
Leverage in China's corporate sector is also at the highest level in recent years and unchanged since 2020, according to the report.
The operating income margin of private companies fell from 5.33 per cent at the end of 2020 to 4.94 in March, Hongta Securities said in May.
Raymond Hu, who is in his 50s and runs a printing and translation company in Guangzhou, is one of scores of Chinese who has taken on more debt to see himself through the pandemic. In June, he mortgaged his 3 million yuan flat to save his business.
"If I didn't, I would have to close the company that has been operating for more than a decade," said Hu, adding his company has lost more than 1 million yuan since the pandemic started.
Debt is increasing across China's socioeconomic divide, with rural migrant workers, millennials and Generation Z also taking on more.
Wang Yan, who makes machines for grain processing, said "almost every migrant worker in our factory is indebted, either because of buying a flat or pulling together a wedding dowry".
"The cost of a wedding dowry has reached at least 250,000 yuan in my hometown and in rural villages in northeast China," he said. "It's a huge burden for a large number of rural families."
Unlike previous generations,
younger Chinese
are using mobile lending apps and credit cards to borrow money.
In June 2020, credit card bills overdue by more than six months had soared to 85.4 billion yuan, more than 10 times the value of a decade earlier. And around half of those were born in the 1990s, according to data from the People's Bank of China.
Guangzhou resident Tang Ying, who earns 4,800 yuan a month, notched up about 18,000 yuan of debt via mobile lending platforms over four months of unemployment last year. She now has to pay it back at an annual interest rate of roughly 16 per cent.
"I have reduced consumption significantly, but the debts keep piling up," she said.
Despite the financial risks posed by indebtedness, households interviewed for the story said they had faith in the country's economic performance, especially after it had bounced back from the pandemic.
"China's economic growth is the best, which is what gives us the confidence to be highly indebted," Zeng said.