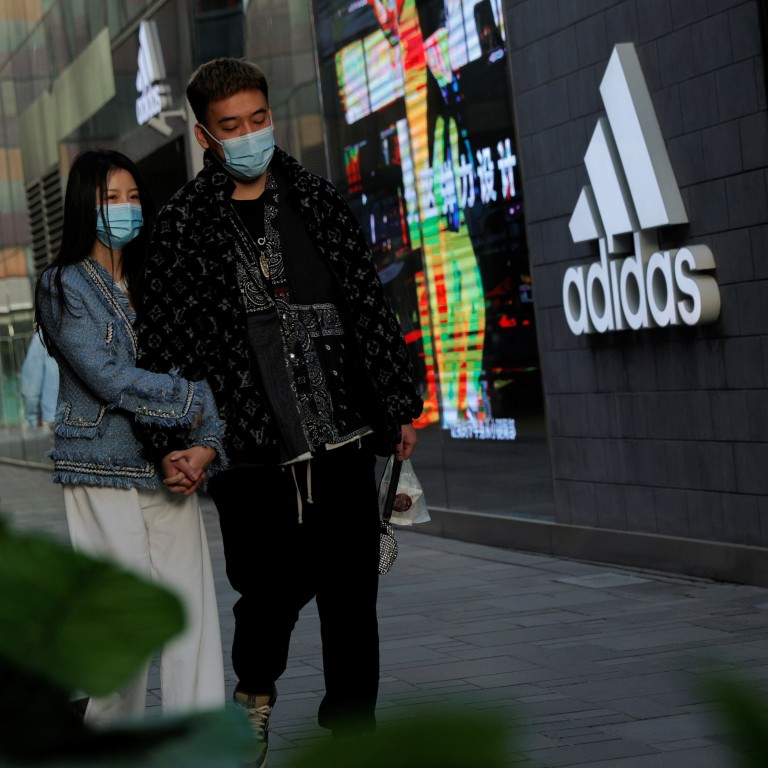 China's economic recovery normalising after coronavirus, but consumers still suffering from 'psychological shock'
China's economic recovery appears to be consolidating, but consumer confidence is still lagging behind pre-pandemic levels
Lingering anxiety about financial insecurity, caused by new coronavirus variants, is tarnishing economic recovery, experts say
This is the seventh part in a series of stories looking at China's economic outlook in the second half of 2021 as it continues its recovery from a coronavirus-hit 2020.
China's economy is normalising after bouncing back from the worst of the coronavirus pandemic last year, but anxiety about new virus variants and accompanying economic disruption are dragging on overall consumption.
While China's retail sales were strong in the
first half of the year
, consumer confidence has not yet fully recovered to pre-pandemic levels due to the government's "zero tolerance" approach to virus control and reports of low efficacy levels in China's vaccines against the Delta variant, analysts said.
The highly-contagious
Delta mutation
, which swept through Guangdong province in mid-May and has spread to 17 provinces and regions around the country since an outbreak in Nanjing last month, is undermining economic recovery.
Mainland China recorded 143 new cases on Tuesday, bringing total infections to 93,969, and the death toll to 4,636.
"The pandemic inflicted a shock to the psychology of the average Chinese household," said Nigel Chiang, an economist at Centennial Asia Advisors. "[There is a] fundamental change in spending behaviour arising from a more anxious citizenry, despite the economic recovery."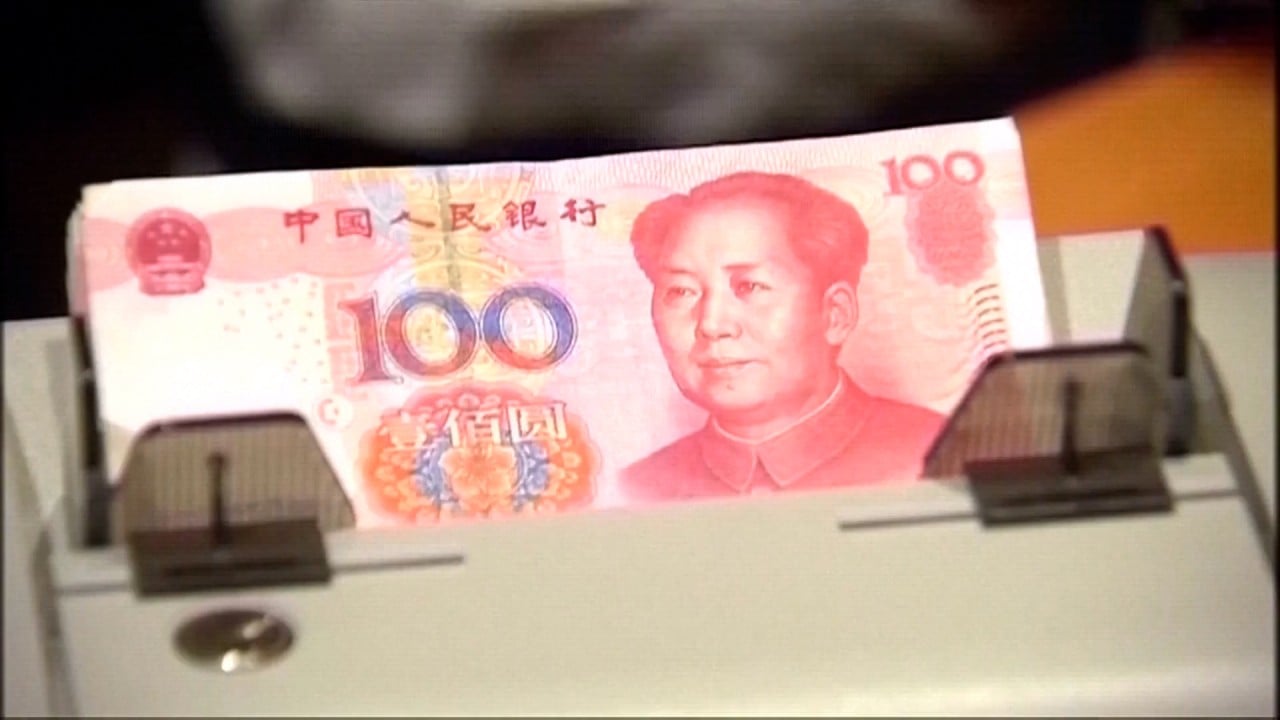 01:19
China's economy rose 7.9 per cent year on year in the second quarter of 2021
China's economy rose 7.9 per cent year on year in the second quarter of 2021
Chinese households already had a relatively high sense of personal financial insecurity before the pandemic, due to factors like inadequate pension arrangements, housing affordability problems and an ageing population, Chiang said.
But there are now signs of psychosocial changes in China because of Covid-19, helping explain why Chinese urbanites might want to spend less and work less, he said.
Phrases like
"involution"
and "lying flat" that have started going viral on Chinese social media in recent months underscore growing alienation with the constant pursuit of wealth, particularly among younger generations, Chiang said.
"Involution" has come to symbolise that no matter how much effort people put into their jobs or study they cannot improve their lives in the face of soaring living costs and cutthroat competition.
"Lying flat" emerged as an online protest movement to cope with involution in which people reject consumerism and China's competitive work and education culture by doing the bare minimum.
The disconnect between China's strong –
albeit slowing
– economic recovery and soft consumer confidence threatens to exacerbate structural problems in the world's second largest economy and ultimately weigh on economic growth, analysts said.
Zhang Zhiwei, chief economist at Pinpoint Asset Management, said the main problem with weak consumer spending was that it was widening income inequality and regional disparities.
Compared with two years ago, consumption in Hainan, Anhui and Jilin provinces increased by more than 20 per cent in the second quarter, but spending levels in Hubei and Liaoning have not yet returned to pre-pandemic levels, according to Zhang.
"The differentiation at the city level is equally serious. There are as many as five provincial capital cities and municipalities that have not returned to the level of retail sales two years ago," Zhang said. "In the past year, the income growth rate of low-income families in China was relatively low, which may be one of the reasons for the current weak consumption."
It is unclear if the recent decline in the household saving rate signals a sustained recovery in consumption, said Hui Shan, chief China economist at Goldman Sachs. After remaining stubbornly high for a year, the household savings rate fell to 30.5 per cent in the second quarter from 33.3 per cent in the first.
Yue Su, principal economist at The Economist Intelligence Unit (EIU), said it would be challenging for the government to revive domestic demand and prevent the employment situation from deteriorating in the second half of the year.
"We do not expect private consumption to return to pre-pandemic growth rates in 2021-25, owing to structural issues linked to wage growth and youth unemployment," Yue said.
"The unemployment rate of youth [16-24], who tend to work longer hours per week, continues to rise, which contributes to longer working hours, because of lower numbers of employees in the job market."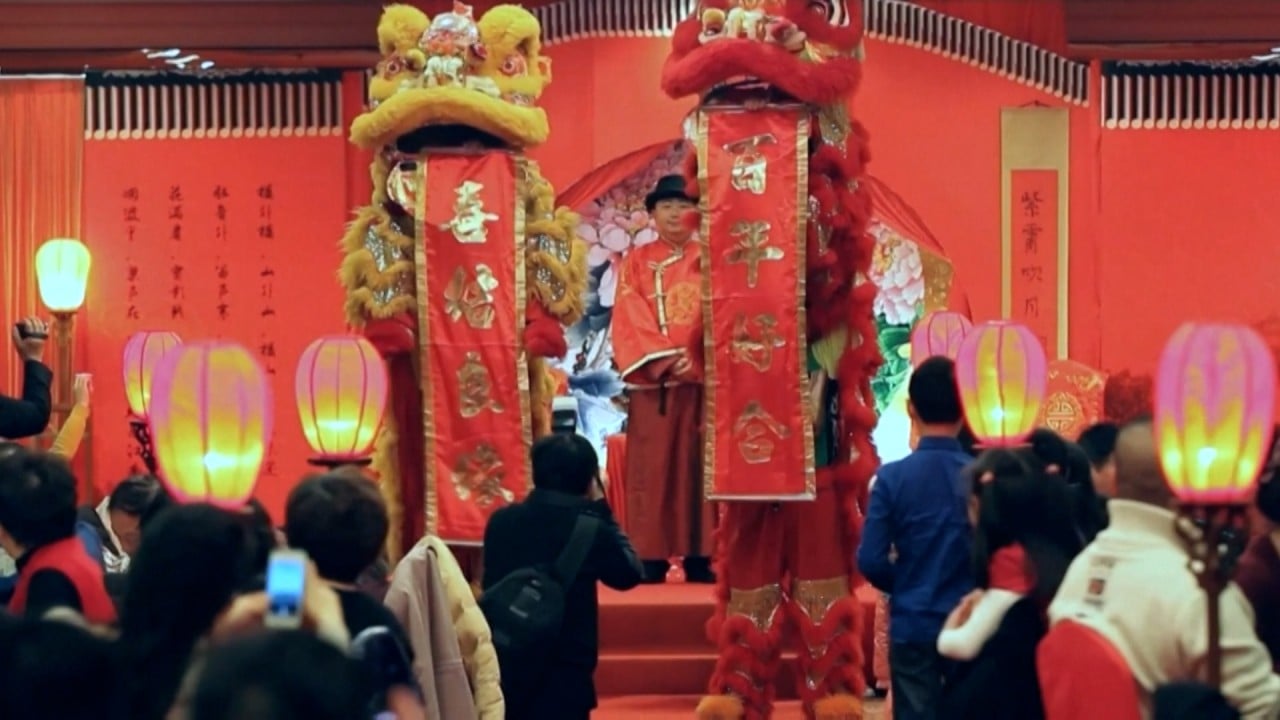 01:51
Number of marriages drops in China as more young people say no
Number of marriages drops in China as more young people say no
China's
youth unemployment rate
climbed to 15.4 per cent in June from 13.1 per cent in February and 12.3 per cent in December. By comparison, the rate for 25 to 59 year olds dropped to 4.2 per cent in June from 5 per cent in February, marking the lowest level since at least 2017, when the information was first available on global database CEIC.
China's economy looks on track for a fairly moderate slowdown in the second half of the year. Gross domestic product (GDP) growth is forecast to return to a rate of around 5.5 per cent to 6 per cent in the second half, down from 12.7 per cent in the first half, many economists have predicted.
For the whole of 2021, growth is expected to be around 8 per cent, well above the government's target of
at least 6 per cent
.
"China has been the manufacturing hub of the world," said Professor Liu Yipeng, director of the Centre for China Management and Global Business at Henley Business School in Britain. "The current economic structure will continue, so we should observe a moderate or even promising growth rate from China."
But there are risks on the horizon, especially as China's post-pandemic export boom peaks and high raw material costs and supply shortages hurt factory activity.
With pent-up demand for big-ticket purchases such as cars and mobile phones now largely satisfied, consumption could struggle, causing economic growth to decelerate to between 5.2 per cent and 5.5 per cent in 2022, analysts said.
"We forecast real GDP growth of 8.5 per cent in 2021 and to slow down to 5.2 per cent in 2022," said Yue, from the EIC.
"Investment growth will be boosted by property, particularly in larger cities, and supported by firmer domestic and external demand for manufactured goods."
She said economic growth will soften further between 2022-25 as structural changes become more pronounced, and the central government's "dual circulation" model will exacerbate economic inefficiencies, particularly amid geopolitical frictions.
The People's Bank of China's surprise decision last month to
cut banks' reserve requirement ratio
indicates more reductions could be on the cards to channel more funding to companies, said Jianwei Xu, senior economist at Natixis.
But it does not serve as the start of a rate cutting cycle or signal expansionary fiscal policy, which would worsen economic imbalances through debt-fuelled investment in property and infrastructure, he added.
Beijing dropped its annual economic growth target for the first time in 2020 due to uncertainty caused by the pandemic. It is also beginning to move away from growth as the country's main economic metric, turning its policy focus towards addressing social inequality issues and national safety.
"At present, the current global pandemic is still evolving and there are more uncertain factors," the National Bureau of Statistics said after the release of second quarter GDP data earlier this month.
"The domestic economic recovery is still uneven, and efforts are still needed to consolidate the foundation for stable recovery and development."