Aviation
Get more with myNEWS
A personalised news feed of stories that matter to you
Learn more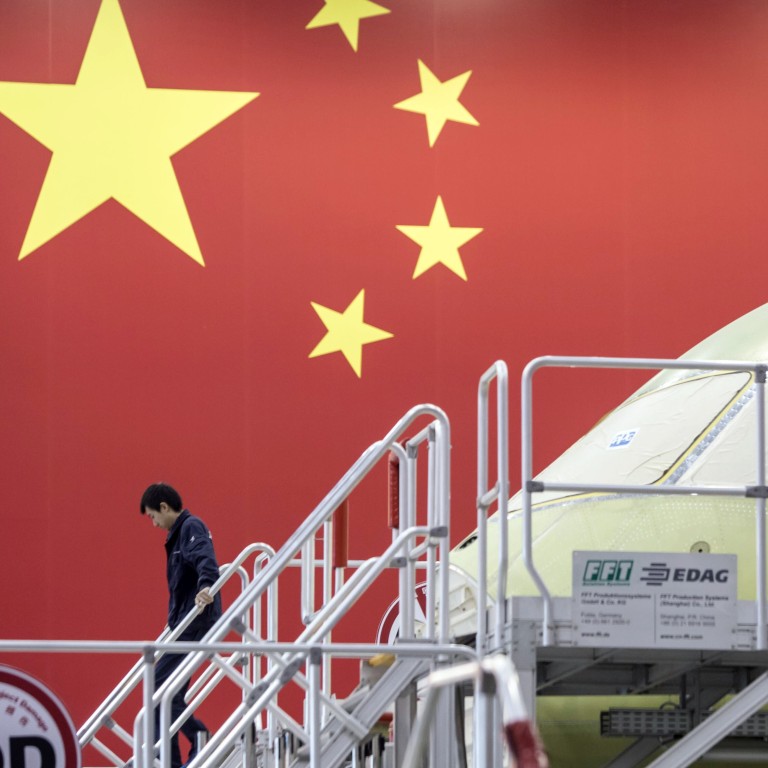 China's local governments splurge to lure aviation industry amid heightened competition with US
Industrial estates dedicated to aviation surged to a record high of 90 last year from 39 in 2012, says Qianzhan Industry Research Institute
The surge in investment reflects eagerness among local authorities to get behind Beijing's plans to turn the nation into an aviation power
Local governments in China are pouring resources into the country's aviation industry to deliver on Beijing's goal of self-sufficiency, as competition with the United States heats up.
The number of industrial estates dedicated to aviation surged to a record high of 90 last year from 39 in 2012, according to data from Qianzhan Industry Research Institute.
"At present, many local governments are actively planning the construction of a general aviation industry base," said Tsinghua University in a report published in June.
Local authorities view development of the bases as a way to upgrade regional industrial infrastructure and transform the economy, and are offering various preferential investment policies to lure businesses, the report said.
Since the inauguration of the Trump administration, the US has tightened aviation export controls – particularly for Chinese entities – with stricter licensing policies.
Washington is increasingly concerned about Chinese state companies acquiring American technology through civilian supply chains only for it to be incorporated into Beijing's
military-civil fusion strategy
.
The strategy was launched in 2015 in an effort to get the private sector and state-owned military-industrial players to work together on dual-use technology to help modernise the country's defence forces.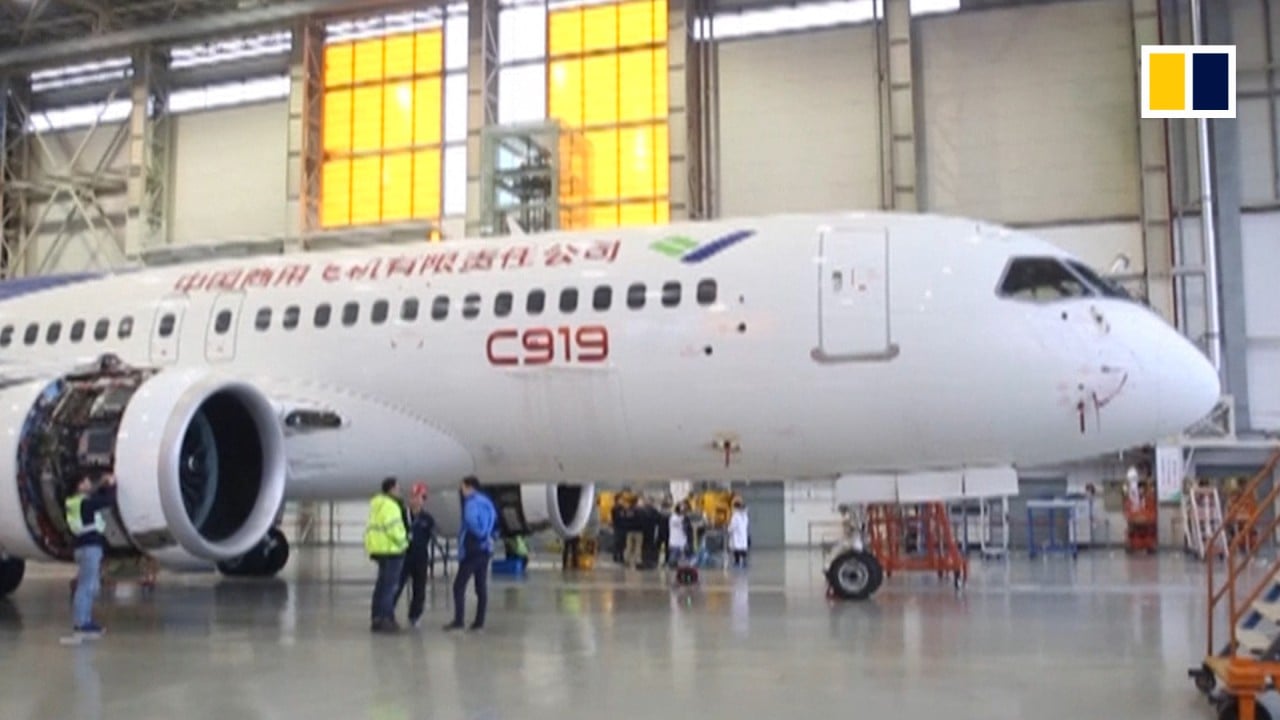 01:07
Three more Chinese C919 passenger jets to start test flights by late 2019
Three more Chinese C919 passenger jets to start test flights by late 2019
China has spent billions in recent years to reach its goal of transforming the domestic aviation industry. The sector's strategic importance has been highlighted in the 14th five-year plan for 2021-25 and the "Made in China 2025" policy, which aims to break reliance on foreign technology and pull the nation's hi-tech industries up to international levels.
The country has high hopes for its home-grown C919 jet in particular, a narrow-body passenger plane made by Commercial Aircraft Corporation of China (Comac) – although many of its key components are supplied by US and European companies. The plane is expected to be
certified by the end of the year
.
Comac has said it will favour suppliers whose research and development, as well as production operations, are in China.
It will also look more positively on foreign companies willing to share technology and experience, and countries that do not restrict exports and transfers of technology, Zhou Xinmin, vice-president of Comac, said in a forum in Shanghai last year.
Aware of Beijing's desire for an aviation breakthrough, local governments are turning to the old playbook of investing in industrial estates to attract domestic and international aviation businesses.
Taicang city in Jiangsu province, north of Shanghai, is the latest entrant trying to snatch a piece of the aviation industry pie. With a population of just 830,000, it is known as Little Swabia because of the high concentration of companies from southwestern Germany.
The Taicang government said it will set up a 2 billion yuan (US$308 billion) fund to finance projects in aviation and aerospace technology after announcing the establishment of an industrial estate for the two industries in April.
To give the fledgling industry a further boost, it is also offering a 10 million yuan reward to companies that achieve technological breakthroughs, according to a plan posted to the Taicang city government website.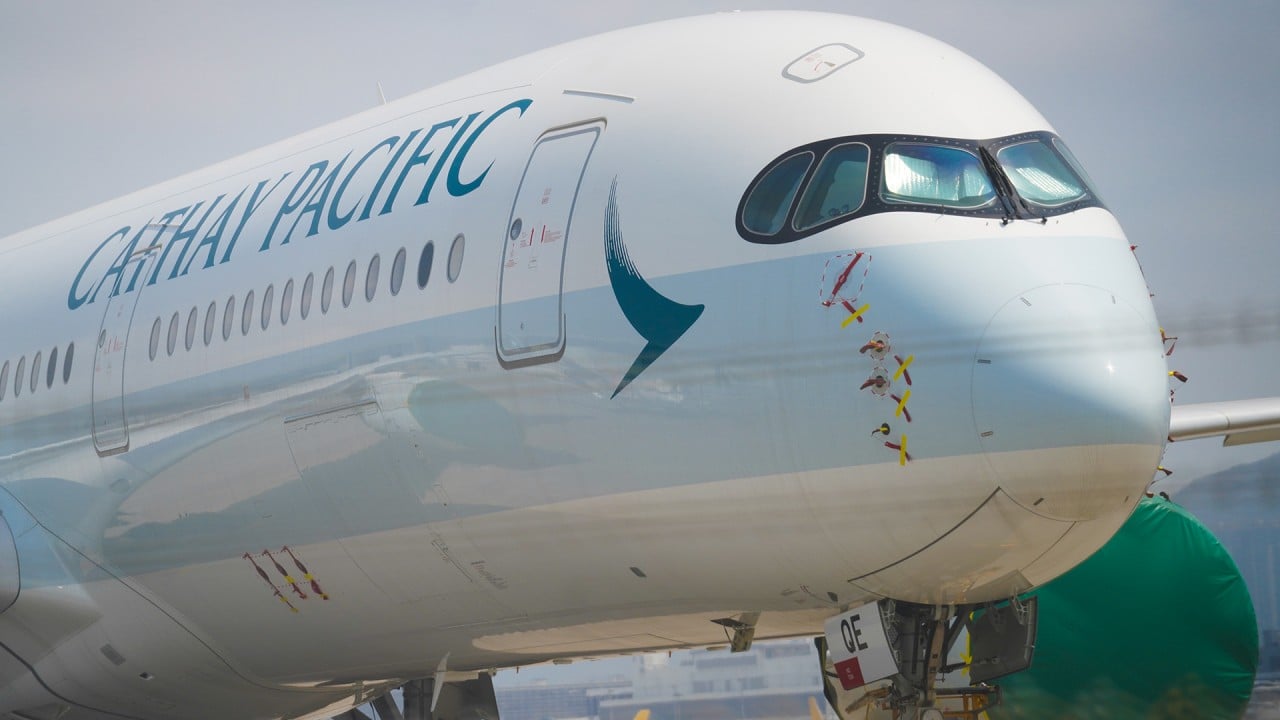 02:17
Hong Kong's Cathay Pacific Airways reports US$977 million loss in first half of 2021
Hong Kong's Cathay Pacific Airways reports US$977 million loss in first half of 2021
It wants to help local companies win contracts to make parts for aviation firms such as Comac, Boeing, Airbus, Aviation Industry Corporation of China (Avic) and Bombardier.
While local governments are rushing to invest in aviation, the Tsinghua report said local governments must be careful to avoid "low-level development".
"If they do not pay attention to the specific implementation in the later stage and seek effective solutions, their development is not helpful but worrying," the report said.
"In industries built upon core technology where Chinese firms significantly lag foreign ones, such as aerospace engines, Chinese firms will need to rely on foreign technology for some time to make their own products and services," said Daniel Prud'homme, an associate professor at Pôle Universitaire Léonard De Vinci in France.
The Taicang government said the city's long-term cooperation with German companies is advantageous for hi-tech manufacturing, but it acknowledged its aviation industry is still in its infancy.
The industry has a "long incubation period" and, currently, most of the raw materials for aviation products are bought from foreign countries, the local government said.
The local industry is still at the low-end of the industrial chain and the "channels" for technological innovation with research institutions and universities are "not smooth enough", it said.
This article appeared in the South China Morning Post print edition as: Industrial zones pour cash into flying high