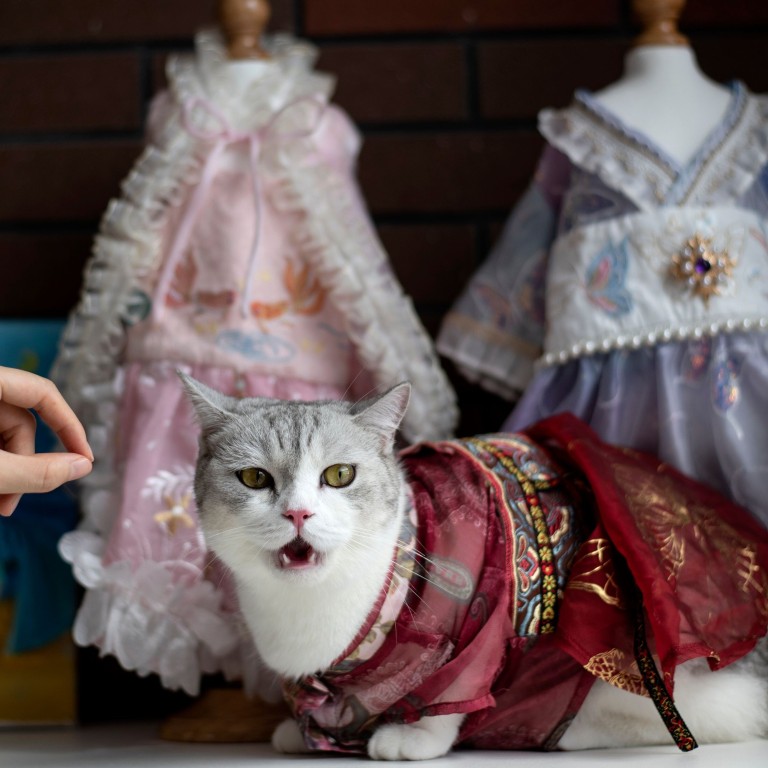 China's new Gen Z jobs reflect changing views on life and society, from pet morticians to ancient Chinese stylists
Pet dietitians, wardrobe organisers and esports players are also appealing new jobs that China's youngest adults are embracing
A growing reluctance to have children, coupled with a rapidly ageing society, is making pets more popular among young and old people alike, and the related job sector is growing fast
The evolution of China's economy and its job market has created new opportunities for young Chinese workers, many of whom are keen on avoiding the heavy pressure and dreary conditions that are often associated with traditional private-sector jobs.
And these new occupations are a telling sign of the changes in China's economy, with an increasing focus on domestic culture. The trend also serves as a commentary on young people's contemporary views on life and society.
China's tech giants have also been promoting hundreds of new professions that have emerged as the economy has rebounded from the coronavirus pandemic. Some have stepped in with an array of
health care services
to assist the greying population.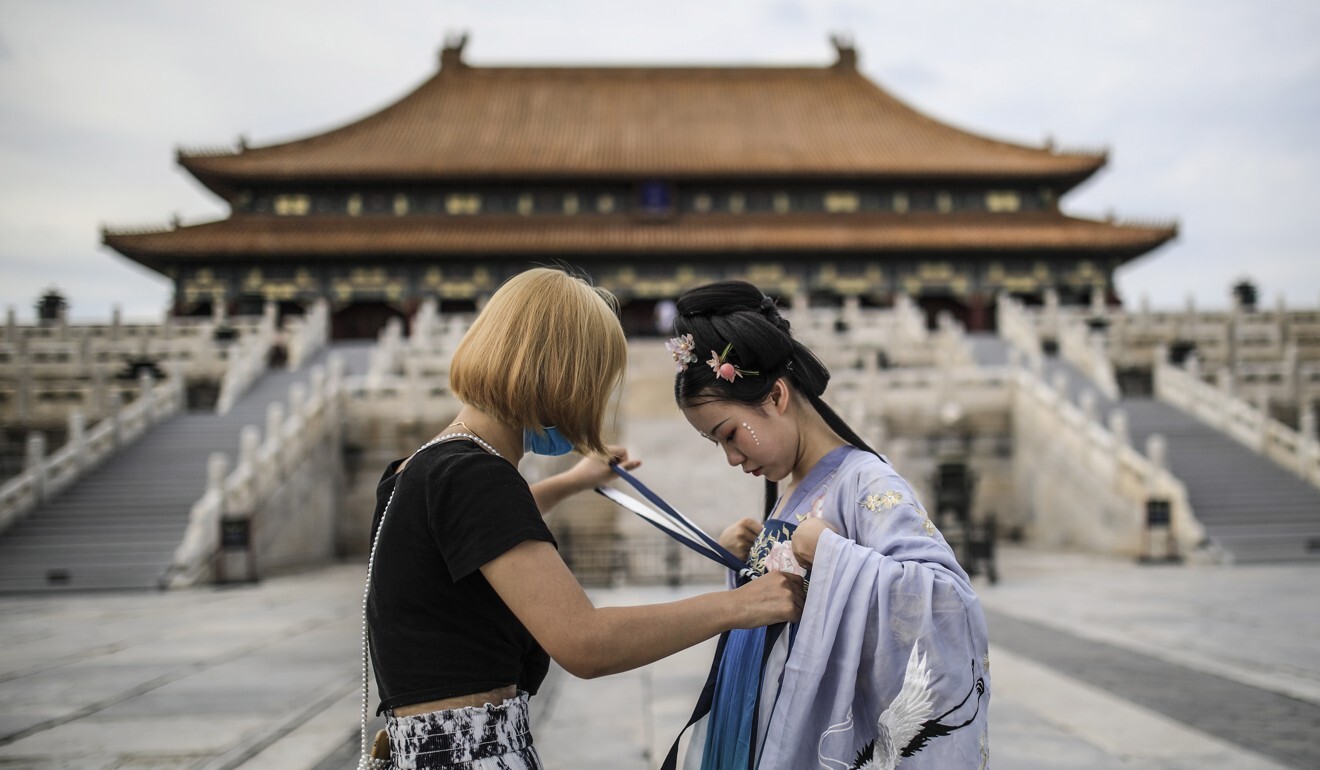 Most of the mainland's new occupations are in the service sector and the domestic internet industry, and most are not full-time jobs. This trend is in line with recent official data on
China's flexible-employment market
, which estimated there are 200 million self-employed and gig workers in the country, accounting for about one-seventh of the country's total population, and nearly a quarter of its 880-million-strong workforce of people aged 16 to 59.
The number of college graduates nationwide this year reached a record high of 9.09 million, but there is no data to assess how many of these new graduates will choose to work in these new job fields.
A report released in April by search app Quark, which is popular among young Chinese people, highlights some generational differences. The post-1990 group aged 22-31, for instance, has the greatest enthusiasm for job-hopping, while the post-2000 group aged 21 or younger is more interested in starting their career in one of these up-and-coming fields of interest.
The report showed that people of different generations had distinct views on career choices. Teachers, doctors, and civil servants were the three most popular careers searched for by the post-1980 demographic, while the three most popular occupations among the post-1990 group were health managers, psychologists and ride-hailing drivers.
Other popular job listings among the post-2000 demographic were pet dietitians; wardrobe organisers; esports players;
Hanfu
stylists, who specialise in traditional Chinese apparel worn by the Han ethnic group before the Qing dynasty in the 1700s; gourmet vloggers, and appraisers of famous footwear brands.
In recent months, Chinese internet firms, like Chinese video streaming platform Bilibili and Chinese online shopping platform Taobao released lists of new occupations, highlighting new and interesting jobs in e-commerce, pet-care and esports, for example. They also included pet undertakers, which Bai was clearly ahead of her time in embracing.
Taobao is owned by Alibaba, which also owns the South China Morning Post.
In fact, many of China's Z generation – those born from the late 1990s to early 2010s – are embracing jobs related to the pet economy, with many seeking the emotional satisfaction of working for pets.
China's pet economy has mushroomed in recent years with the growing affluence of the nation's middle class. In 2020, sales in China's pet market reached nearly 300 billion yuan (US$46.3 billion), and is expected to increase to 445 billion in 2023, according to estimates by iResearch Consulting.
This shift has helped give rise to many related occupations, including dietitians, caregivers, photographers and stylists.
Kent Chen, who runs an e-commerce start-up in Guangzhou, spent more than 10,000 yuan (US$1,550) to give his pet, a rough collie, a fond farewell.
"She was with me for eight years … [including] so many lonely nights when I was exhausted from work," Chen said.
Another rising trend incubating new occupations is known as guochao, referring to greater interest in Chinese culture and home-grown fashion.
According to data from Boss Zhipin, a leading Chinese online recruitment platform, demand for positions related to guochao and Chinese traditional culture rose by 42 per cent in 2020 compared with 2019.
Four years ago, entrepreneur Liu Wenhui started Wanfeng Shuwu, which produces interlocking wooden toy bricks of various colours, inspired by ancient Chinese building designs. In the process, Liu created a new occupation – toy-brick designer. With a staff of 20 designers, Liu said the firm's revenue will reach about 20 million yuan this year, up from 3 million in 2020.
"I think the guochao and ancient-China market – ranging from daily necessaries to luxurious products – will be very large in the future, up to trillions of yuan yearly," he said. "We see that most of China's current culture and leisure consumption are influenced by Western industrial design and Western culture. If more and more stationery products, daily necessities, hotels and theme parks embrace the Chinese cultural style, you will see the huge commercial value in the guochao market in the future."
There are already many new positions in the market for traditional Chinese Hanfu clothing. Hanfu has also been subdivided into specific clothing, buttons, hairpins and styles worn by people in various Chinese dynasties.
"The new occupations are interesting, but my only concern is that few of them are stable enough, and they all seem to be available only for young people under 35," said Jeff Luo, a jobseeker in Guangzhou who previously worked as an IT technician.
This article appeared in the South China Morning Post print edition as: new Gen Z jobs reflect shift in views on life and society