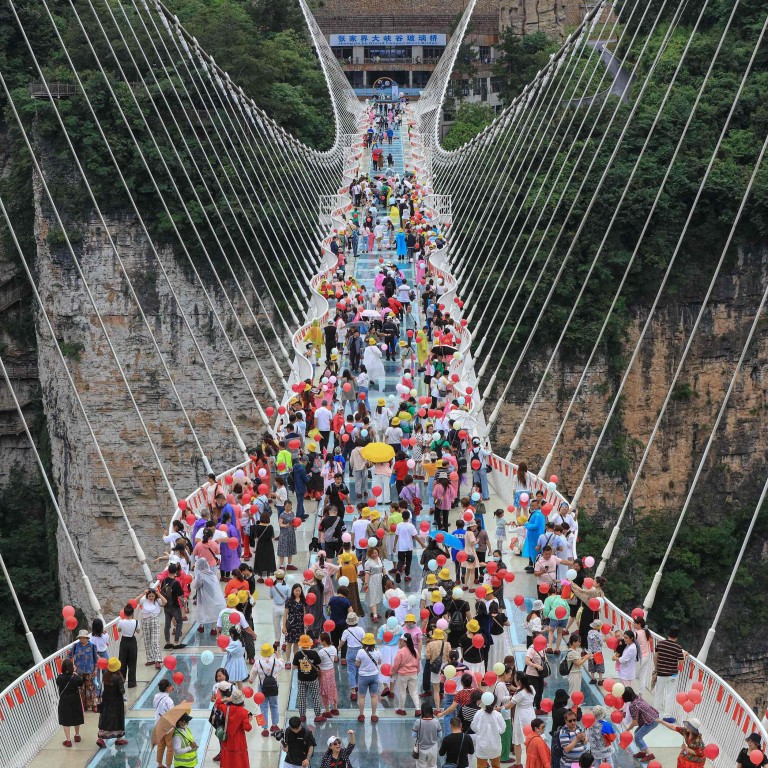 China travel industry hopes of coronavirus recovery dashed by Delta variant, curtailed summer holidays
The tourism industry accounted for 11 per cent of China's gross domestic product in 2019 before the outbreak of the coronavirus
But in the first half of 2021, the total number of domestic trips fell by 40 per cent, while total domestic tourism spending also fell by around 40 per cent
Hopes for a full and speedy recovery for China's domestic tourism industry in the near term are slim, as the sector remains at the mercy of the coronavirus, with the current outbreak sapping business confidence and the risks of future cases ever present, industry insiders and analysts said.
Travel restrictions have been tightened, loosened and then tightened again in response to the recent surge in cases, driven by the Delta variant, and have had a
significant impact on the industry.
With the highly transmissible strain having spread to more than half of the nation's provinces, China is now combating its most serious outbreaks since it brought the initial surge under control last spring, and people are now deterred from travelling even short distances, quashing hopes for a tourism rebound even when the outbreak is brought under control.
"We are not scared of the outbreaks, we are just afraid that the pandemic will last too long, and the restrictive measures will keep coming back," said Yu Hui, a hostel manager in Wuyuan, a tourist town in Jiangxi province in central China.
The pandemic is also having a prolonged impact on consumer behaviour, according to Wang Dan, chief economist at Hang Seng Bank (China).
"Even if there were no restrictions on interprovincial travel, many people will still be trying to avoid long-distance travel and dining out," Wang said in a note last month after the
Delta variant
was first detected among airport staff in Nanjing on July 20.
All 31 of mainland China's provincial-level jurisdictions have issued notices advising people not to travel domestically, at least not to medium and high-risk regions.
Even in other areas of the country that have not experienced a rise in cases, local authorities have pre-emptively shut down entertainment facilities and tightened social-distancing measures as a precaution.
As a result, the tourism market during the
current summer holiday,
which is normally the peak season for the industry driven by schoolchildren and their families, has been sharply curtailed.
The country's
zero-tolerance approach
to the virus has also deterred leisure travel, as any close contact with a confirmed virus case will require weeks-long quarantines, according to Imogen Page-Jarrett, a research analyst at the Economist Intelligence Unit (EIU).
"The restrictions, and the knock to consumer confidence, will prevent many people from travelling over the third quarter, which will keep domestic tourism below pre-pandemic levels," she said.
The sector might see a rebound during the coming "golden week" National Day holiday in the first week of October if the outbreak is under control by then, Page-Jarrett added.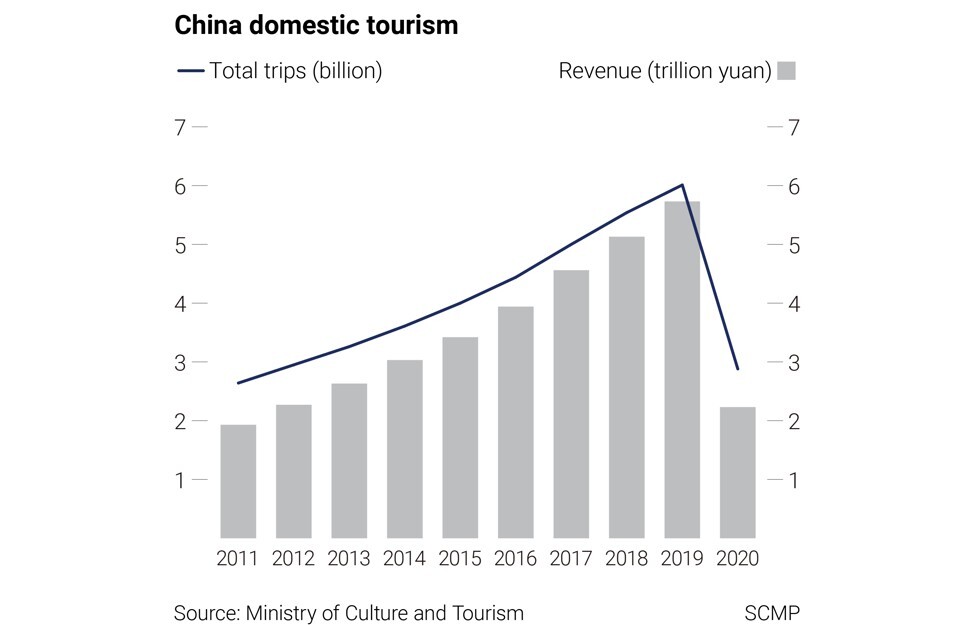 "Based on how long it took to bring the Delta outbreak under control in Guangdong in the second quarter, we forecast that the [current] outbreak will be under control by the end of September, which should allow for domestic tourism to recover for golden week," she said.
"But there is a high risk [the outbreak] could stretch into the fourth quarter."
Hostel manager Yu added that he and other tourism operators expect travel during golden week to be weaker than before even if the pandemic is brought under control.
"There will be a buffer period between the outbreak being under control and people starting to travel," Yu said.
China's tourism industry, which accounted for 11 per cent of China's total gross domestic product in 2019, has continued to struggle even though the nation as a whole has posted overall economic growth since it started its road to
recovery in May last year.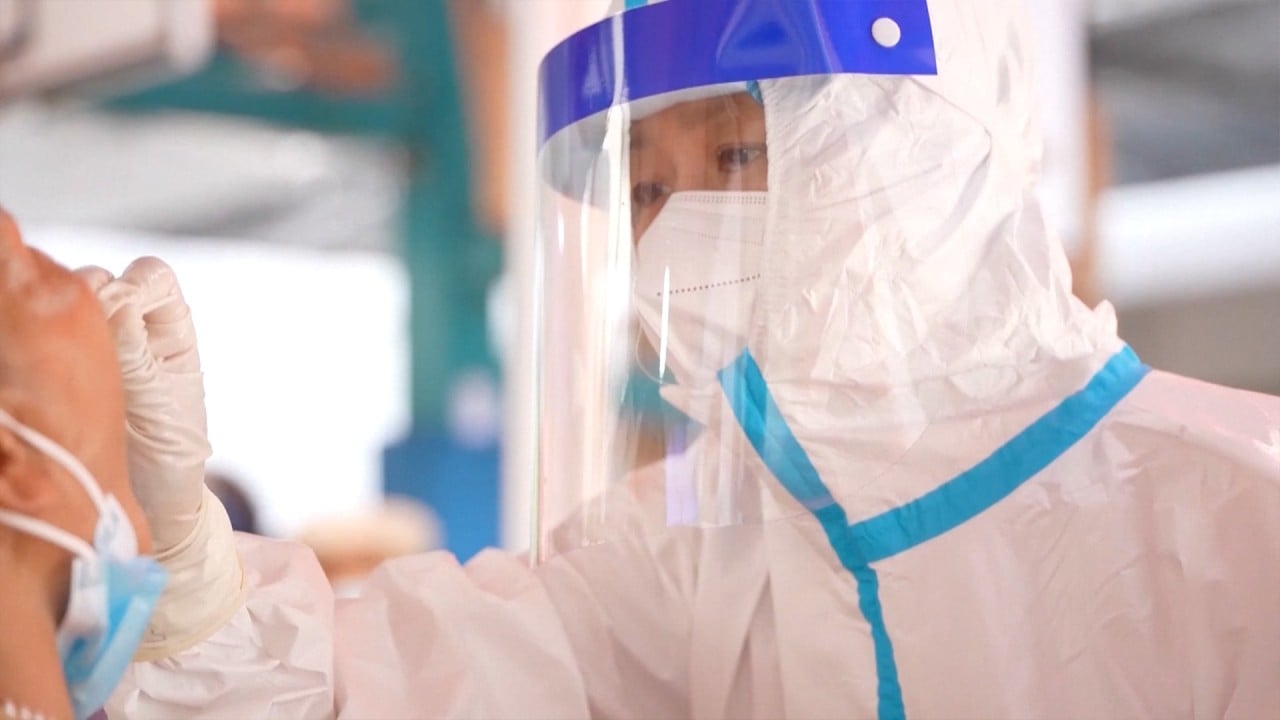 01:56
Covid-19 Delta variant cluster spreads in China's eastern Jiangsu province
Covid-19 Delta variant cluster spreads in China's eastern Jiangsu province
Though the industry has seen several rebounds during major holidays, which have been attributed to pent-up "revenge" spending after lockdowns and amid limited options for overseas travel, tourism spending has still been below its pre-pandemic level.
In the first half of 2021, the total number of domestic trips fell by 40 per cent to 1.871 billion, while total domestic tourism spending also fell by around 40 per cent to 1.63 trillion yuan (US$252 billion), compared with the same period in 2019, according to the Ministry of Culture and Tourism.
Page-Jarrett of EIU anticipates that the current gloomy outlook for the domestic tourism sector will continue at least until the second half of 2022.
"There's the Winter Olympics in February next year, so everything is bound to be strict around that time," she said. "Once people have had their third booster shot of the vaccine, and after the National Congress in October, that's when we think restrictions will be eased."
Additional reporting by Xinlu Liang
This article appeared in the South China Morning Post print edition as: Outbreaks dash hopes of travel recovery