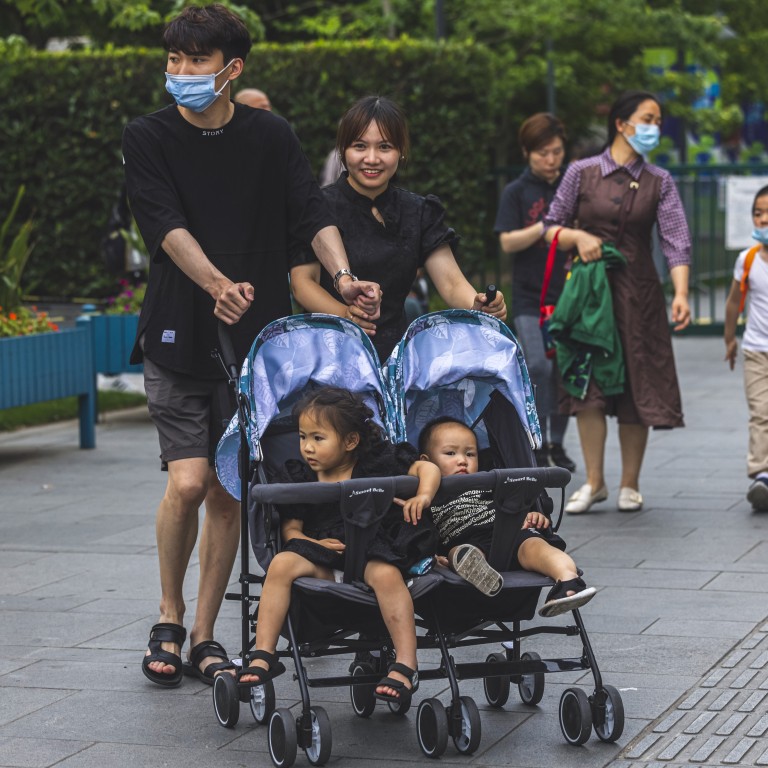 China population 2021: births may drop to lowest on record, Jefferies Financial Group analysis shows
Analysis of local government data showed that newborns may have fallen by 17 per cent in some regions in the first half of the year
Chinese mothers gave birth to 12 million babies last year, down from 14.65 million in 2019, marking an 18 per cent decline year on year
The number of babies born in China this year may drop to the lowest since at least 1950, according to Jefferies Financial Group, one of the reasons why the government is cracking down on industries like education to bring down costs and promote bigger families.
An analysis of local government data showed that
China's newborns may have fallen
by 17 per cent in some regions in the first half of the year compared with the same period in 2020, researchers led by Simon Powell wrote in a note.
Extending that drop to the whole country means "there is a risk that newborns might fall below 10 million in 2021," they said.
However, after
dropping to 12 million last year,
the number of newborns may decline again this year, Yu Xuejun, deputy head of the National Health Commission, said last month. 
Families are delaying pregnancy plans due to concerns over the safety of the
coronavirus vaccines
and access to medical support during the pandemic and this is weighing on the number of new babies, the Jefferies analysts wrote.
The demographic risk means there is greater urgency to remove any barriers seen as adding to the
living costs of a family
and encourage childbirth, they said. 
"The government is trying to make life easier, cheaper and less stressful" in the
recent crackdown on the education
and video gaming sectors, the Jefferies analysts wrote. "This effort will not be short-lived, and investors should be cautious."