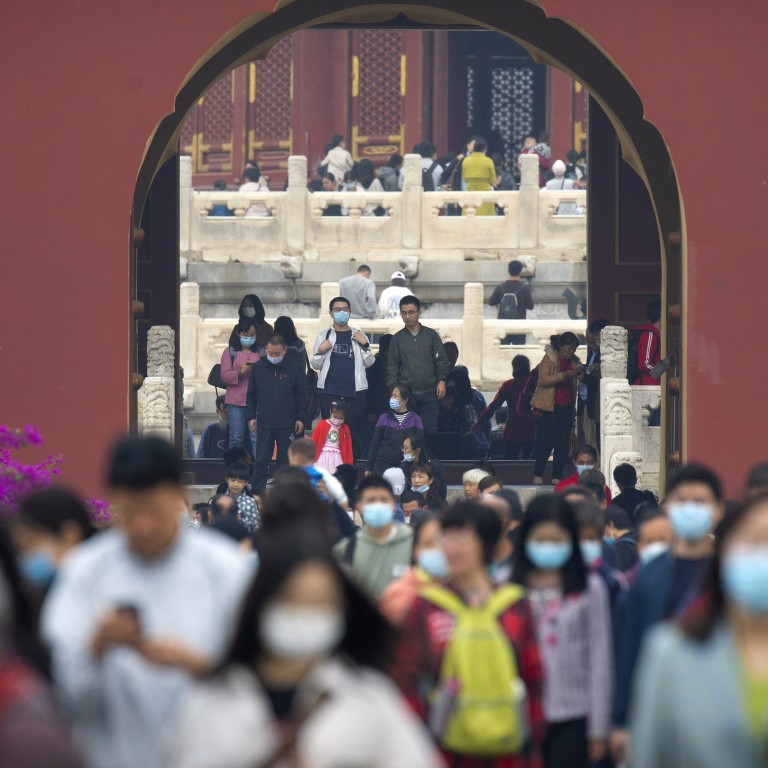 China population: new book stirs debate about nation's demographic crisis, and the folly of 'neglecting' it
Timely Chinese translation of 'The Great Demographic Reversal: Ageing Societies, Waning Inequality, and an Inflation Revival' has drawn interest in Beijing
Publication in China underscores growing concern about structural issues like the nation's ageing society, global inflation and foreign relations in post-virus era
China's biggest economic challenges are a result of population change and authorities must look for long-term solutions to the structural problem, two senior Chinese officials said after making a rare translation of a Western book on demographics and macroeconomic development.
Vice-finance minister Liao Min and Miao Yanliang, chief economist at the State Administration of Foreign Exchange's investment centre, spent months translating
The Great Demographic Reversal: Ageing Societies, Waning Inequality, and an Inflation Revival
, which analyses the problems caused by ageing populations –
a pressing concern for China
.
The book, written by Charles Goodhart and Manoj Pradhan, was published in China earlier this month and includes a transcript of a conference discussion between the two officials and two authors in April.
Goodhart and Pradhan argue that low inflation and interest rates around the globe over the past three decades have been a result of an abundant supply of cheap labour, thanks primarily to China's entry into the world trading system. But the authors say a demographic reversal is looming, coinciding with the coronavirus pandemic and deglobalisation, which will raise inflation and interest rates.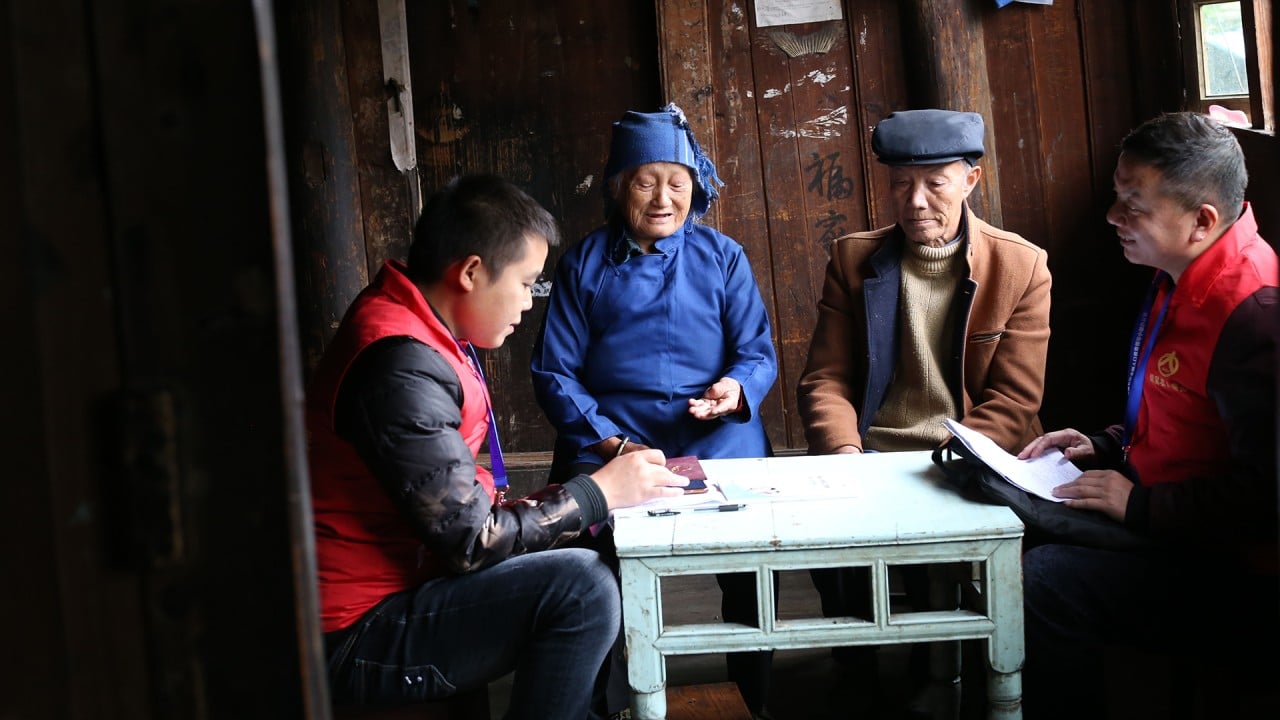 10:42
China 2020 census records slowest population growth in decades
China 2020 census records slowest population growth in decades
The book's translation in China is timely and underscores rising concern among policymakers in Beijing that structural issues like demographic challenges, global inflation and foreign relations in the post-coronavirus era could stymie the nation's drive to
"basically achieve socialist modernisation" by 2035
.
"We must bear firmly in mind that demographic trends, as a structural factor, will play a crucial role in the long run," Liao said in the transcript. "This is often neglected as [Chinese] economists and policymakers are preoccupied with short-term decisions.
"As for inflation and interest rates, they can be viewed as money or political phenomena – but they are essentially a matter of population."
The translation comes after
China's once-in-a-decade census
in May showed births continue to fall, society is ageing and the workforce is shrinking, even though the population grew slightly last year.
Beijing has announced several measures to tackle the nation's population problems, including slowly
raising the retirement age
and allowing couples to have
three children
, a policy approved by the Chinese parliament on Friday.
Unless addressed, these pressing demographic issues will affect productivity and growth, Miao and Liao said.
Other global economic issues such as US interest rate hikes and Washington's attempts to decouple from China are also of big concern for policymakers.
During the virtual conference in April, the two Chinese officials also discussed inflation, globalisation and the
country's debt levels.
Liao, who is an aide to vice-premier Liu He in China-US trade negotiations, said at the event
inflation risks
were more urgent than demographic changes.
"Some would say, the current inflation rise was driven by the massive money supply of developed economies … China still supplies relatively low-wage labour to the world and its exports grew significantly during the pandemic," he said.
Chinese officials have been on guard for the spillover effects of US monetary policy, with the US Federal Reserve now hinting at downsizing its balance sheet and beginning tapering.
"There are many factors globally, such as technological competition and geopolitics. We are entering the uncharted territory of globalisation and we don't know what will come next," Liao said.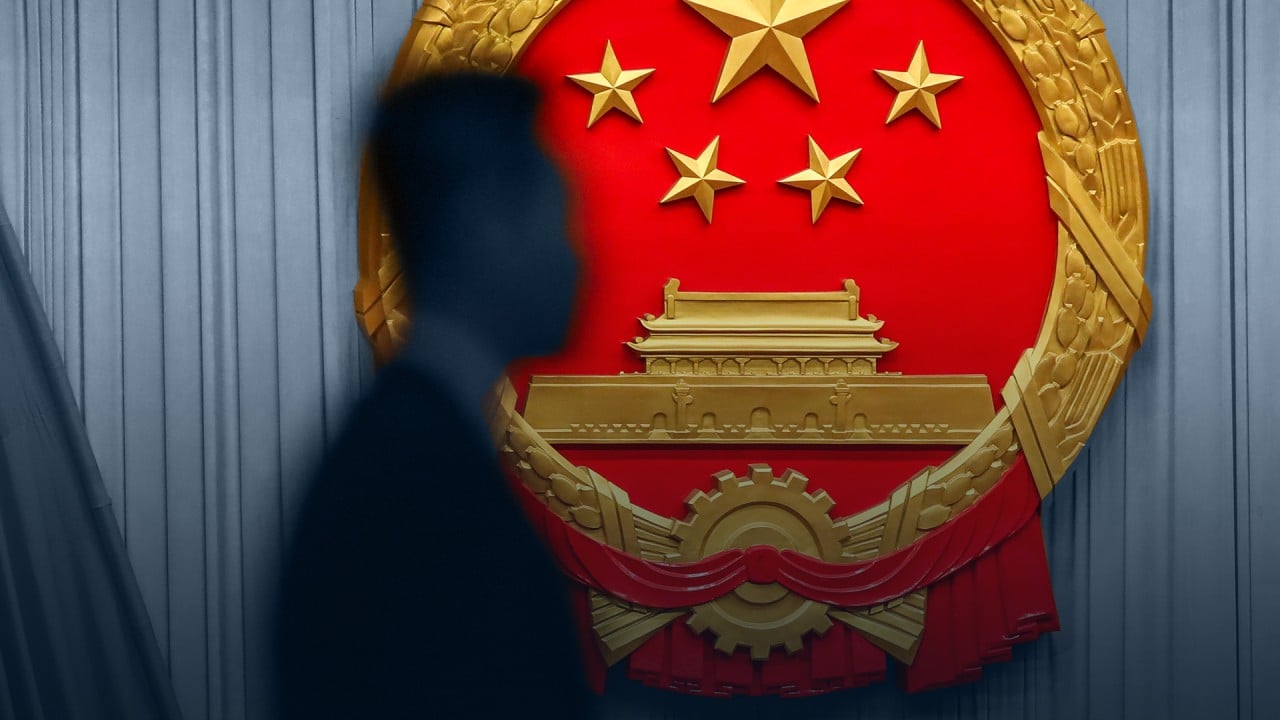 05:27
'Socialism with Chinese characteristics' explained
'Socialism with Chinese characteristics' explained
Beijing has a long history of looking abroad to find solutions to pressing economic issues. For instance, Michele Wucker, who coined the term "grey rhino" – a highly probable, high impact yet neglected threat – in her best selling 2016 book, was a frequently invited to speak at Chinese government-sponsored events in 2017, when the authorities started a
deleveraging campaign
.
Fixing economic problems will be crucial for China if it is to meet its ambitious target of doubling gross domestic product by 2035, and overtake the US as the world's largest economy.
Although exports remain strong amid disruptions to production overseas, global industrial chains could be diversified after the pandemic. The challenging external environment has prompted Beijing to adopt a "dual circulation" strategy, which focuses more on domestic consumption and home-grown technologies for growth.
This article appeared in the South China Morning Post print edition as: Book from West stirs debate on Demographics