Aviation
Get more with myNEWS
A personalised news feed of stories that matter to you
Learn more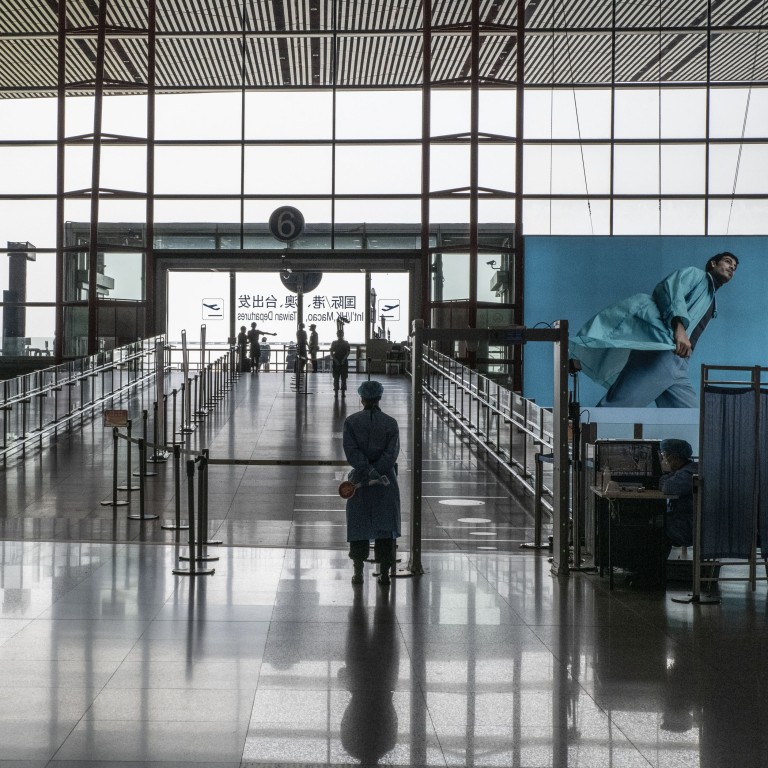 China's coronavirus strategy deals blow to aviation sector, but could be shot in the arm for home-grown planes
Domestic passenger traffic in July was still down by 10.6 per cent from the same month in 2019, but up 17.5 per cent from July 2020
Airlines may be forced to push back the deliveries of new planes from the likes of Boeing and Airbus in favour of China's ARJ21 and C919 home-grown aircraft
With China intent on sticking with its zero-tolerance coronavirus strategy, the recovery of its domestic aviation industry remains uncertain.
Analysts have said loss-making airlines may be forced to push back the deliveries of new foreign-made planes, meaning China will have to boost production of domestically made aircraft to manage growing costs.
"The outlook for [domestic air travel] is another cautious year, especially with the emergence of highly infectious new Covid variants causing more effects," said David Yu, professor of finance at New York University Shanghai, who specialises in aviation financing.
"As there are large demand differences between highly flown trunk routes, like Beijing to Shanghai, and lightly flown routes, adverse Covid effects will also be varied."
Yu added that because excess capacity now exists in the domestic fleet because planes are not flying internationally, it is likely that some deliveries of new planes will be pushed back.
China has yet to completely relax restrictions on international travel, currently asking overseas visitors to undergo a 21-day quarantine in designated hotels.
Thoughts of any changes in border controls took a blow after an outbreak, which started in late July at Nanjing Lukou International Airport in Jiangsu province, spread to 15 cities across the country in just over a week, driven by the highly infectious Delta variant.
The Chinese government has since urged citizens not to travel to medium or high-risk areas that have seen a
surge in locally transmitted cases.
Flights going out and into Nanjing Lukou International Airport have largely been cancelled since July 26.
The latest clusters have
dampened air travel during the summer holiday
season for Chinese travellers. In the week that began August 9, China saw domestic capacity reduced by almost a third, with 5 million seats taken out of service compared to the previous week, as carriers shut down parts of their domestic networks, according to a blog post last week by Deirdre Fulton, an analyst with aviation specialist OAG.
"The approach taken by China, and others, may be effective in the short term in reducing cases, and deaths, but with millions of people living under lockdown-type conditions for extended periods, the long-term societal and economic costs may be too high," said Fulton.
"What international air travel needs is certainty, and this demonstrates that we have a long way to go. The rest of Asia's [recovery] will rely on Chinese outbound travel as they come out of this period and this event puts that further back."
Overall, domestic passenger traffic in July was still down by 10.6 per cent from the same month in 2019, but up 17.5 per cent from July 2020, according to aviation data provider VariFlight.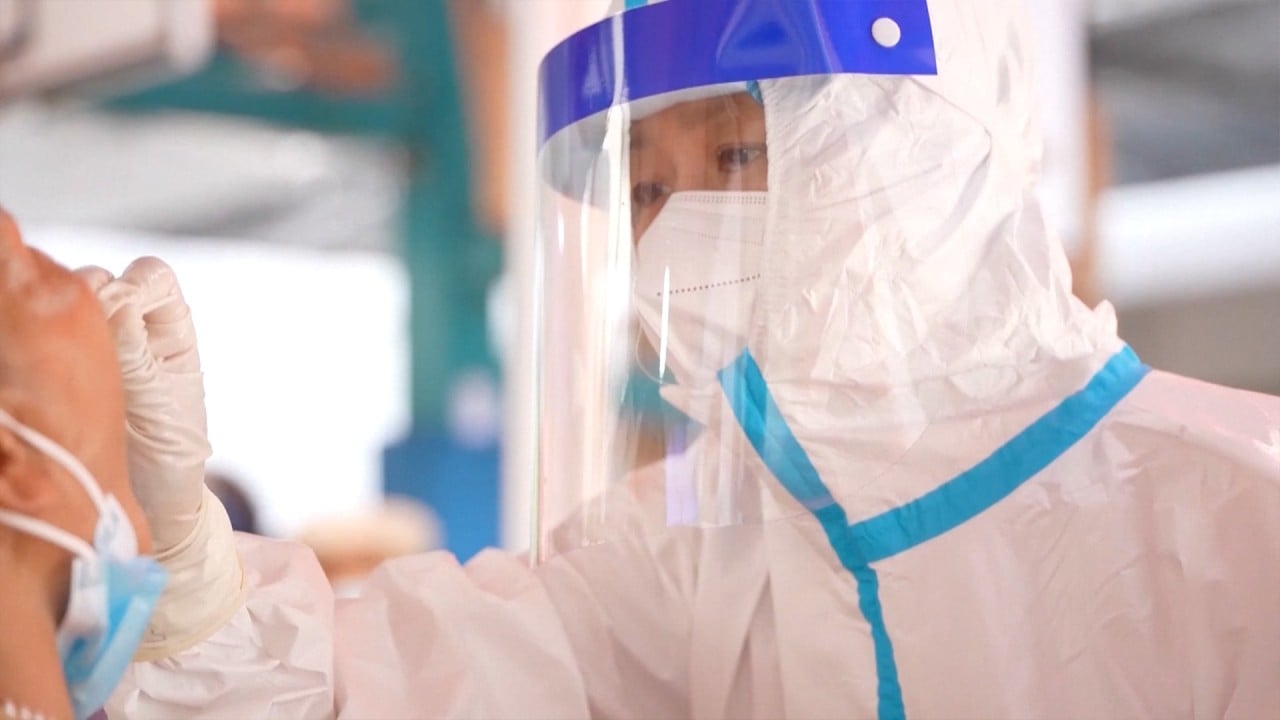 01:56
Covid-19 Delta variant cluster spreads in China's eastern Jiangsu province
Covid-19 Delta variant cluster spreads in China's eastern Jiangsu province
Air travel during summer this year has been hit by a double blow from typhoon In-fa and the Covid-19 outbreaks, forcing many airlines to cancel flights.
"The outbreak situation and corresponding prevention, control policies and measures have an impact on passenger travel, and the summer vacation, which is the peak season for civil aviation transportation, will inevitably be affected by this," said VariFlight.
Because of "a longer than expected recovery" in the aviation market, some Chinese airlines are likely to see cash flow drying up, warned Jean-Francois Dufour, chief analyst at intelligence consultancy DCA Chine-Analyse.
After a record net loss in 2020, Chinese airlines have yet to return to profit since the start of the year. The big three state carriers – China Southern Airlines, China Eastern Airlines and Air China – reported a combined net loss of 14 billion yuan (US$2.2 billion) in the first quarter.
"These airlines may be tempted to benefit from preferential conditions from manufacturers and lessors under global pressure, for renewing their fleets with models bringing significantly lower operating costs," Dufour said.
"For deliveries, this concerns mainly Boeing's 737 MAX model, of which over 100 remain due [for delivery] to Chinese airlines.
"But the question remains as to the re-certification of the model by the Civil Aviation Adcministration of China, a process that has just begun and which agenda remains uncertain."
Boeing's narrow body
737 MAX is still grounded in China
after fatal crashes in Indonesia in 2018 and Ethiopia in 2019. It did, though,
complete a test flight
from Shanghai's Pudong International Airport earlier this month with some 30 airlines and 175 countries having already allowed the 737 MAX to return to service.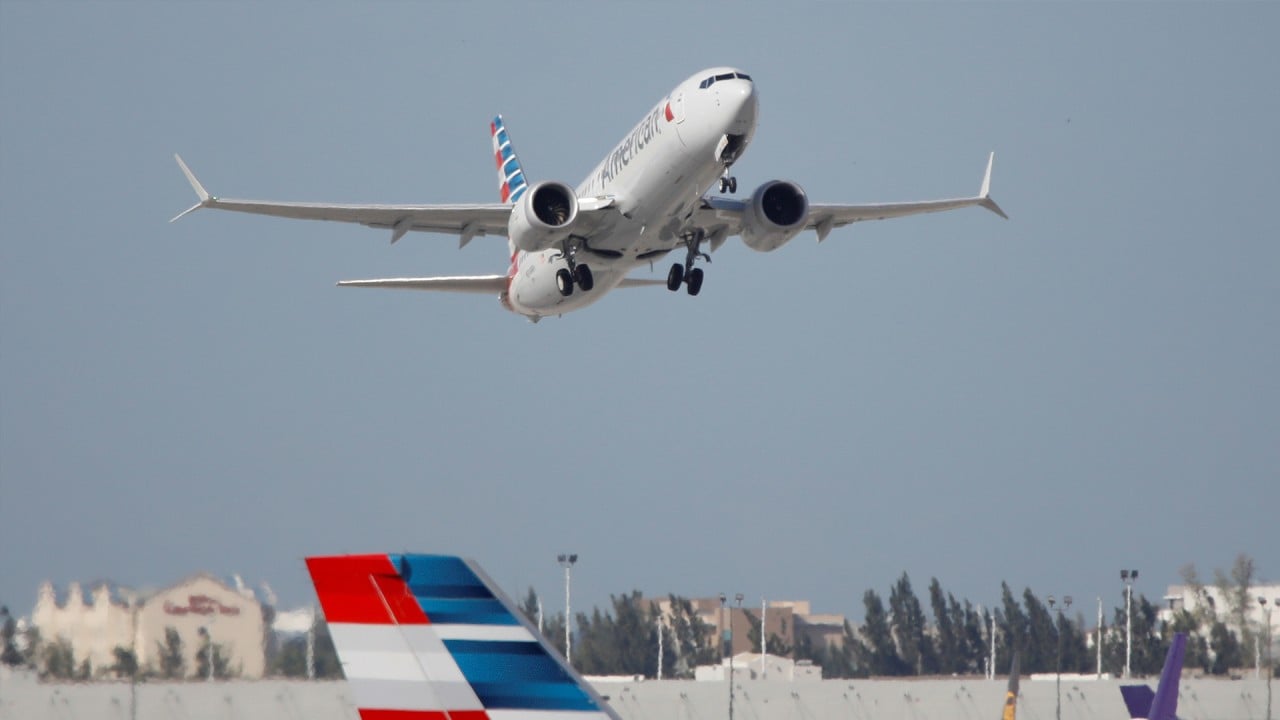 01:57
Boeing 737 MAX resumes passenger flights in the US after 2-year suspension
Boeing 737 MAX resumes passenger flights in the US after 2-year suspension
In March, state-owned carrier Air China said that it would buy 18 narrow-body Airbus A320neo from AFS Investments, a subsidiary of US aircraft lessor GE Capital Aviation Services, in a deal worth around US$2.24 billion.
Analysts have said narrow-body passenger planes are set to gain market share in the coming years as airlines worldwide seek to limit operating costs due to low demand for air travel as result of the global pandemic.
"For years, the narrow-body share of the total fleet has increased as the improving range capability and attractive seat-to-mile efficiency of the class have made the aircraft the choice of low-cost carriers. This trend is expected to continue as more airlines align fleets to the demand realities of Covid-19," said a report published earlier this year by consultant Oliver Wyman.
In response, China is expected to boost the production of its home-grown planes such as the ARJ21 and the C919, the narrow-body passenger jet manufactured by the state-owned Commercial Aircraft Corporation of China, that aims to compete with Boeing's 737 MAX and Airbus' A320, said Dufour.
The C919 is expected to be certified by the end of 2020.
"It should ensure financial support from government-controlled banks to integrate these planes in national airlines fleets, whatever the market conditions," added Dufour.
This article appeared in the South China Morning Post print edition as: China's Covid-19 policy deals blow to airlines