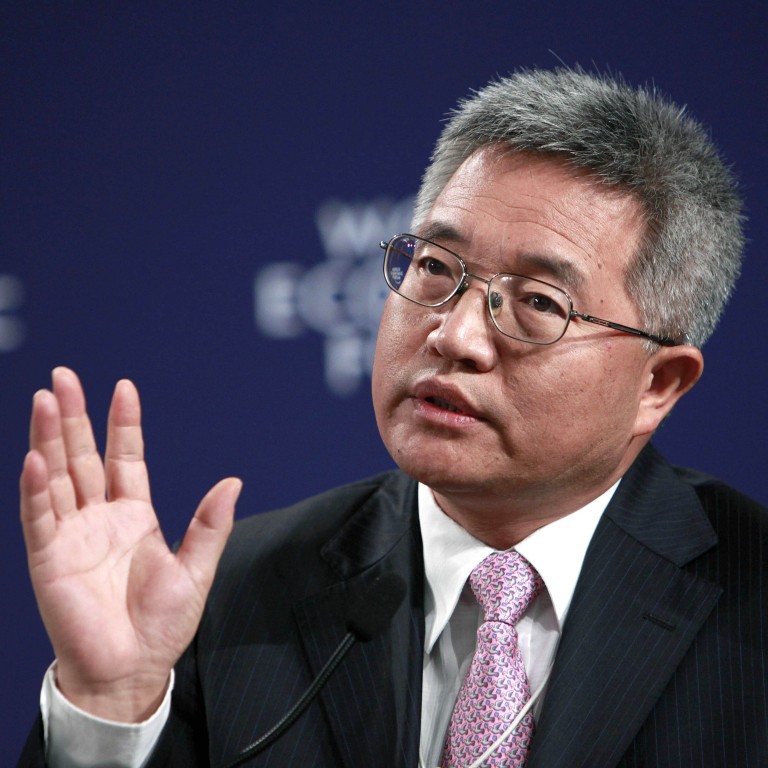 China risks 'common poverty' if Beijing excessively intervenes in market, economist warns
President Xi Jinping has turned the spotlight back onto China's widening wealth gap, but prominent pro-market economists say government overreach could backfire
And as Beijing cracks down on monopolistic tech companies, analysts urge the central government to focus on fixing problems with state-owned enterprises
Some of China's most influential – and critical – economists are suggesting that President Xi Jinping's renewed emphasis on "common prosperity" should advance via market-oriented reforms, adding that such efforts could backfire if the government takes a heavy-handed and invasive approach when implementing them.
They also warn that mounting an all-out offensive against rich businesspeople, or even adopting a commandeering style of market crackdowns – in the pursuit of more balanced wealth distribution – could stifle both income and the creation of new jobs.
"If we lose faith in market forces and rely on frequent government intervention, it will lead to common poverty," Zhang Weiying, an outspoken economics professor at Peking University, argued in an article published this week on the website of the Chinese Economists 50 Forum, a private academic organisation for public interests.
Instead, Zhang and others say more support needs to be given to the private sector, while Beijing's anti-monopoly efforts must be recalibrated – by first turning them inward toward state-owned enterprises.
Zhang is renowned as one of the most prominent pro-market economists in China, and he has
long been a critic
of the country's state-led industrial policies. After posting the critical article on his own WeChat channel, it was removed due to "complaints by users", but the website version remained as of Friday evening.
Others urging further reflection on government policies include Wei Jianing, a former research fellow at the Development Research Centre of the State Council, China's cabinet. In addition to calling for a "market-friendly government" this week, Wei also spoke to Beijing's crackdown on monopolistic business practices.
"[The notion of] anti-monopoly is correct, but [we] should first focus on administrative monopolies and state-owned enterprise monopolies," he said at a virtual symposium on Wednesday held by the Cheung Kong Graduate School of Business in Beijing.
An essay that was widely circulated across state media last week further fanned the discussion and discourse, as it argued that these types of crackdowns signalled a "profound revolution" that prioritised people over capital gains.
But Wei warned on Wednesday that this type of government intervention could undermine the nation's competitiveness.
And last month, President Xi stepped up his rhetoric on common prosperity, which calls for people to share in the opportunity to be wealthy. It's by no means a new concept in China, however, as it dates back to the 1950s and Mao Zedong, then resurfaced in the 1980s with repeated mentions by Deng Xiaoping – both former paramount leaders of China.
But the re-emphasis on narrowing the wealth gap has sparked widespread debate in intellectual and business circles, with particular concern over what measures will be taken to "reasonably adjust excessive income".
After that, big private firms such as Tencent, Pinduoduo, Meituan, Geely and Alibaba began scrambling to demonstrate that they were firmly behind common prosperity, including by vowing donations and granting employees stakes. Alibaba, the world's largest e-commerce platform, owns the South China Morning Post.
Xi's urging of high-income groups and companies to give back to society came during a meeting of the Communist Party's Central Committee for Financial and Economic Affairs on August 17.
But in his critical article, economist Zhang said: "If entrepreneurs have no motivation to create wealth, the government will have no money to transfer – the charity will become a river without headwaters."
"Don't forget, the implementation of a planned economy was meant to provide more welfare to the poor, but the result created more poor people," he said.
Zhang said that advancing market-oriented reforms is the only way to create a fairer society, arguing that a free economy can afford ordinary people the opportunities to shake off the shackles of poverty and get rich.
The best way to increase the income of the middle class is to further free up entrepreneurs and market competition, rather than the opposite, he said.
Meanwhile, there are also high debt levels among local governments across China, as well as at state-owned enterprises.
"Being kind to capital, talents and innovation – this is the key to China's long-term economic growth and lasting success, as well as common prosperity," he said at the symposium.
Wang Xiaolu, deputy director of the National Economic Research Institute, also agreed that the pursuit of common prosperity must be made under the conditions of a market economy, but he said the market alone cannot solve the excessive wealth-gap problem.
In an article published online a week ago, Wang said the country should be striving forward by letting the market determine where resources are allocated. But he also noted that additional support needs to be given to improving public services and create wider-reaching social safety nets.
"[China] should never go back to the old system before the reform, by relying on an outdated method of administrative intervention," he said, referring to China's reform and opening-up development strategy that was introduced four decades ago.
This article appeared in the South China Morning Post print edition as: Excessive market intervention 'risks common poverty'