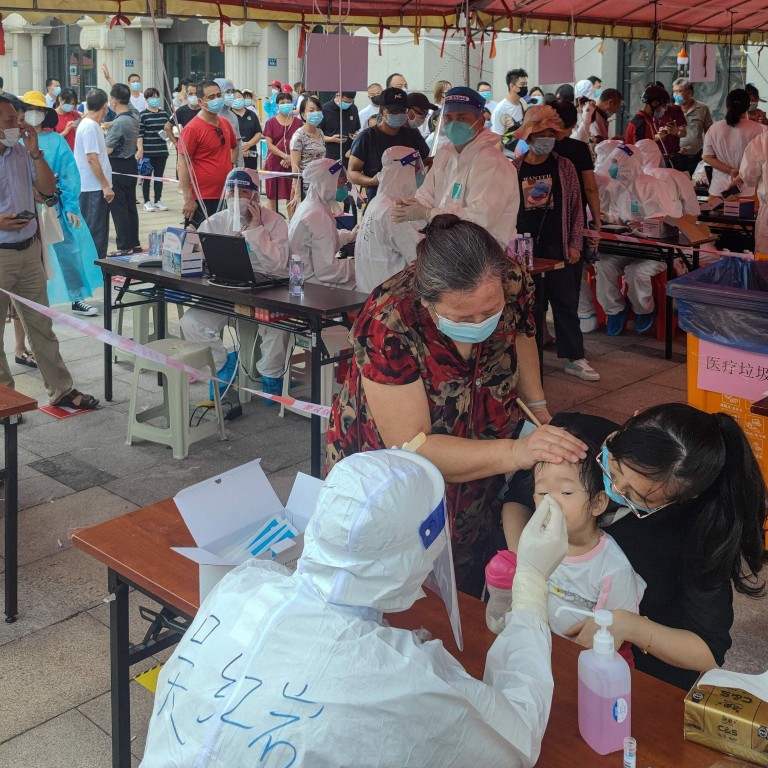 Coronavirus outbreak in neighbouring Fujian province force Canton Fair to be cut to just 5 days
The biannual Canton Fair, which has been held since 1957, will resume in person activities from October 15, but will now only last five days
Across Fujian province, 60 new infections were reported on Monday, bringing the total number to 135
China's largest trade fair has been cut to just five days from 15 days following the recent coronavirus outbreaks in southern China.
The biannual Canton Fair in Guangzhou, Guangdong province, which has been held since 1957, will resume in person activities from October 15 after holding the past three events online, but outbreaks in the neighbouring southeastern province of Fujian have forced organisers to cut the number of days, the State Council confirmed on Monday.
A limited number of China-based exporters and buyers will be
allowed to attend in person,
although the scale of the event has been drastically reduced from nearly 1.2 million square metres (13 million sq ft) to just 400,000 square metres.
Some 7,500 exhibitors, mainly representing domestic companies, are expected to attend, down from over 20,000 in previous years.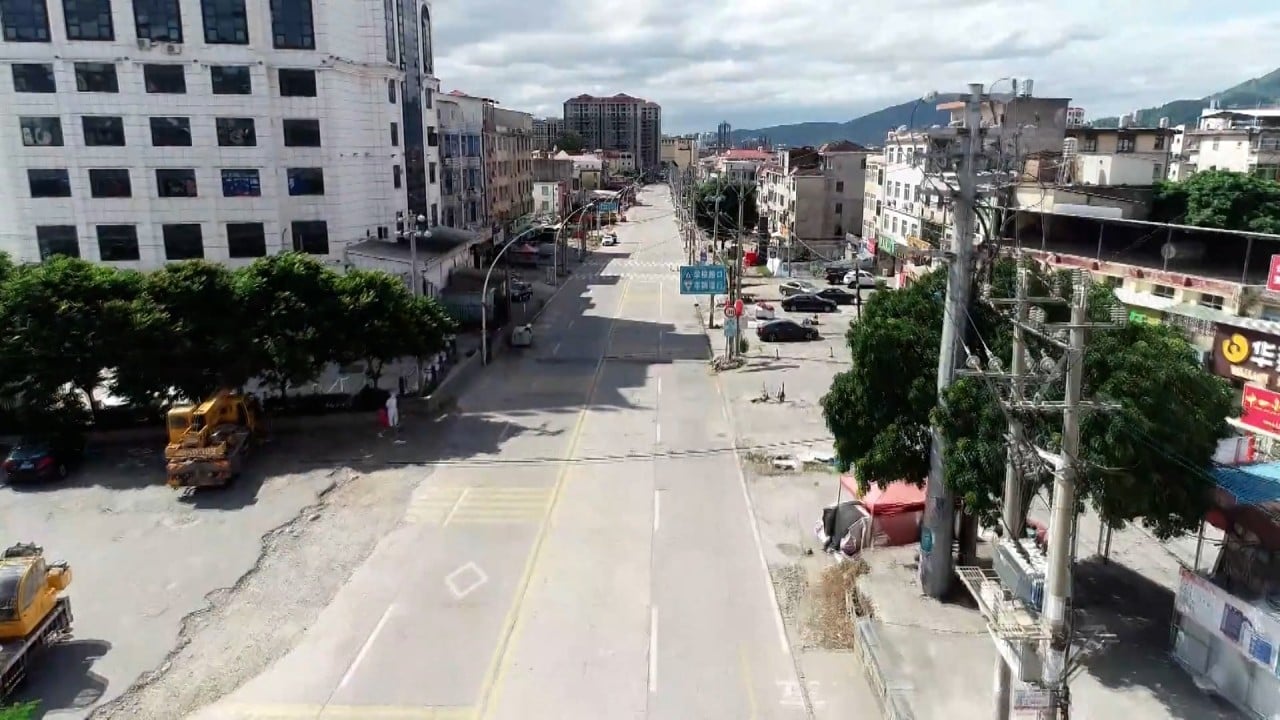 02:13
New Covid-19 outbreak in China's Fujian province appears to be linked to Delta variant
New Covid-19 outbreak in China's Fujian province appears to be linked to Delta variant
All attendees must have received both doses of the
coronavirus vaccine
15 days before the start of the fair, while they also must present a negative test result obtained within no more than 48 hours when arriving in Guangdong. During the fair, all attendees will also be asked to be tested twice every three days.
On Monday, residents of Xiamen in China's southeastern Fujian province
went into lockdown
after 32 infections were identified. Across the province, 60 new infections were reported on Monday, bringing the total number to 135.
More than 186,000 buyers from across the world attended the 126th session of the fair in October 2019, before the pandemic, with 45 per cent from countries taking part in the Belt and Road Initiative. The top three countries and regions by attendance were Hong Kong, the United States and India.
Around 26,000 exhibitors live-streamed their displays at the three virtual fairs in April, and June and October last year.
But many medium and small mainland exporters who have been attending the Canton Fair for many years have reported declining interest in reopening the fair in person.
"Luckily, I had planned [to participate in the Canton Fair], otherwise I would have an additional loss. It costs at least 150,000 yuan (US$23,250) for a single Chinese exporter to attend the Canton Fair offline," said Vivian Rong, a hardware-processing producer in Guangdong.
"The current travel restrictions will just increase the cost and lead to fewer foreign buyers attending, even though they have been staying in China."
This year's Canton Fair is focused on promoting
China's dual-circulation strategy,
according to vice commerce minister Ren Hongbin, with the aim to help export-oriented enterprises attract buyers from both abroad and at home.
Since last year, Beijing has pushed forward with the dual-circulation strategy, which places a greater focus on relying on domestic demand due to a hostile external environment.
"We originally planned to participate in Canton Fair for 10 days, mainly to meet with local buyers, but had low expectations for the growth in new orders from abroad," said Linda Zhang, a sales manager for a Zhejiang-based producer of smart home devices.
"Even for us, who have been attending the Canton Fair for several decades, we have to change our thinking and expectations for the offline exhibition.
"Due to the pandemic, we as exporters are getting used to approaching customers and selling online, and the proportion of online sales is becoming larger and larger.
"Before the pandemic, we would deliberately debut new products at the Canton Fair to buyers from across the world, but now we no longer plan to do so.
"Orders are not the main worry this year for mid-sized and small mainland exporters, but shortage of raw materials and containers to ship overseas."
This article appeared in the South China Morning Post print edition as: Canton Fair cut to 5 days after virus outbreak in Fujian