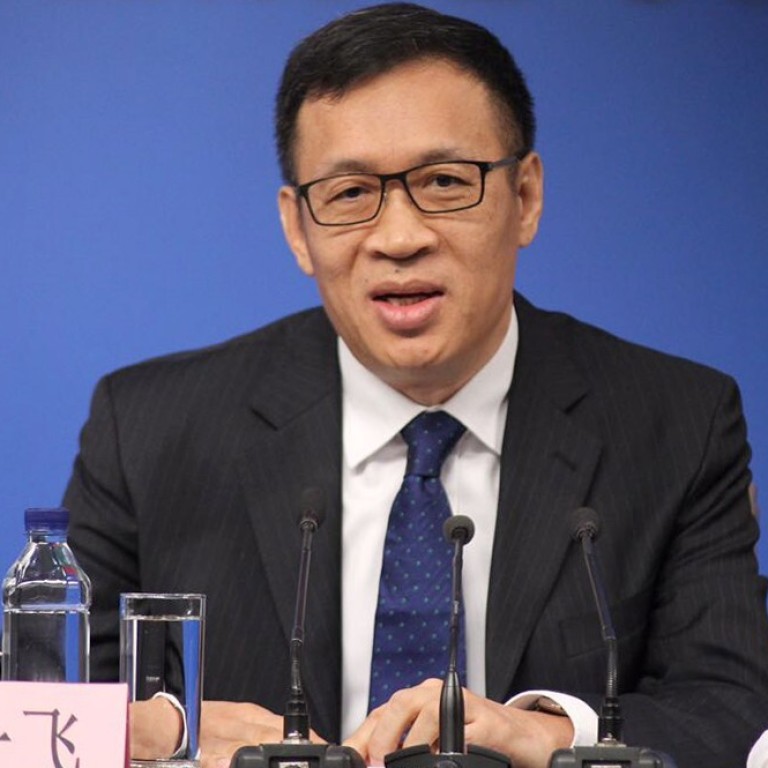 China to 'deepen' antitrust probe into mobile payment sector despite 'interim progress'
The People's Bank of China (PBOC) supports platforms to focus on their core businesses and innovation, said deputy governor Fan Yifei on Friday
WeChat Pay and Alipay dominate mobile payment in China, with non-banking agencies handling 294.6 trillion yuan (US$45.6 trillion) worth of transactions last year
China's central bank will "deepen" its antitrust investigations into the mobile payment sector, which has been dominated by a few private financial technology firms, despite "interim progress" made in the last year, its deputy governor said on Friday.
Beijing has enhanced the regulation surrounding Big Tech companies and has indicated a continued clampdown amid the country's prolonged de-risking strategy.
"The antitrust actions in the payment sector need to deepen," Fan Yifei told China Payment and Clearing Forum in Beijing. "The central bank will persistently urge platform companies to rectify their payment businesses."
Mobile payments are one of the most visible parts in China's fast-growing digital economy, which rose by 9.6 per cent to US$5.4 trillion last year to become the world's second largest only behind the United States.
Big Tech companies have been under scrutiny since last year in the name of risk prevention, antitrust, national security or privacy concerns after the Central Economic Work Conference in December mentioned curbing the disorderly expansion of capital for the first time.
"The central bank will support platforms to focus on their core businesses and innovation, but firmly oppose their disorderly expansion, unfair competition, data misuse and other violation of consumer interests," Fan told the forum, according to The Beijing News, reiterating that the People's Bank of China (PBOC) remains focused on preventing the disorderly expansion of capital and serving the real economy.
China's State Administration for Market Regulation is also looking into market competition and antitrust issues, while the Cyberspace Administration of China is reviewing a range of issues, including data security.
Speaking at a China-German video conference last weekend, PBOC governor Yi Gang warned against the cross-market and cross-product risk contagion that could occur during the rapid fintech development, cautioning that the "winner-takes-all" scenario will only strengthen monopolies and hurt efficiency.
He also ordered payment firms to return to their core business and cut off any "inappropriate link" with other financial products.
The central bank will also push internet firms to open up their payment scenarios to each other to guarantee consumers' choice.
"While invigorating market entities and technological innovation … we'll have strict regulations to safeguard intellectual property, personal privacy and fair competition," Yi added.
Over the last five years, the central bank has fined banks 1.13 billion yuan (US$175 million) over payment irregularities, while also revoking more than two dozen third-payment payment licences.
This article appeared in the South China Morning Post print edition as: Mainland mobile payment sector to face more scrutiny