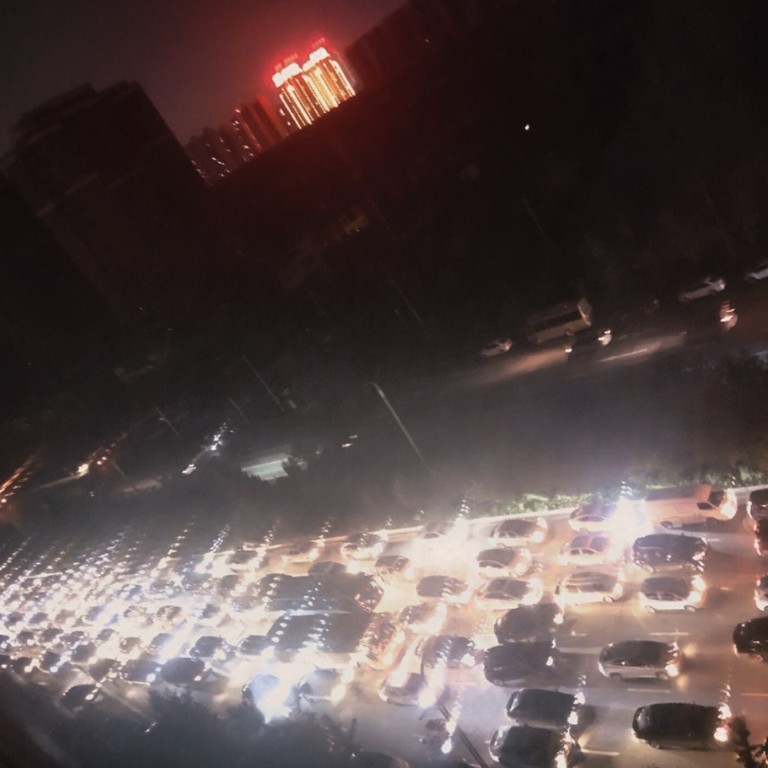 China electricity shortage: industrial production grinds to halt and traffic lights fail amid rationing
Half of China's provincial jurisdictions mandate rationing of electricity, but poor communication and unclear timeline leave angry public in the dark
One local government warns that entire power grid at risk of collapse if electricity is not rationed
China is in the midst of a power supply crisis that has turned critical in recent days – threatening entire power grids and prompting analysts to slash economic growth forecasts for the year.
In the past month, 16 out of 31 provincial jurisdictions – from industrial powerhouses in the south such as Guangdong to the rust belt in the northeast – have rolled out electricity-rationing measures, triggering widespread alarm among much of the population and plunging the nation's industrial sector into chaos.
"The situation worsened over the past weekend," Lu Ting, chief economist at Nomura, wrote in a note on Monday, adding that the widespread outages are not limited to factories.
While China is used to seeing power supply cuts in parts of the country each year, their frequency has increased sharply since the second half of last year.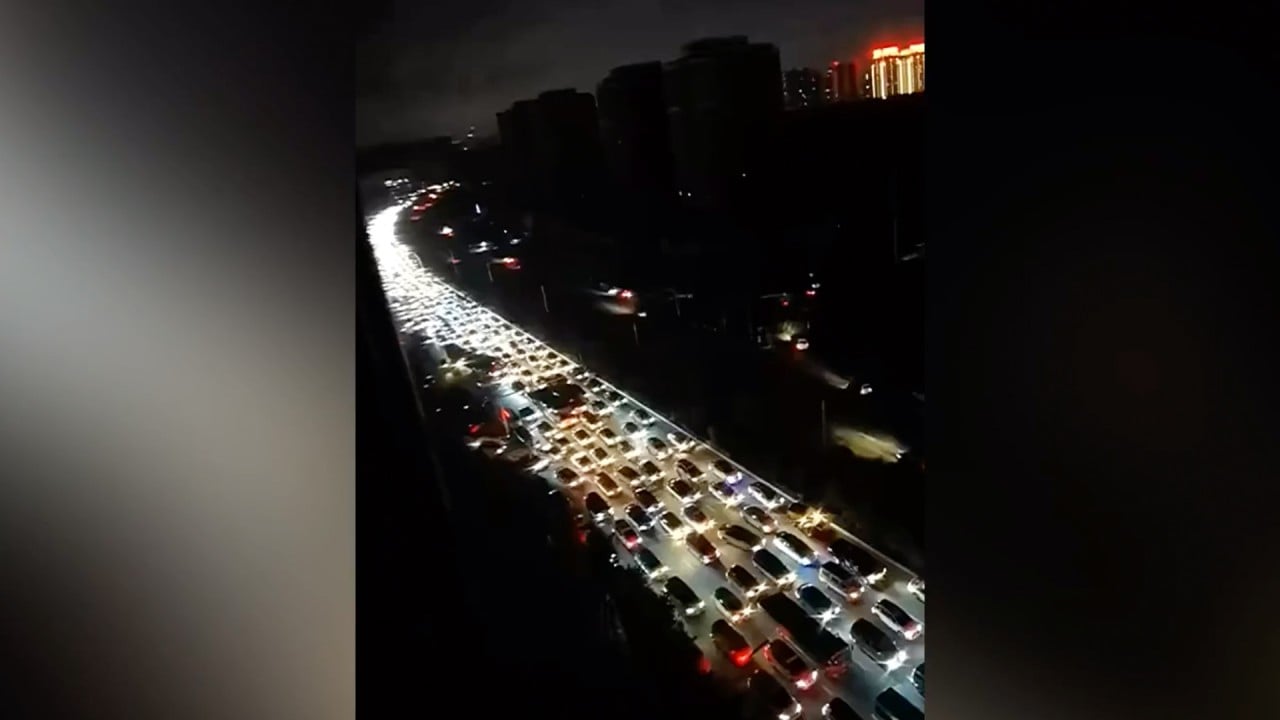 01:36
Power crisis in China leaves highway in the dark
Power crisis in China leaves highway in the dark
"With market attention now laser-focused on
Evergrande
and on Beijing's unprecedented curbs on the property sector, another major supply-side shock may have been underestimated or even missed," Lu added, referring to the power crisis.
In light of the dire situation, Lu and his team have slashed their China GDP growth forecast from 8.2 per cent to 7.7 per cent, but even that may be too optimistic.
"We see more downside risk to our forecasts," he said.
The latest setback comes after some analysts
raised alarms over China's economic outlook
in recent weeks, as the Delta variant spread across the world's second-biggest economy, forcing the closure of restaurants and entertainment venues and the cancellation of numerous high-profile trade events.
The northeastern rust belt provinces of Liaoning, Jilin and Heilongjiang are now seeing widespread household power outages, with many angry and confused residents taking their complaints to social media, saying the electricity cuts have come during peak hours without sufficient warning.
On Thursday, some traffic lights in Shenyang, the capital of the Liaoning province, suddenly stopped working, resulting in severe traffic jams.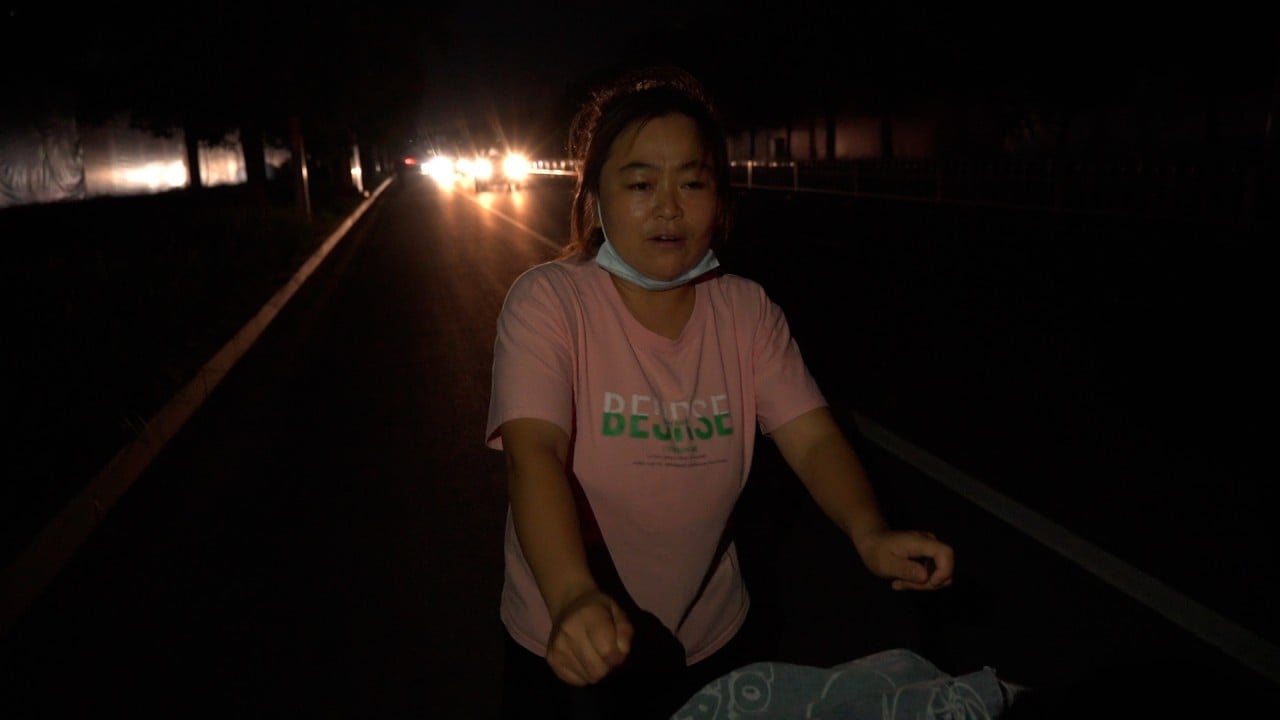 03:30
Life with no power: Why some major cities in China are having to ration electricity
Life with no power: Why some major cities in China are having to ration electricity
The local government said during a meeting on Sunday that they had to ration power "to avoid the collapse of the entire grid", according to an article in the state-run People's Daily.
"From September 23 to 25, due to the sudden decline in wind power, and for other reasons, the power supply gap [in Liaoning] rose to the level of severe," the local authorities were quoted as saying.
And in neighbouring Jilin province, a local water company said in a statement on social media WeChat on Sunday that "irregular, unplanned and unannounced power cuts or limits will last until March 2022, [and] power and water outages will become the norm" to meet the requirements of the national grid and the mandates set by local authorities.
However, the statement was later taken down and replaced with a more watered-down statement on Monday saying the original notice was "improperly worded and inaccurate, causing misunderstanding to the relevant users and the public".
In Guangdong, the largest provincial economy in China, local authorities issued a notice about provincewide energy-saving initiatives and called on government organisations across the province to take the lead by curbing their use of elevators for the first three floors of office buildings.
Before that, numerous cities in Guangdong imposed off-peak electricity consumption rations and production curbs for several industries, warning that rule-breakers could see their power supply cut off.
For instance, the municipal government of Qingyuan on Wednesday forced local industrial companies to stop using electricity from 8am to 11pm, without saying how long the restrictions would last.
Many companies, including small firms, have had to shift production to overnight, reduce output or cease operations entirely.
Channey Zhan, who manages an opal glassware factory in Chaozhou, Guangdong, received a notice from local authorities more than a month ago, ordering her to reduce power consumption, but she has yet to be told when the restrictions will end.
"If the regulations become more strict, we may have to just keep [the furnace] warm but not produce anything," she said. "The situation is very serious and likely to become even more severe."
Similar scenarios have been unfolding in Jiangsu and Zhejiang, two of the largest provincial economies in China.
In Jiangsu, the economic development zone of Taixing city asked local companies to temporarily stop or curb production. In response, listed company Jinji Industrial said it had reduced its dye and chemical production since Wednesday.
Zhejiang, an export base for China, has also been ramping up supply cuts and has asked its companies that consume a lot of energy to halt production, according to a notice by one of Zhejiang's listed companies, Xidamen New Material, which produces fabrics.
In the past two weeks, the southwestern border province of Yunnan has implemented a series of measures to control both total energy consumption and energy intensity per unit of GDP, including by cutting the operating hours of coal power plants and reducing the September-December output of yellow phosphorus, a raw material used to make fertiliser, by 90 per cent compared with August levels.
Alongside Nomura's Lu, who also warned that the conditions would likely result in a shortage of goods for the Thanksgiving and Christmas shopping seasons, Morgan Stanley now expects China's GDP growth in the fourth quarter to drop by another percentage point if the conditions persist.
Peng Wensheng, chief economist at investment bank China International Capital Corporation, wrote in a note on Sunday that he expected the decline in production to drag down the national economic growth rate by 0.1 to 0.15 percentage points in both this quarter and next quarter. Peng also expects the wide-reaching impacts from the dramatic cuts in energy consumption to last until the end of the year.
Meanwhile, some analysts are suggesting that the power rationing measures could help reduce demand for upstream raw materials that have been in short supply in China.
Economists Deng Haiqing and Wang Shuqin wrote in a note on WeChat on Sunday that power rationing is undoubtedly a difficult decision for policymakers, but it could end up being the "least-bad option at the moment".
"The problems involving the 'abnormal growth' of exports and high [
producer price index
] must be solved by means of power rationings, [but this] will sacrifice economic growth to a certain extent."
Additional reporting by Su-Lin Tan
This article appeared in the South China Morning Post print edition as: Blackouts, shutdowns as power woes turn critical