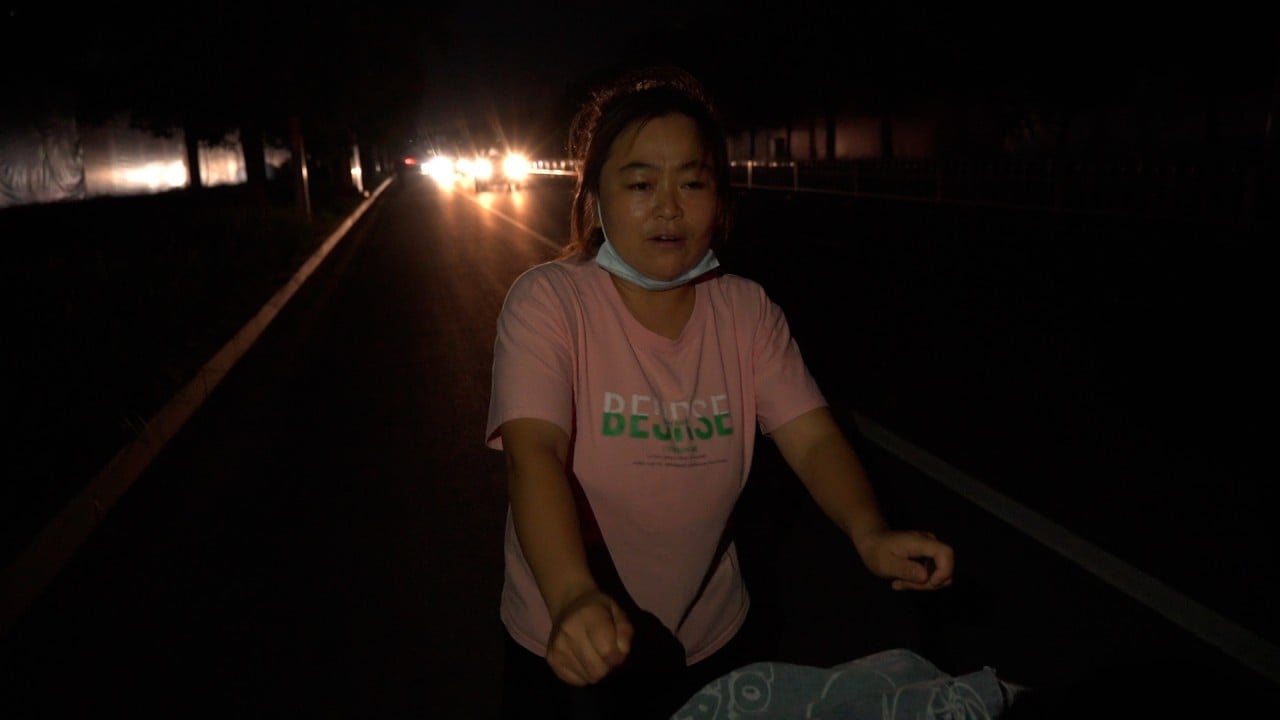 03:30
Life with no power: Why some major cities in China are having to ration electricity
Life with no power: Why some major cities in China are having to ration electricity
China power crisis hammers SMEs as firms upend production, workers 'dozing off'
Chinese media reported on Tuesday that at least 20 out of 31 provincial jurisdictions have rolled out electricity-rationing measures in recent weeks
Small and medium-sized enterprises in China were already under pressure from high raw material costs and coronavirus lockdowns
China's army of small and medium-sized manufacturers (SMEs) have been hit hard by the nationwide power crisis, with outputs slashed and sweltering working conditions taking their toll, while panic buying of raw materials and goods is becoming commonplace over fears prices are set to soar.
Some producers are stockpiling inventory or buying equipment that uses less power, with Chinese media reporting on Tuesday that at least 20 out of 31 provincial jurisdictions have rolled out
electricity-rationing measures in
recent
weeks,
crippling businesses and households.
Candle factories are among those rushing to meet orders as demand soars, but most factories and manufacturers are facing slowing production, rising costs and lower profits as the crisis which has escalated over the past month worsens.
"Our output is down by at least a third, and we can only work from midnight to 8am. Workers are dozing off, and their efficiency is much lower than during the day," said Wang Jie, a footwear manufacturer in Dongguan, Guangdong province.
"Many export orders in Dongguan will be affected, and we may have to delay shipping orders. We have to reject new orders, including those relocated from Vietnam."
Wang, though, said the power cuts would not affect the Christmas manufacturing season as most producers had prepared in advance because they were already dealing with shipping and logistics issues caused by coronavirus outbreaks and most had already exported goods.
"If they are still in production, Christmas gifts will certainly not be able to reach the Western market before the holiday," he added.
Small and medium-sized enterprises in China were already under pressure after
struggling under a year of expensive raw materials
and coronavirus lockdowns, as well as various central government crackdowns on the property, technology and education sectors.
"We SMEs have already suffered too much this year – soaring costs of raw materials and shipping fees, logistics disruptions and slower payments," said Guo Li, a Dongguan-based manufacturer which produces home appliances for export.
"We can't survive this time from the power shortage. How can we meet the shipping date?
"Some factories are even being banned from producing [any goods] for six days after operating for only one day. It sounds so ridiculous, but it's true."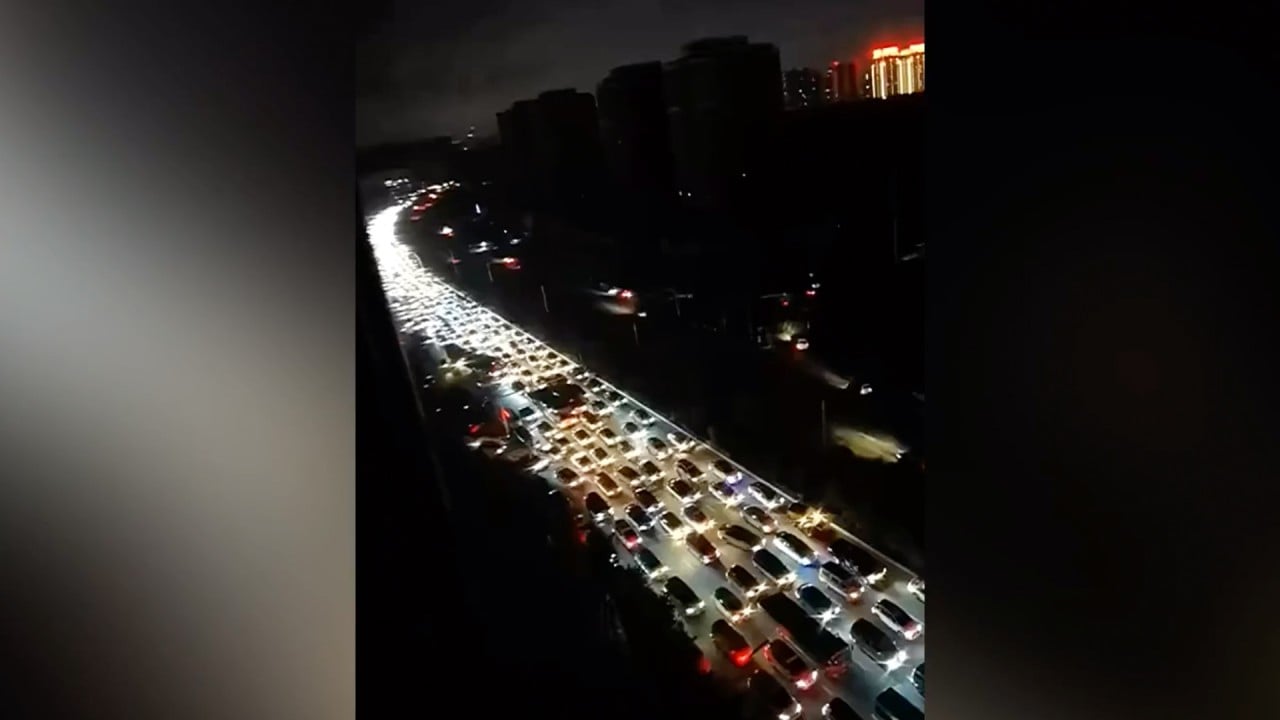 01:36
Power crisis in China leaves highway in the dark
Power crisis in China leaves highway in the dark
While China is used to seeing power supply cuts in parts of the country each year, their frequency has increased sharply since the second half of last year and has spread from only usually targeting only the industrial sector to now also affecting households.
"Some said it is for the reduction of carbon emissions, some said the more we produce for export, the more we consume metals and coal, and it only benefits the depreciating US dollar," said Guangzhou fabricmaker Terry Tan.
"But we manufacturers just want to produce normally, deliver on time and get the payment. I still owe a lot of money to my workers and suppliers."
Lynn Huo, the manager of a Foshan-based exporter of quartz to Australia, said the power restrictions during daylight hours had cut their production efficiency by half.
In Suzhou, Li Hong, who works for a solar panel company, said their power supply had been restricted by almost a third and workers were suffering in sweltering conditions as air conditioners had to be turned off in public areas of the office building despite high temperatures.
Channey Zhan, the manager of opal glassware manufacturer in Chaozhou, Guangdong province, said part of their production had been compromised after they were forced to shut down some of their furnaces.
"Once the glass furnace is turned off, it is useless," she said of the key piece of equipment, which the company is keeping turned on despite it requiring continuous power.
But in the southern province of Hunan, firms were given more time to prepare after receiving instructions from the local government that the power curbs were expected to last at least until after the week-long National Day holiday which starts on Friday.
"There are not many details. There's some impact [on our business]. We will of course comply," said a representative from the Changsha-based Sunward Equipment Group that manufactures construction equipment, who did not want to be named due to the sensitivity of the issue.
Upstream raw materials suppliers have also been affected by the power cuts, which is likely to lead to higher raw material costs for factories.
"If upstream suppliers' production capacity drops, it will soon be reflected in market prices," said Peng Biao, an analyst with Fashionprint.com, which closely monitors supply chains.
"Now many factories are rushing to buy raw materials for fear of a new spike in their prices starting at any moment. This is again a potentially fatal challenge to our cash flow."
Additional reporting by Amanda Lee