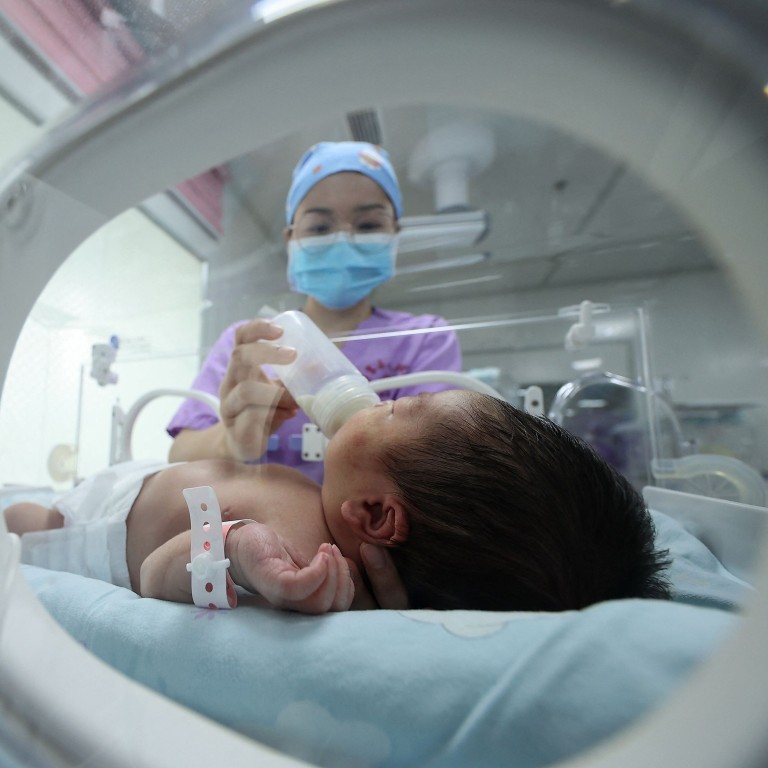 China population: plummeting births in Anhui province underscore 'extremely severe' demographic problem
New data from the Anhui government offers fresh insight into China's declining fertility rate and rapidly ageing population
Births in the province will drop by 17.8 per cent this year compared to 2020, showing the fertility rate is 'falling off a cliff'
Births are set to tumble nearly 20 per cent in the central Chinese province of Anhui this year, underlining the severity of the nation's population crisis and prompting the local government to declare the number of newborns is "falling off a cliff".
Births will drop by 17.8 per cent to 530,000 this year compared to 2020, the fourth straight annual decline, following falls of 12.1 per cent, 11.4 per cent and 15.8 per cent in the preceding three years, data from the Anhui government shows.
China's
seventh national census
showed its population grew in 2020, but the number of new births fell for the fourth consecutive year and the country is ageing rapidly.
Anhui, the ninth most populous of China's 31 provincial-level jurisdictions, is the first local government to estimate births for this year, offering fresh insight into the
nation's declining fertility rate
.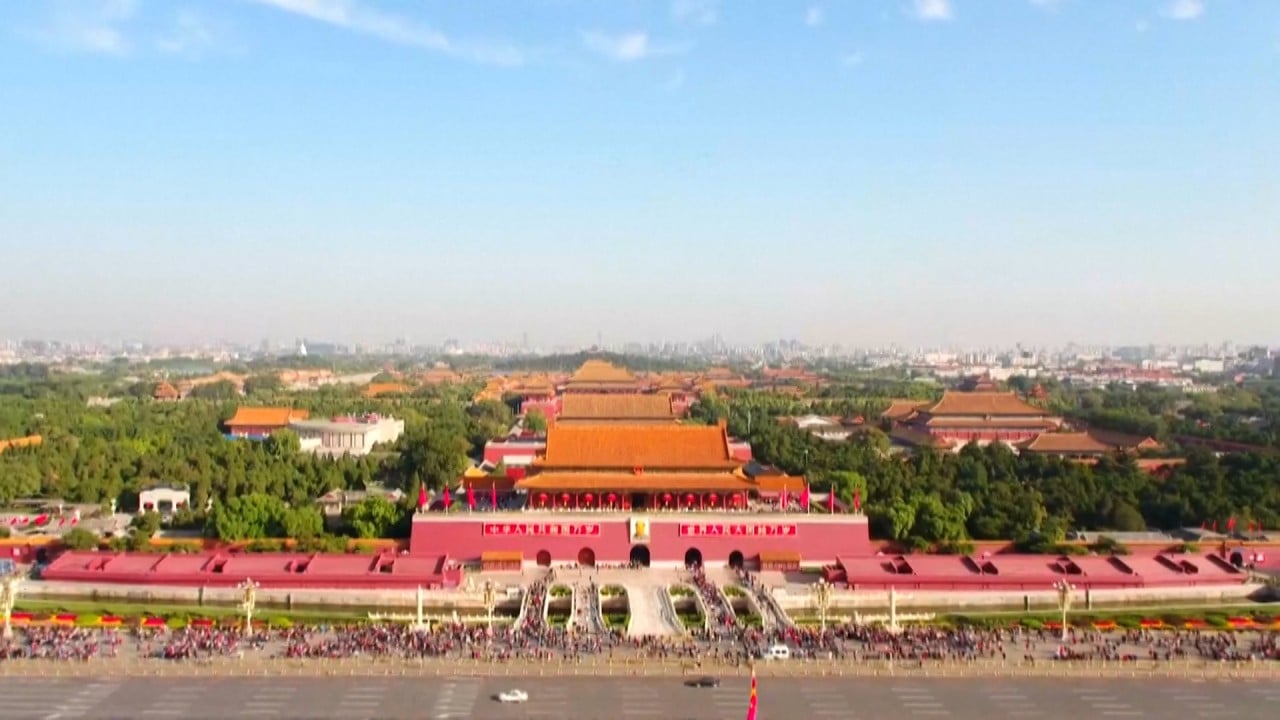 02:33
China birth rate at 60-year low as new census shows population grew slightly to 1.412 billion
China birth rate at 60-year low as new census shows population grew slightly to 1.412 billion
"The population situation is extremely severe …[the number of births] shows the overall trend is falling off a cliff," said the provincial government in a draft regulation on demographic and family planning that was published for public comment on Monday.
Beijing and local provincial governments have been reluctant to make strong warnings about the crisis facing China's population, despite the fact that many demographers believe it is likely to begin declining in the next few years.
But the central government has begun rolling out a range of policies to
encourage couples to have more babies
, including abandoning its two-child limit and allowing families to have up to three children, lowering childbirth and education costs, and abolishing some birth control penalties.
The State Council courted controversy on Monday when it announced it would reduce the number of abortions performed for "non-medical reasons". Many saw this as an intrusive measure meant to raise the country's birth rate.
To help offset Anhui's birth problem, the government is granting married residents an additional 10 days of "marriage leave". Women will also enjoy 90 additional days of maternity leave on top of the national standard, while men will be granted 30 days of paternity leave. Each parent will also receive 10 days of parental leave per year until their child is six years old.
As China does not release national population data on a quarterly or half-yearly basis, disclosures by provinces, cities and counties provide a window into the country's slowing population growth, a problem experts say could weigh on productivity, the pension system and future consumption.
No other provincial government has revealed official population data for this year, but some have hinted at the scale of their population problems and begun preparing solutions.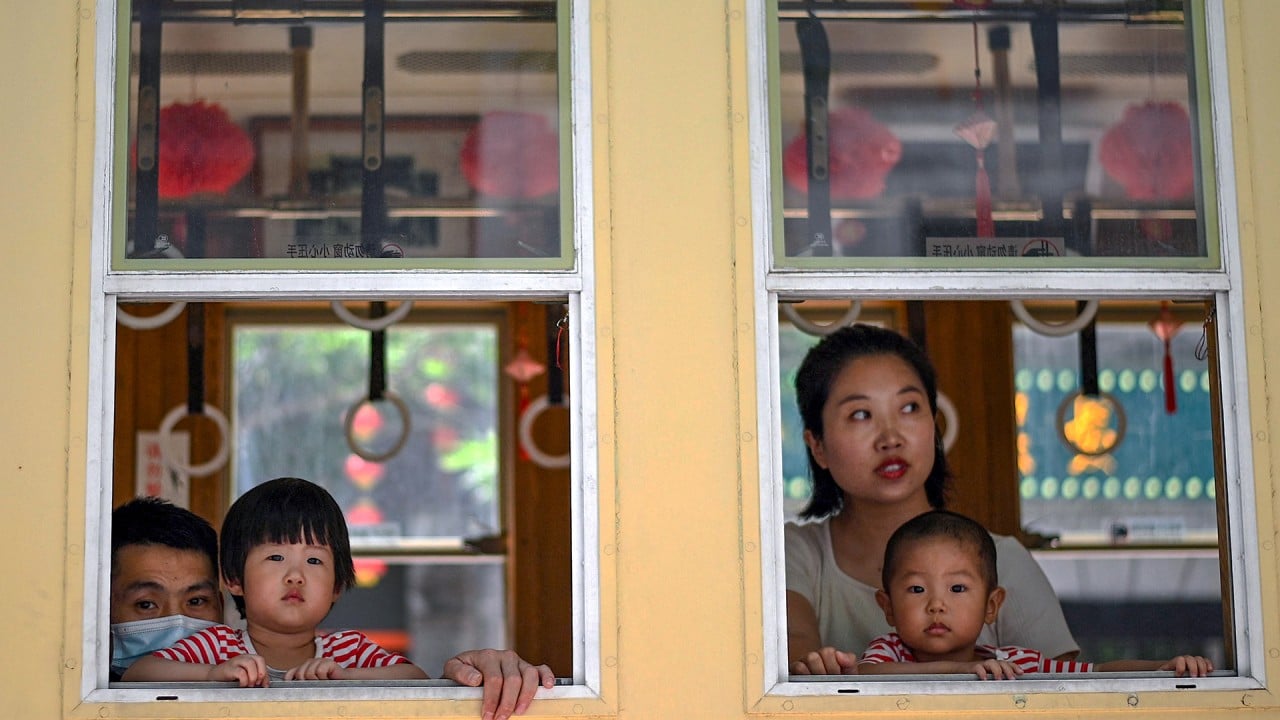 03:49
How much does it cost to raise a child in China?
How much does it cost to raise a child in China?
Earlier this month, the southwestern province of Guizhou said in its draft family planning regulation its birth rate had been "going down year by year" since 2017.
Guizhou's provincial capital Guiyang saw births fall 11.5 per cent from a year earlier to 28,846 in the first eight months of 2021, according to municipal statistics.
Authorities in the northeastern province of Jilin said in a regulation amendment on Tuesday they would introduce subsidies for local childcare.
Linze county in the northwestern province of Gansu said earlier this month it would disburse subsidies of up to 40,000 yuan (US$6,211) for couples who give birth to at least two children. While the northern municipality Tianjin announced in August it would help residents who sign up for medical insurance to cover expenses for a third child.
In July, Panzhihua in Sichuan province became the first city in China to introduce child care subsidies, offering couples 500 yuan a month for their second and third child until they reached the age of three.
Ren Zeping, chief economist at Soochow Securities, said the central government needs to speed up support to offset China's declining fertility rate.
"The current policies are not able to reverse the long-term shrinking trend of births," he wrote in a note earlier this month.
This article appeared in the South China Morning Post print edition as: Anhui birth rate highlights nation's fertility crisis