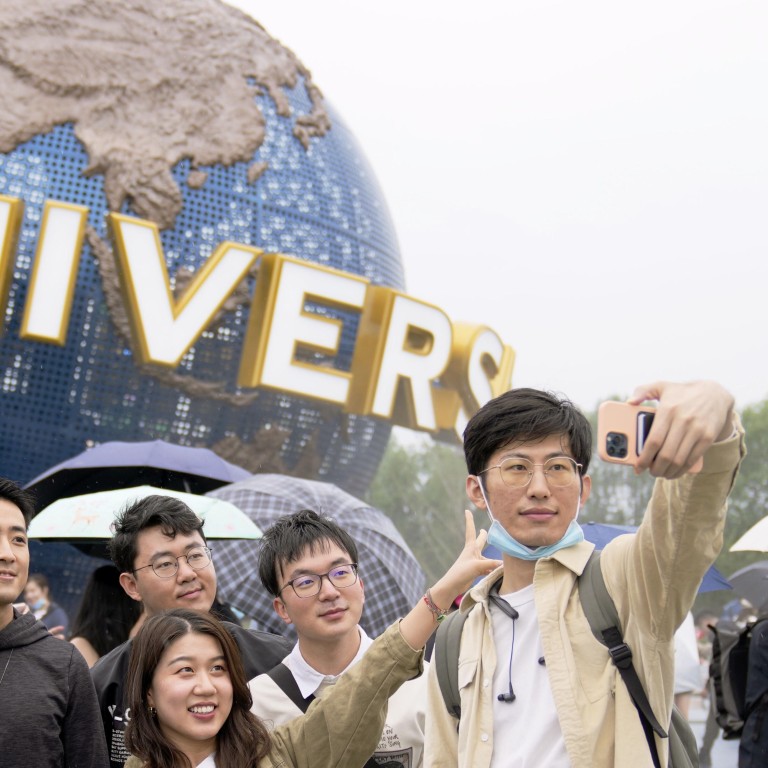 China's top theme parks Universal Studios, Legoland, Shanghai Disney still outliers in nation's drive for world-class tourism sector
China's 14th five-year plan identified tourism's potential to stimulate the domestic economy, but the sector lacks a variety of offerings for travellers
Theme parks from big global names like Universal Studios and Legoland offer a model for development of more high-end tourism products, analysts say
As Beijing's
Universal Studios
opened to sell-out crowds last week, another global theme park franchise was preparing to make its China debut.
Following in the footsteps of Universal and Shanghai Disney Resort, Legoland – in the southeastern tech hub of Shenzhen – is the latest amusement park offering for Chinese domestic tourists.
Construction of the 580,000 square metre (6.2 million sq ft) park, the biggest of China's four Legoland, began in late August on the scenic Dapeng Peninsula on the eastern edge of Shenzhen.
The resort, which has a price tag of more than US$1 billion, is expected to be completed in 2024 and lure more than 2 million tourists in the first year and 20 million yuan in tax revenue over the first five, according to a government report. More than 3000 jobs will be created by the development.
"17 million people live in Shenzhen, but they don't have many entertainment options other than a Happy Valley and a Window of the World, which were both built decades ago," Zhou Rongqiang, a local driver, excitedly told the South China Morning Post.
The Shenzhen Legoland resort will fill a gap in Guangdong province's domestic travel market, and increase the number of operators in luxury resorts and travel-related activities like scuba diving and fishing, said Guan Wenlu, who operates a tour agency headquartered in Shenzhen.
"It will put the city on the map of China's high-end holiday destinations," Guan said. 
Though it will be a boost to the regional economy, Legoland is still a novelty piece in
China's domestic tourism market
, which is underdeveloped with limited infrastructure when compared to more sophisticated industries overseas, analysts say.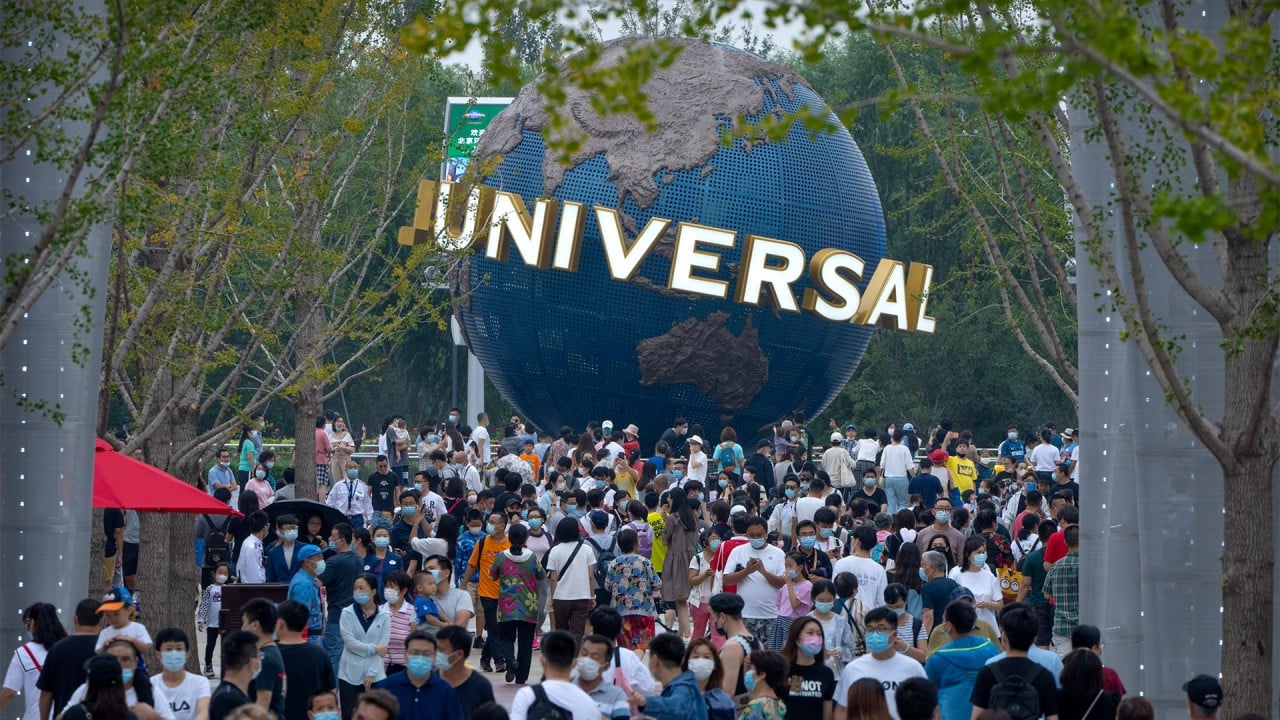 03:04
Universal Studios in Beijing packed with tourists as theme park starts trial​​ run
Universal Studios in Beijing packed with tourists as theme park starts trial​​ run
"When outbound travel was closed and spending power and consumption flowed back into China, we realised that the domestic travel market doesn't have enough supply of products that meet high-end needs, and the variety of upmarket travel products is limited," said Wu Liyun, a tourism professor at Beijing international studies university.
Wang Ke, an analyst at consulting firm Analysys, agreed China's tourism infrastructure has a long way to go, but big-name theme parks like Legoland were a start.
"These big global names will be a model for domestic companies to provide experiences in product design and management," Wang said, adding Chinese theme parks will be forced to keep up.
In time, China's domestic travel market will grow and contribute to its post-pandemic economic blueprint, known as "
dual circulation
", which focuses on tapping domestic demand – so-called internal circulation – to drive future growth, Wang said.
Pent-up demand for travel offers China an opportunity to step up its "dual circulation goals", according to management consultants McKinsey.
"Consumers may want to travel abroad, but reorienting outbound travel to the domestic market can bring economic benefits," it said in a report last month.
"Shifting tourism spend to the domestic market represents meaningful stimulus. Chinese travellers spent US$255 billion internationally in 2019, around 1.5 per cent of [gross domestic product]. This stimulus is in line with policymakers' rebalancing goal to boost 'domestic circulation'."
Chinese demand for quality travel experience has not subsided, despite restrictions on international travel.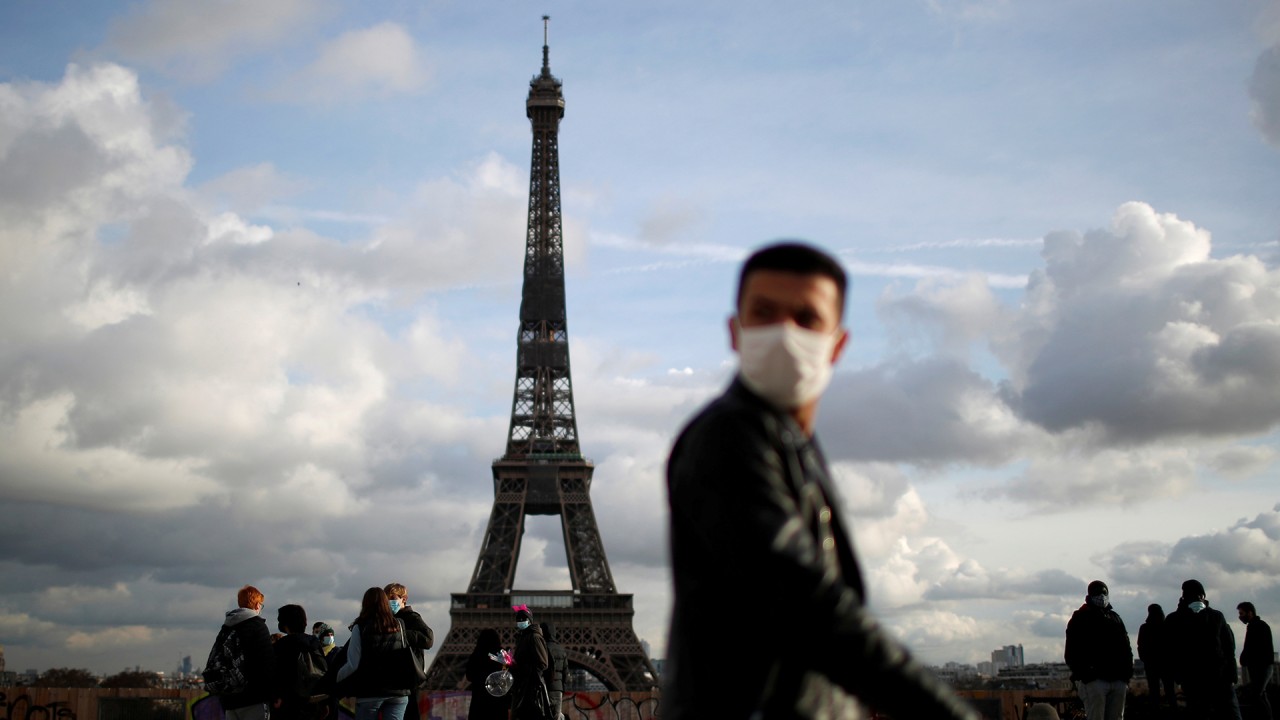 02:01
Eiffel Tower and other tourist landmarks in France now require Covid-19 pass
Eiffel Tower and other tourist landmarks in France now require Covid-19 pass
Business is booming in the seaside town of Sanya, for example, a city on the subtropical island of Hainan known for its beach resorts and upscale hotels. Tourism revenue for the southern province rose 67.1 per cent in the first half of 2021 from the same period in 2019, before the pandemic.
Demand for the experiences at the country's theme parks also appears strong.
Tickets for opening day of Universal Studios on September 20 sold out within a minute, while another 30,000 tickets for later dates were sold within three minutes.
The park's themed hotel, which has rooms starting at 1,590 yuan (US$246) per night, was fully booked within 30 minutes of becoming available.
Similarly, visitors to Shanghai Disneyland Resort, the first international theme park opened in China in 2016, accounted for more than two thirds of tourists to Shanghai in 2018-19, according to a China Tourism Academy report published in May. More than 60,000 jobs were created each year in the tourism sector during this period.