Xinjiang
Get more with myNEWS
A personalised news feed of stories that matter to you
Learn more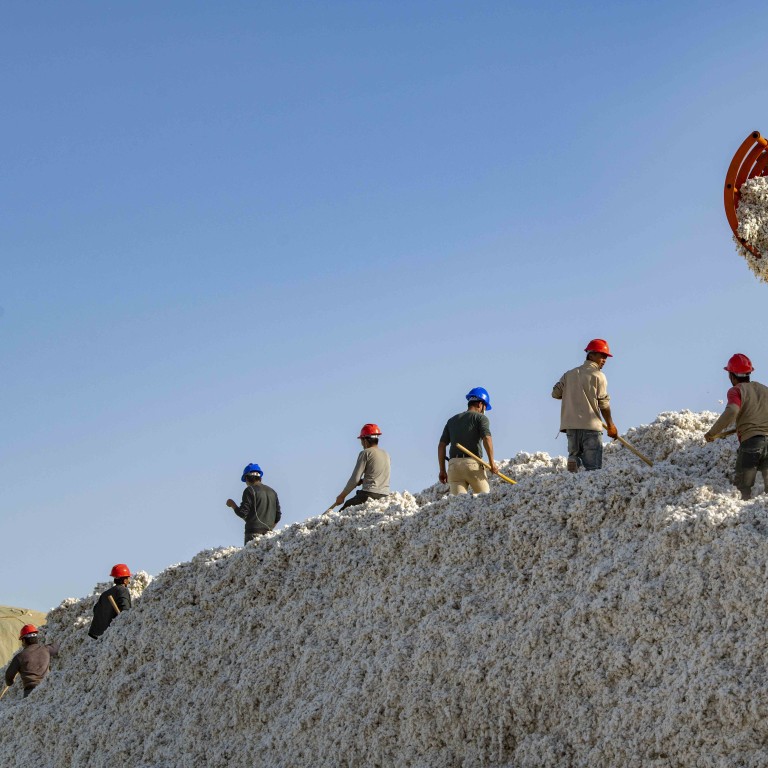 China's Xinjiang faces hidden risk from debt-heavy XPCC, with spending tipped to rise after US withdrawal from Afghanistan
Debt issued by the Xinjiang Production and Construction Corps (XPCC) and its subsidiaries is surging to fund social and security spending
But total profits of state firms controlled by XPCC declined sharply last year and the quasi-military group is in the cross hairs of Washington
T
Spending on public security and poverty reduction in China's
Xinjiang
Uygur autonomous region is expected to increase after the US withdrawal from Afghanistan, but indebted state-owned enterprises (SOEs), including the sprawling
Xinjiang
Production and Construction Corps (XPCC), are already putting pressure on local government finances.
Xinjiang
in China's northwest shares a narrow 70km (43-mile) border with Afghanistan, a country which Beijing fears could become a flashpoint for instability in Central Asia, as well as threatening other regional players such as Pakistan, Iran, Russia, India and Turkey.
Beijing has expressed concern that turmoil in the region could stoke unrest among
Xinjiang
's Muslim and Turkic population, which has strong ties to Central Asia.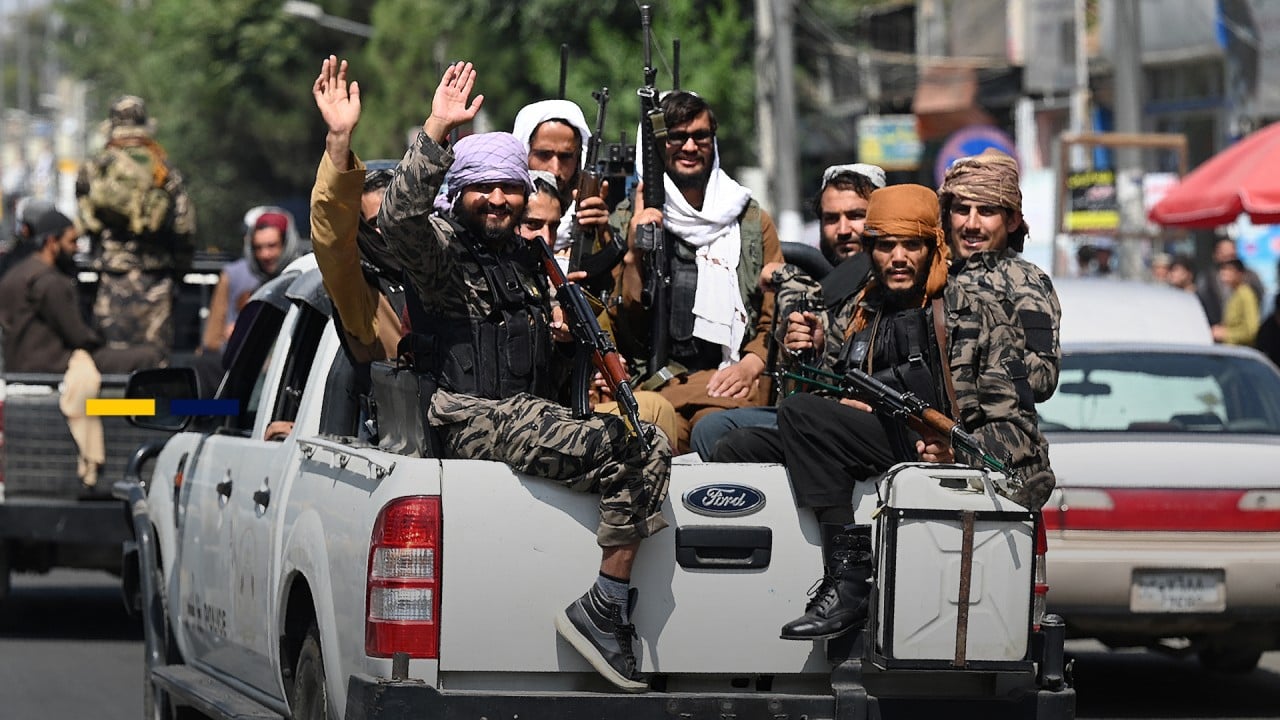 01:44
Taliban courts China with eye on development projects in Afghanistan
Taliban courts China with eye on development projects in Afghanistan
"If the Taliban embarks on a more hardline approach to governing Afghanistan – including by reimposing the more brutal aspects of sharia law, or engaging in widespread violence – then this could intensify China's security crackdown in Xinjiang, by fanning official anxieties over extremism and terrorism," said Nick Marro, lead for global trade at The Economist Intelligence Unit.
Beijing's security policy in Xinjiang is already a hot-button issue and a major point of contention between the United States and China. Washington has
targeted Chinese officials and Xinjiang-based companies
, including XPCC, for what it alleges are serious human rights abuses in the region – something Beijing has repeatedly denied.
XPCC is at the heart of international tensions over Xinjiang because of its influential position in the local economy and its central role in ensuring social stability and security.
Established in 1954, XPCC – which is also known as "Bingtuan" – operates as a business and paramilitary entity. Today, it controls at least 20 per cent of Xinjiang's gross domestic product (GDP), with
cotton one of its most important goods
, and has about 2.7 million members, accounting for 12 per cent of the region's total population.
But the organisation's massive spending on projects ranging from poverty alleviation and surveillance to reeducation camps to counter "religious extremism" make it a potential contingent risk for the Xinjiang government, some observers say.
Bonds are one method used by Bingtuan to raise funds, but as many of its political projects do not generate economic returns, there is a risk it may be unable to fulfil its debt obligations.
That is what happened in 2018, when an SOE controlled by the sixth division of XPCC missed a bond payment deadline. The rare default, which was eventually settled, shook investors in China's credit market and today serves as a reminder about the risk of high debt among the region's SOEs, including those owned by XPCC, said Alex Lam, an analyst for sovereign and international public finance at S&P Ratings.
"The [Xinjiang] government may have to provide fiscal resources to support SOEs or through lower economic activity and tax revenues if SOEs default or suspend operations," Lam said. "As such, we see SOEs under XPCC as posing a contingent risk to Xinjiang government's credit profile."
06:22
Why Afghanistan matters to China as US withdraws from war-torn country
Why Afghanistan matters to China as US withdraws from war-torn country
An SOE default could tighten access to credit markets for Xinjiang companies, thereby limiting their activity, and creating a situation in which the government would have to provide direct fiscal support to the distressed entities, Lam said.
Bond issuance by XPCC and its subsidiaries has jumped to 50.3 billion yuan (US$8.2 billion) for the year to date, from 22.8 billion yuan in 2020, 28.1 billion yuan in 2019, and 3.4 billion yuan in 2018, according to financial data provider Refinitiv.
The average debt ratio at SOEs controlled by the quasi-military organisation was 72 per cent as at September 2020, with total liabilities standing at 392.702 billion yuan, according to the State-owned Assets Supervision and Administration Commission (SASAC) of XPCC. The Bingtuan Supply and Marketing Company had a debt ratio of 91 per cent and urgent action was needed to fix its debt risk, it said.
"Total profits of SOEs controlled by Bingtuan declined sharply between January and September 2020 due the epidemic," SASAC of XPCC said. "The amount of inventory and account receivables is excessive, squeezing out working capital of companies with poor cash liquidity and inefficient use of funds."
Profit at Huyanghe city, which is administered by the XPCC seventh division, plummeted 71.19 per in the first nine months of last year after it contracted out its cotton processing operations and stopped buying cotton, according to SASAC. Profits also tumbled 109.27 per cent at the tenth division controlled city of Beitun and 43.19 per cent at the first division city of Alar.
Chang Wei-liang, currency and credit macro strategist at DBS Bank, said while international investors were no longer pricing in further escalation of US sanctions against XPCC-owned companies, financing pressure was coming from China's deleveraging campaign.
Since Xinjiang's tax base is small, it is reliant on transfers from the central government, which have grown by around 52 per cent in the last five years. Fiscal transfers amounted to 362 billion yuan in 2020, worth about 89 per cent of Xinjiang's local government fiscal deficit and 26 per cent of its GDP, Chang said.
"Most US-targeted Xinjiang companies are reliant on domestic yuan-denominated funding," Chang said.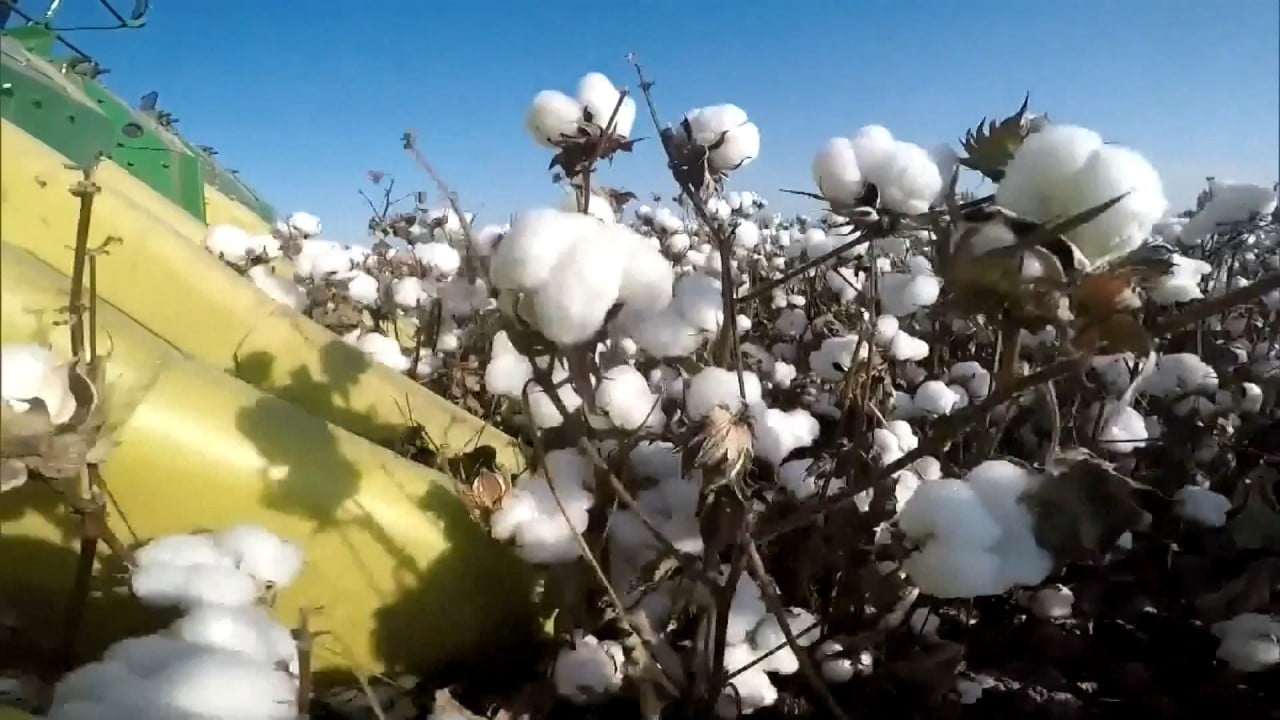 01:08
Xinjiang, China's top cotton producer
Xinjiang, China's top cotton producer
Betty Wang, senior China economist at ANZ Bank, highlighted the Politburo's pledge at its meeting in July to contain implicit local government debt and continue tightening control of the property market, especially after a jump in the local government leverage ratio over the past year when private investment was curbed by the pandemic.
In the second quarter,
China's outstanding local government debt
increased 8.2 percentage points to 37.2 per cent of GDP from the same period in 2019, including borrowing by local government financing vehicles (LGFVs), Wang said.
LGFV debt is also known as "hidden debt" because while it is owned by local governments, it is not reflected in fiscal budget figures nor official debt ratio calculations.
Xinjiang engages in off-budget borrowing through SOEs, which amounted to 74 billion yuan in 2018, according to official data.
"Amid rising concern about the local government leverage ratio, local governments will bear the bulk of the responsibility in managing local financial risks," Wang said. "Senior local government officials and the local People's Congress [should be] held accountable for financial and fiscal risks."
Investor confidence in LGFVs is not based on their business fundamentals, but on the "implicit guarantee" that local government's will ultimately take responsibility for their debt, said Larry Hu, chief China economist for Macquarie Capital.
However, that may be changing. Beijing is increasingly focused on defusing financial risk and there are signs the government
may allow LGFVs to default
or undergo restructuring if they are unable to repay debt.
From the start of the year until June 24, Hu estimated Chinese firms have missed onshore bond payments worth 96.8 billion yuan – the highest total on record for the first six months of the year.
So far this year, 12 provinces have recorded negative net financing in LGFVS bonds, up from six last year, Hu said. Out of the 12 provinces, most of them are in the country's north, an area which has much worse fiscal conditions compared with prosperous coastal areas.
Marro said the XPCC's high social and security spending, along with its central place in international tensions, meant that risks emanating from sanctions would remain a key consideration for financial authorities.