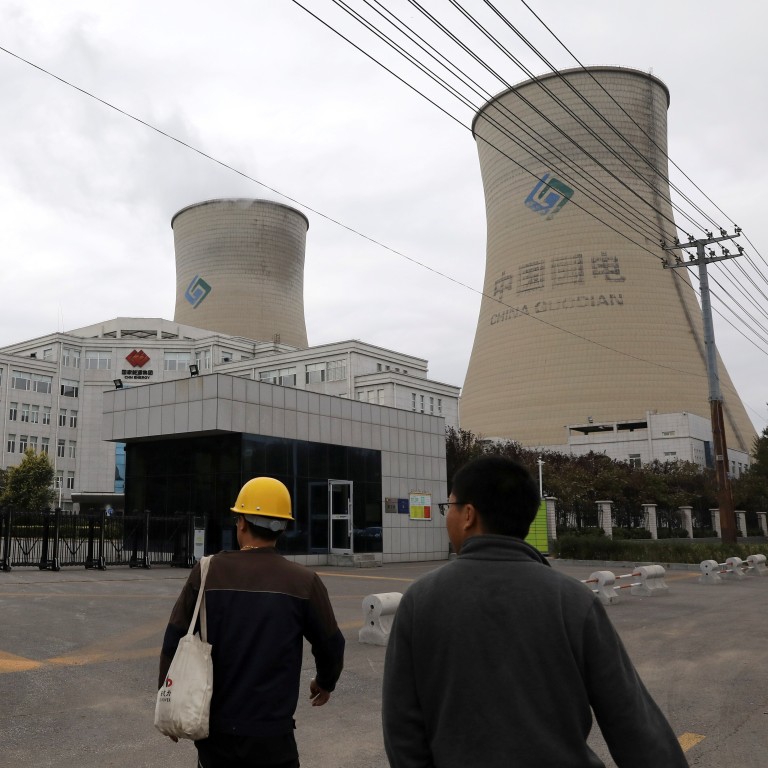 China's power crisis: Beijing draws up plans to increase coal output, lower energy prices as temperatures plunge
China's power crunch has already had an impact on the economy and raised concerns ahead of the winter heating season, which has started early in some provinces
Thermal coal futures hit an all-time high on Tuesday, but senior officials have promised to increase coal production and lower energy prices
Beijing has stepped up its control over the nation's power market amid a crunch, pledging to intervene in the coal market, investigate pricing mechanisms and crack down on the speculative fuel trade as China tackles the ongoing problem that is threatening energy security and economic growth.
A flurry of statements late on Tuesday and earlier comments by Chinese Vice-Premier Han Zheng highlighted the urgency, with the
power crunch
already having impacted the economy and raised concerns ahead of the winter heating season.
Beijing's desire to recalibrate the power market signals its focus on buttressing its economy first through the refinement of existing economic structures, with no mentions of carbon emissions.
China's economic planner, the National Development and Reform Commission (NDRC), previously warned local governments about meeting carbon emissions targets this year, which triggered some regional authorities to cut electricity supplies.
But on Tuesday, the NDRC stressed that while power intensive projects must be controlled, electricity should be used in an "orderly" manner and any power rationing should not affect the general public.
"The current price increase has completely deviated from the fundamentals of supply and demand, and with the heating season approaching, prices are still showing a trend of further irrational increases," said the NDRC, following a meeting with key coal producers, the industry association and the China Electricity Council on Tuesday.
The NDRC said it will "make full use of all necessary means" to examine specific measures to ensure the
"return of coal prices
to a reasonable range" and to ensure there is a "safe and stable supply of energy" available to the public during winter heating season, which has started earlier than usual in some provinces amid plunging temperatures.
A separate statement released on Tuesday by the State‑owned Assets Supervision and Administration (Sasac), China's state assets manager, said that all state firms have "urgently mobilised and deployed, have done everything possible to organise production, and utilised all resources to expand production and increase sales to ensure power supply" as instructed by the State Council.
Sasac said that state firms had "gone all out" to take "leading" responsibility in stabilising power supplies, including ramping up coal production, and replenishing thermal coal inventories "regardless of cost".
It also said it would quickly restart coal-fired power stations that had temporarily halted operations and coordinate with local governments to ensure an "orderly" use of energy.
Han also told an NDRC meeting earlier on Tuesday that overall coordination to ensure the safe and stable supply of power for the winter and spring seasons must be strengthened, according to the official Xinhua News Agency.
Coal production capacity should be lifted on the premise of meeting safety and environmental protection requirements, and effective measures must be examined to curb and control speculation in the coal market, Han said.
Prices of the fossil fuel have more than doubled since the beginning of September, with Beijing allowed by law to intervene in the market when prices rise sharply.
The NDRC also said it has approved production at a "batch" of coal mines since the end of September, allowing a release of emergency reserve capacities.
Local governments must maintain "normal production" from coal mines during holidays and major events and they are forbidden from halting production without approval, the NDRC said. Blanket regional production suspensions which are commonplace after
mining accidents
are also prohibited, with the NDRC striving to achieve a daily coal output of 12 million tonnes.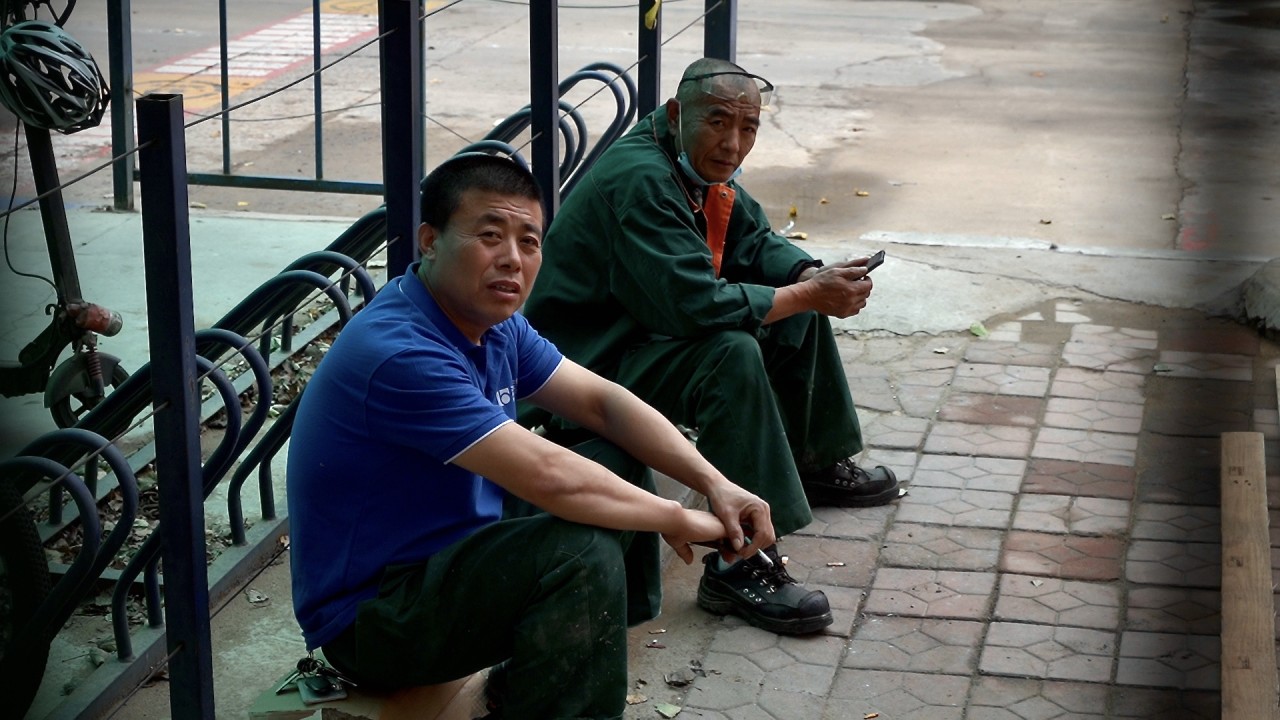 04:01
Chinese manufacturing thrown into disarray as country's electricity crisis rolls on
Chinese manufacturing thrown into disarray as country's electricity crisis rolls on
"The average daily output has increased by more than 1.2 million tonnes from September. The daily output on October 18 exceeded 11.6 million tonnes, a new high this year," the NDRC said.
"At present, coal storage in power plants across the country is nearly 88 million tonnes, which can be used for 16 days, an increase of more than 9 million tonnes from the beginning of the month."
The state planner added that coal inventories at power plants in the coldest regions – the three northeastern provinces of Liaoning, Heilongjiang and Jilin – had risen by 11 days from the beginning of October to 24 days.
In dealing with the speculation of thermal coal through futures trading the NDRC has asked the Zhengzhou Commodity Exchange to pay particular attention to market fluctuations and said it will step up its crackdown on speculative trading of coal futures. Prices of thermal coal have risen nearly threefold over the past year.
Chinese authorities have previously exerted the same control over iron ore futures, having attributed the meteoric rise of prices to speculation.
The Zhengzhou exchange said that from Wednesday's night session it would raise the trading limit on thermal coal contracts to 10 per cent and impose limits on some members' trading positions.
The price of the most-traded thermal coal contract on the exchange fell by 8 per cent to 1,755.40 yuan (US$274.4) a tonne overnight having reached an all-time high of 1,982 yuan on Tuesday.
Other thermal coal prices, including GC Newcastle coal in Australia, have also been falling since the NDRC announcement to liberalise electricity prices last week.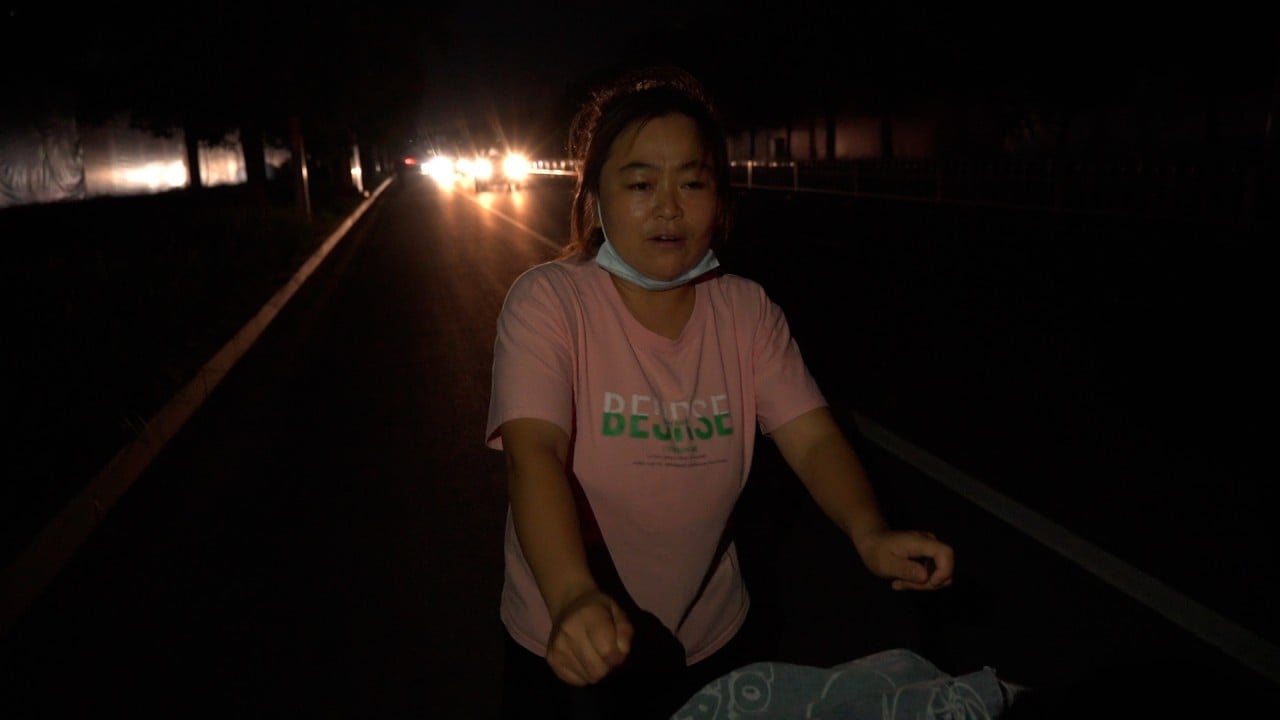 03:30
Life with no power: Why some major cities in China are having to ration electricity
Life with no power: Why some major cities in China are having to ration electricity
Last week, the NDRC introduced further reforms related to the pricing within the state-controlled power market, allowing energy producers to
increase electricity prices
by as much as 20 per cent against government benchmarks.
Under the reforms, industrial and commercial users will buy electricity at market prices and a direct power purchasing scheme that had kept costs artificially low for large consumers will be abolished in an attempt to alleviate operating difficulties for the power generators.
The crisis has triggered factory shutdowns across different provinces, and there is growing concern whether there is enough power to provide heating to more than 100 million people during the winter season, which typically starts in the middle of November and runs until March.
"While disruptions to domestic supply chains due to electricity shortages will likely linger, we generally expect the shortages to ease over the coming months," said Oxford Economics on Monday.
"The government has stressed the need to secure energy supplies to keep the economy running. We also expect senior policymakers to call for the pursuit of climate targets on a more measured timeline."
Additional reporting by Su-Lin Tan
This article appeared in the South China Morning Post print edition as: Beijing steps up its control of market amid power crisis