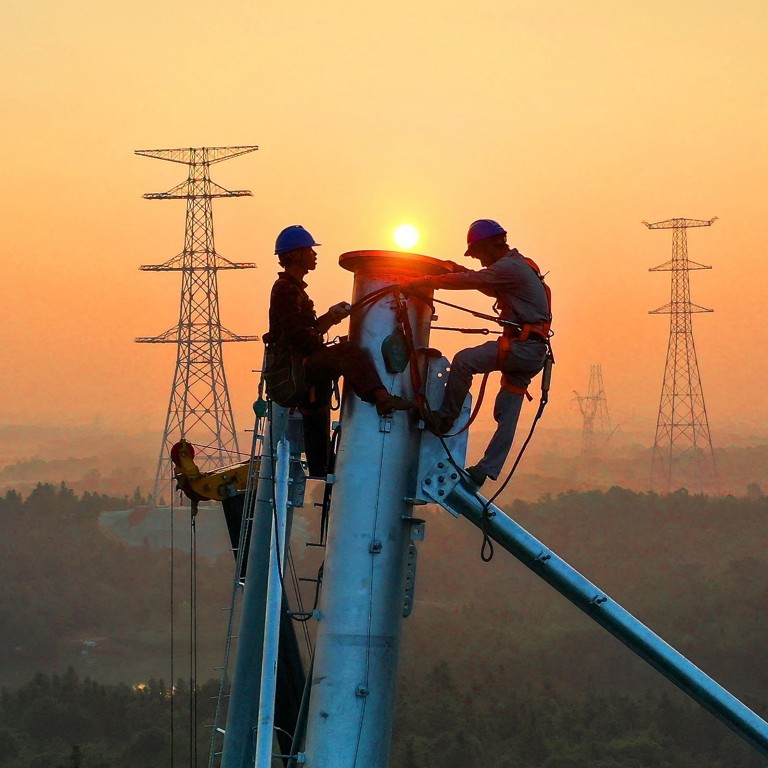 China's power crisis: Zhejiang the latest province to float electricity prices after Beijing eases restrictions
China's top economic planning agency said last week it was liberalising pricing in the state-controlled power market to help resolve an electricity crisis
Since then, Zhejiang and Guangdong have been the only local governments to alter prices, but other provinces are planning similar hikes
Zhejiang province is the latest regional government to raise electricity prices and change peak-demand hours following Beijing's announcement it would liberalise electricity pricing in response to China's power crisis.
The move follows in the footsteps of the southern manufacturing hub of
Guangdong province
, which hiked prices last month by as much as 25 per cent during peak-demand for industrial users.
China's top economic planning agency, the National Development and Reform Commission (NDRC), said it would loosen the state-controlled power market last week, allowing industrial and commercial users to buy electricity at market prices.
Power prices will be allowed to fluctuate within 20 per cent of the base price, which is set by the government, up from the previous limits of a 10 per cent increase and 15 decrease during peak and off-peak demand hours, respectively.
On Tuesday, The NDRC said it would start intervening in the coal market to cap prices for thermal coal and ensure sufficient supply for power generation.
Since the announcement, Zhejiang and Guangdong have been the only local governments to change prices, but other provinces – under pressure from power shortages – are planning to raise prices or had previously begun to do so.
From this week, peak-demand hours will increase from two to four hours a day in Zhejiang, with seasonal adjustments to six hours in winter and summer. Each kilowatt of electricity will cost 5.6 per cent more during peak-demand and decrease by 6.38 per cent in off-peak hours. However, the changes will impact only large-scale industrial consumers.
On Wednesday, Zhejiang's energy bureau said it planned to reduce power rationing as its supply capacity has improved slightly, according to an alert from coal analyst SXCoal. More than half of
China's provincial-level jurisdictions
still face power rationing.
In a notice late September, the local government said electricity supply was tight due to less imported power and strained supply of coal and natural gas.
Zhejiang authorities are also consulting the public about penalties for businesses that exceed their electricity quota.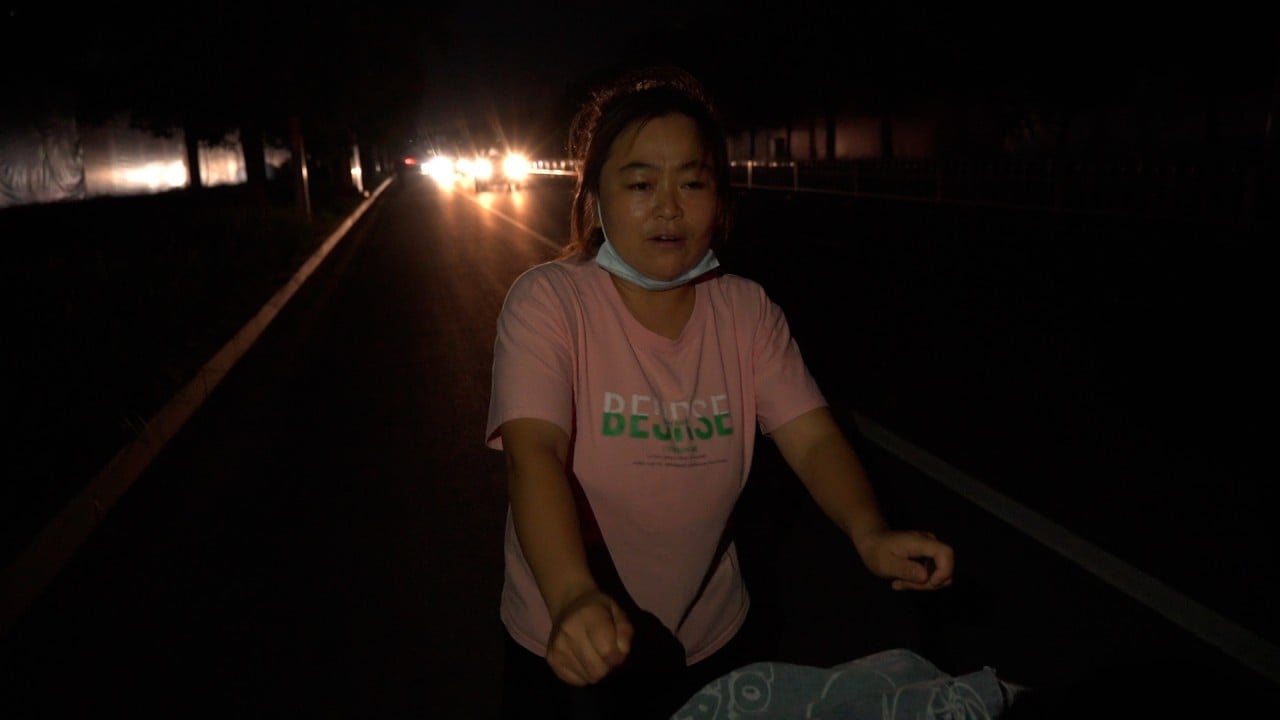 03:30
Life with no power: Why some major cities in China are having to ration electricity
Life with no power: Why some major cities in China are having to ration electricity
Before the NDRC announcement, Guizhou, Guangxi, and Anhui had already lifted electricity prices for industrial and commercial users.
Guizhou, a province in China's southwest, increased its electricity price during peak-demand hours by 50 per cent on October 1 after imposing power rationing in September. The price hike will affect commercial and industrial users and is expected to last for two years.
Guangxi in southern China increased electricity prices for commercial and industrial users as part of a trial that began in June. The peak-demand price has been hiked by 21 per cent until the end of next year.
In late September, local media reported that air conditioning was banned in all offices in the city of Luocheng in Guangxi, where temperatures reached as high as 34 degrees Celsius.
Anhui province first announced plans to raise electricity prices in August, before introducing more seasonal price hikes soon after the NDRC announcement, including an increase in power prices by 0.072 yuan per kilowatt-hour during summer and winter from December.
Hunan, Shanghai, Shandong, Ningxia, Sichuan and Inner Mongolia have also said they will allow for price fluctuations. Many of these were made before the NDRC policy change, with the earliest in July. Henan and Yunnan are investigating the impact of price rises in November and January, respectively.
In early September, Shanghai released a statement removing caps on electricity prices. Later that month, Hunan and Shandong freed up their electricity pricing mechanism to allow for fluctuations within the nationally mandated limit. For Hunan, increases will only be applied once coal prices reach beyond 1,300 yuan (US$203) per tonne.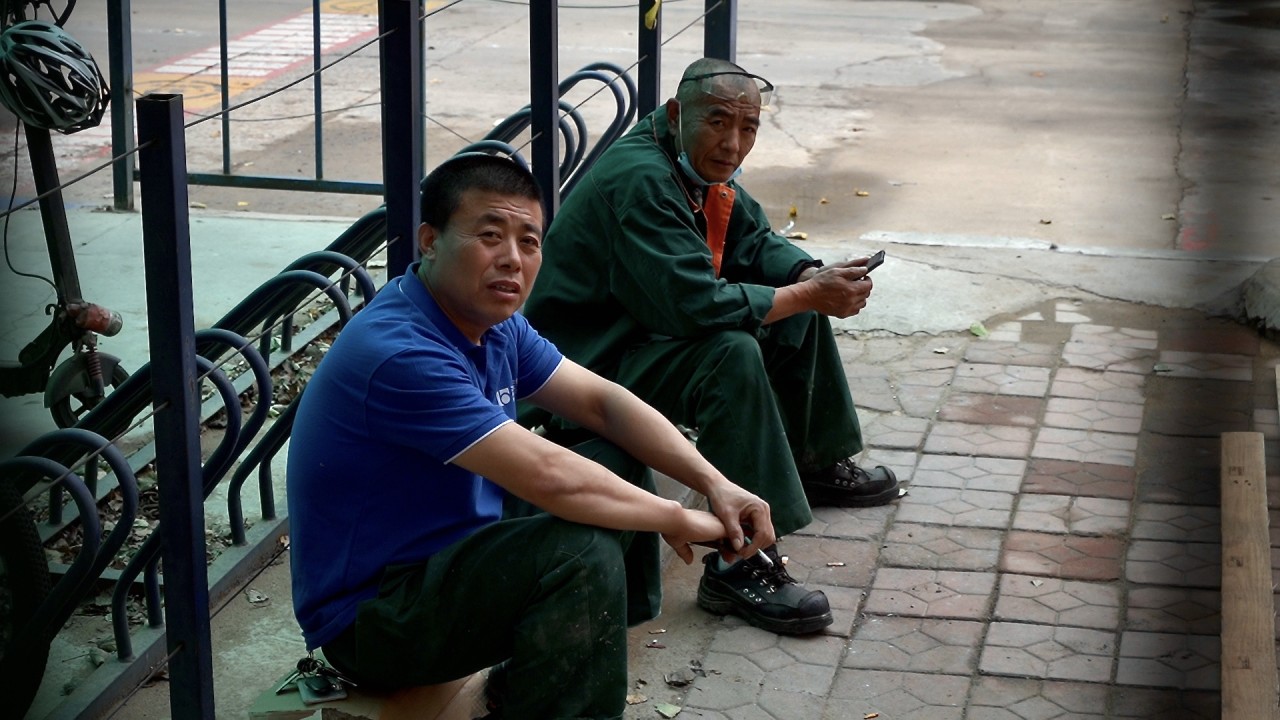 04:01
Chinese manufacturing thrown into disarray as country's electricity crisis rolls on
Chinese manufacturing thrown into disarray as country's electricity crisis rolls on
Penny Chen, a senior director at financial data provider Fitch Ratings, said following the provincial adjustments she had seen spot trading prices in some regions reaching the 20 per cent limit stipulated by the NDRC.
"However, the spot trading volume is small compared to total market trading volume, but given the policy change and high coal price, we do expect a much higher market trading price for next year as power generation companies have started their annual market sales negotiation with downstream customers now," she said.
"We also expect the realised power tariff to be even higher, as generation companies will gradually incorporate peak trough tariff mechanism in the wholesale price. The peak hour retail tariff can be much higher."
Overall, Fitch said the hike in prices for commercial and industrial users will moderate power usage in China, as it will incentivise users to "better manage their energy efficiency, especially when the market is in short supply".