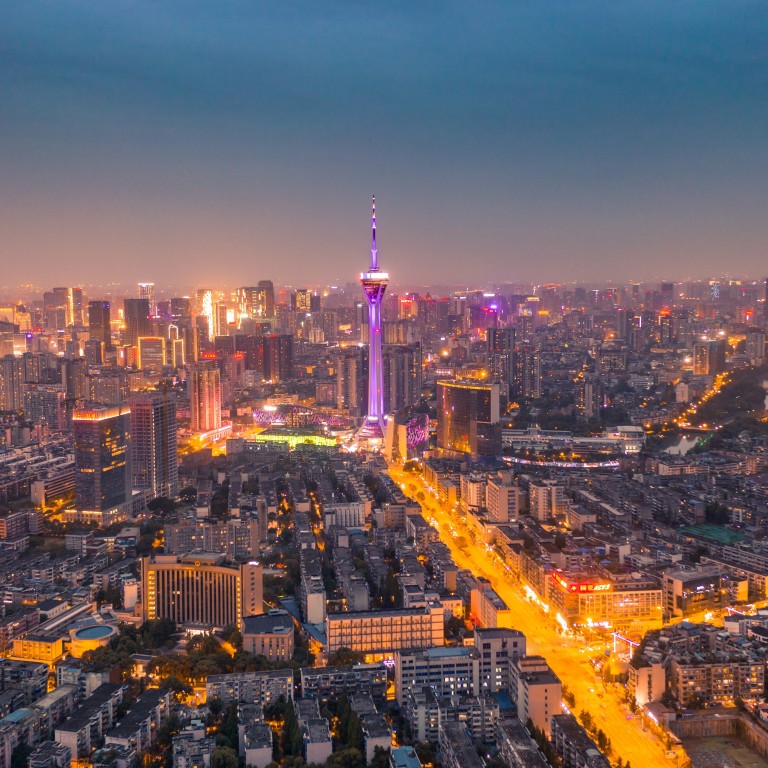 China's Chengdu-Chongqing master plan crucial to 'accelerating growth' in nation's underdeveloped west
Beijing has released a master plan for the Chengdu-Chongqing economic circle to boost development in China's west
Analysts say it could create a world-class manufacturing cluster in industries including car manufacturing, IT and electronics
China's development master plan for the Chengdu-Chongqing economic circle will accelerate growth in the country's west and has the potential to create world-class industries in areas ranging from electronics to car manufacturing, analysts say.
Beijing released its ambitious economic blueprint for the twin-city project linking
Chengdu
and Chongqing earlier this week, and said on Thursday the city cluster in Sichuan province would become "an important economic centre", as well as a gateway to emerging markets in the west and south.
"It's a vital strategy to coordinate regional development, facilitate the
dual-circulation strategy
, and help form an important growth driver in the western region," China's State Council said on Thursday.
"It will be positioned as a strategic highland to herald the opening of inland provinces and participate in international competition."
Chen Qi, a macro analyst with Chengdu-based Chuancai Securities, said establishment of a world-class manufacturing cluster will boost local industries, including information technology, car manufacturing and electronics.
"It will help accelerate the growth of western regions, and marks a roll-out of economic stabilisation measures," he wrote in a research note.
The government hopes the project will tackle infrastructure shortages that have created an "obvious bottleneck" in western regions and level development with prosperous coastal provinces in the east.
In the development plan, the government also highlighted the importance of completing the one-hour long intercity rail system and expediting the rail link to Tibet, a key infrastructure priority for the central government over the next five years. Construction of at least six airports, including a second in Chongqing, is also being considered.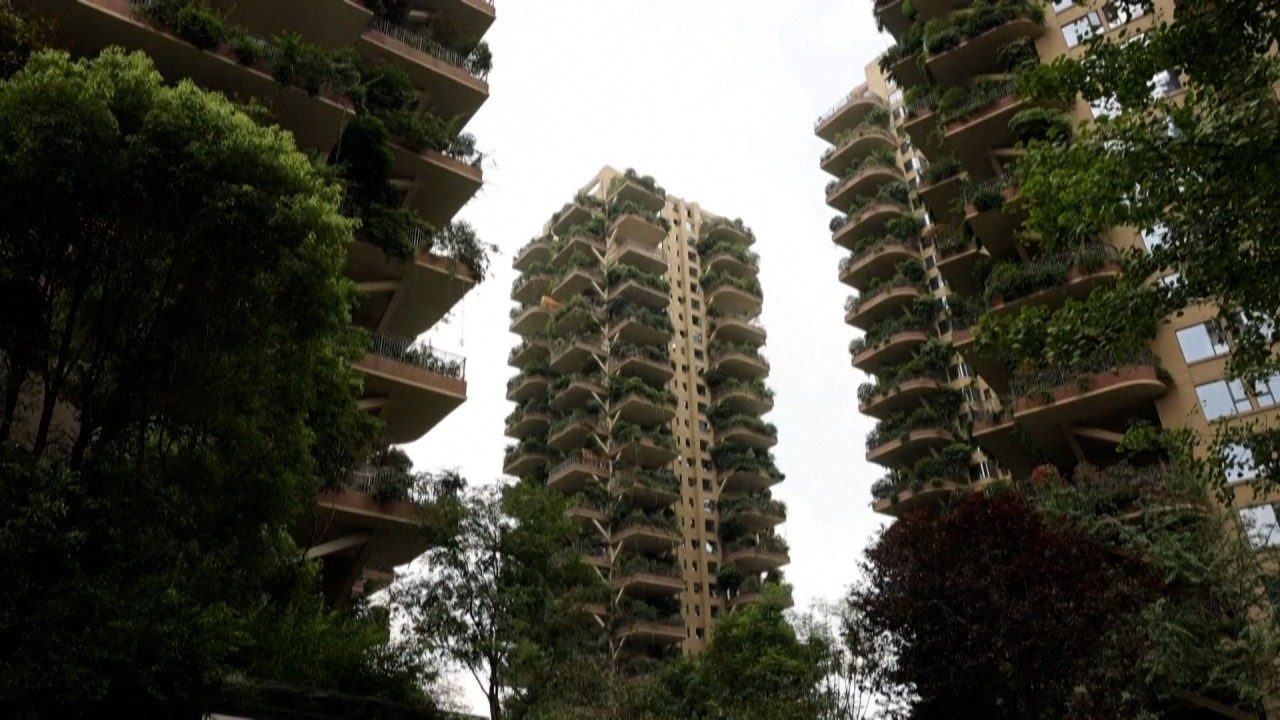 02:26
China's 'vertical forest' residential complex offers urban green living
China's 'vertical forest' residential complex offers urban green living
Wu Qi, head of the Wuxi Institute of Digital Economy, said the plan clearly showed Beijing's desire to narrow the development gap between China's east and west, and also within the western region.
"The two metropolitan cities must cooperate more to promote development of neighbouring small and medium-sized cities," he said on Friday. "There is still huge room for an intercity transport system."
Shen Jianguang, chief economist at JD Technology, said data showed there was already strong consumption and investment in the region's digital sector.
"The plan will boost such investments and drive up demand for infrastructure construction," he said. "The region has big development potential."
The world's second largest economy has pinned its hopes on city clusters to drive future economic growth. They include the
Greater Bay Area
that comprises Hong Kong, Macau and Guangdong province; the
Yangtze River Delta
centred around Shanghai; and the Beijing-Tianjin-Hebei region.
Authorities are also confident the Chengdu-Chongqing economic belt – which has a bigger population than Germany and a similar-sized economy to the Netherlands – will help boost China's consumer market and technological innovation.
Known as the "fourth pole" of China's economic growth, the twin-city project, which was announced in 2019, will also help the government boost economic self-reliance under its "dual circulation policy".
Chengdu and Chongqing account for 4.2 per cent of national economic size and 3.8 per cent of the population, according to South China Morning Post calculations based on official data for the first half of the year.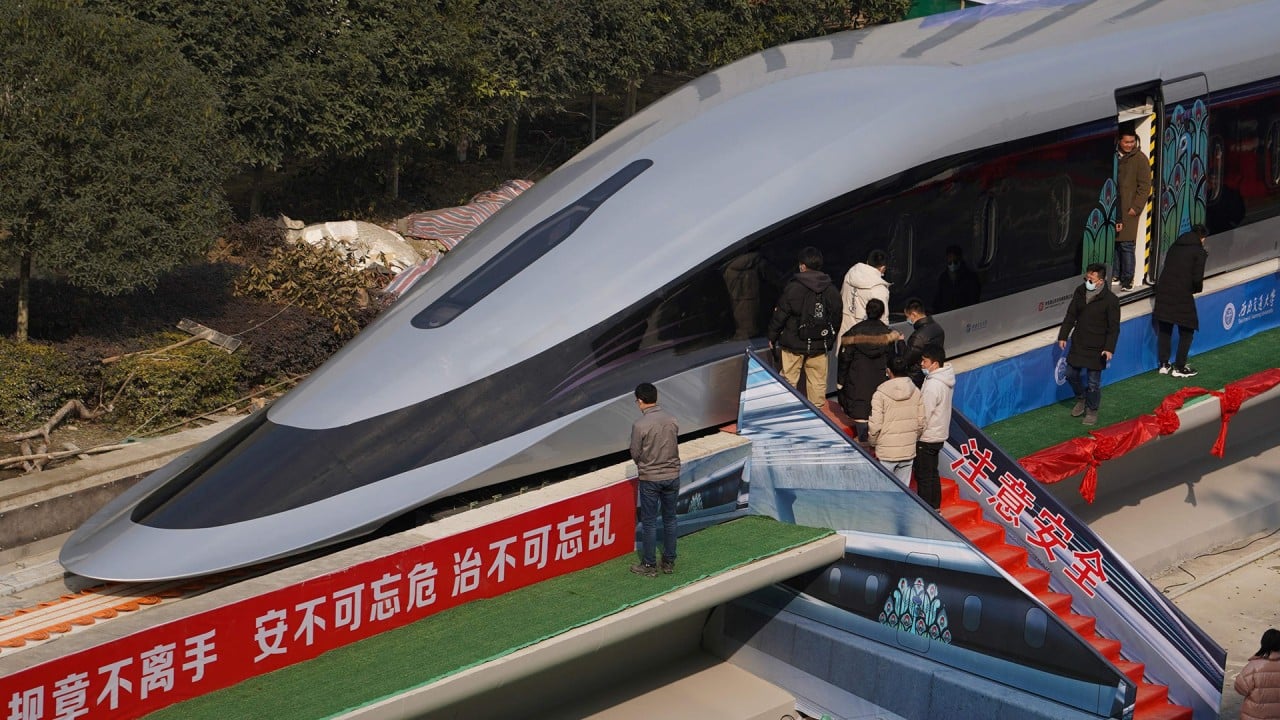 01:38
China unveils state-of-the-art maglev train prototype designed to travel at 620km/h
China unveils state-of-the-art maglev train prototype designed to travel at 620km/h
The economic circle, which also takes in Sichuan cities such as the technology hub of Mianyang, covers 6.9 per cent of China's population and 6.3 per cent of gross domestic product (GDP) using data from 2019, before the coronavirus pandemic.
China's western region has performed well in its post-coronavirus recovery. Chengdu, China's seventh largest city economy with a population of 20.9 million, saw its GDP rise 13.1 per cent from a year earlier to 960 billion yuan (US$150 billion) in the first six months of this year.
Chongqing municipality, with a population of 32 million, ranks No 5 and recorded GDP growth of 12.8 per cent year on year to 1.29 trillion yuan over the same period.
National growth slowed to 4.9 per cent in the third quarter from 7.9 per cent a quarter earlier, as fixed asset investment growth continued to fall amid local government financing restraints and property curbs.
This article appeared in the South China Morning Post print edition as: Twin-city project seen as crucial to developing west