China takes aim at US and its allies over 'unreasonable' claims at WTO trade review
Wang Shouwen, China's vice-minister for commerce, says many of the complaints made at the regular policy review were beyond the WTO's remit
Wang said otherwise the review was 'successful' and had provided Beijing an opportunity to explain new trade policies and clear up any doubts
China has lashed out at the United States and its allies over their assessment of the country's trade policies at a recent World Trade Organization (WTO) periodic review, describing them as "unreasonable" and "improper".
Wang Shouwen, China's vice-minister for commerce, said many of the complaints and demands raised by Western nations during the
trade policy review on China
last week, including in fields such as intellectual property rights and market access, were not within the scope of the forum or trade overseen by the WTO.
Much of the criticism should not be taken as fair assessment but a "wish list" for China, said Wang, who is also the country's deputy international trade representative, at a press conference on Thursday.
"It is unfair, unreasonable and unacceptable to make China fulfil obligations beyond the WTO under the remit of the WTO," Wang said.
However, he said Beijing would take seriously all concerns that fall within WTO boundaries to meet its obligations as a member.
The US, European Union, Japan, Britain, Australia and Canada all criticised China's practices at the eighth review of the nation's trade policies, saying it had conducted "unfair trade practices" and inflicted "economic coercion".
The tone at the meeting was far sharper than the last review in 2018, showing how far the political mood between China and key Western trading partners has soured in recent years and how it threatens to weigh on the effectiveness of the WTO, whose fate hangs in the balance.
China received a record 2,562 questions from 39 member states this year, up 16 per cent from 2018.
The tri-annual review of China's trade policy this year coincided with the twentieth anniversary of China's entry into the WTO. Since then, criticism of Beijing's ability to fulfil its commitments as a member have mounted, especially that it has been unfairly enjoying preferential status as a developing economy.
Wang said the review was "successful" and had provided Beijing an opportunity to explain new trade policies and clear up any doubts surrounding them.
"Although it was a routine review, it was very rich in content, achieved very important results and the desired goal," he said.
He said China had met all its WTO obligations and the world's second largest economy remained a developing country, as "the problem of unbalanced and inadequate development" is still prominent and fixing it was a heavy task.
Wang also hit back at criticism Beijing had failed to fulfil its promises of opening the economy and reforming protections for state-owned enterprises (SOEs).
"China also hopes that some bans and restrictions can be lifted, but this will need WTO negotiations or bilateral agreements," he said, citing previous investment treaty talks with Washington and the
China-EU investment deal
that has stalled.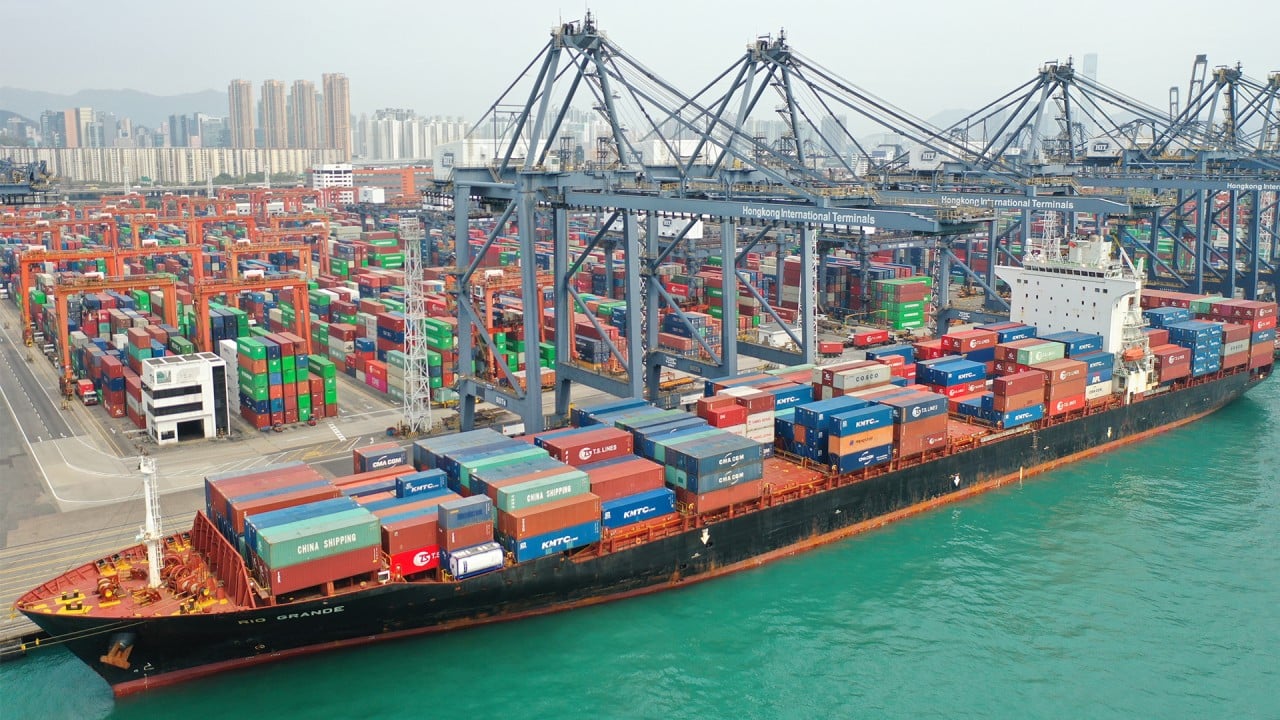 09:20
Trade 'only one part of the battle' in China-Australia dispute, says legal expert Bryan Mercurio
Trade 'only one part of the battle' in China-Australia dispute, says legal expert Bryan Mercurio
"We understand the desire of some countries that China should further relax investment access, but it is unreasonable, unfair and unacceptable to criticise China for this issue, saying China has not complied with the WTO regulations.
"We are willing to further expand the access opportunities for foreign investment through independent means, and we are also willing to negotiate investment issues through bilateral investment agreements, free trade agreements, or at the WTO."
Chinese SOEs had rights as market entities to operate independently in accordance with constitutional provisions, Wang said, adding they were "fairly taking part in market competition without enjoying special treatment".
Wang criticised WTO agricultural rules that allowed developed members to subsidise their sugar up to 60 per cent of the market price and up to 280 per cent for cotton, which "heavily distorted the international agricultural trade", but developing members can only subsidise 10 per cent of the output value.
"The subsidy rules for agriculture are grossly unfair, unbalanced and unreasonable," Yan Dong, head of the commerce ministry's WTO affairs department, said at the press conference
China wants to negotiate agricultural and industrial subsidies at the same time to ensure fair competition in both areas, he said.
The country would also like to discuss stricter regulation of anti-subsidies and anti-dumping measures so their abuse stops, and it advocates resuming non-actionable subsidies to leave policy space for members to deal with the Covid-19 pandemic and
climate change
.
Wang said China has eliminated overcapacity in the steel and aluminium sectors.
"We are highly vigilant about whether overcapacity will occur [again] in the future and are committed to establishing a long-term mechanism to resolve overcapacity through market-oriented and law-based means.