How China's property crackdown is being felt in a remote city steeped in Communist Party lore
Beijing's push to reduce excessive borrowing in the property sector and tame house prices is hurting regional finances
The policy tightening could be related to the current political cycle ahead of the 20th Party Congress, some analysts say
Though situated in China's remote, mountainous and relatively underdeveloped southwestern Guizhou province, the city of Zunyi is not an obscure name for Chinese.
The city is engraved in Communist Party history as the location where Mao Zedong was elected leader during the Long March in 1935. It is also the home of Mao-tai, China's national liquor.
From July to September this year, 39 parcels of residential land auctioned in Zunyi went unsold, the most among all prefecture-level cities in China. The value of local government residential land sales was only 900 million yuan (US$140.6 million) over the same period, down 91 per cent compared to a year earlier – also the biggest shrinkage among prefecture-level cities, according to data from Guangfa Securities.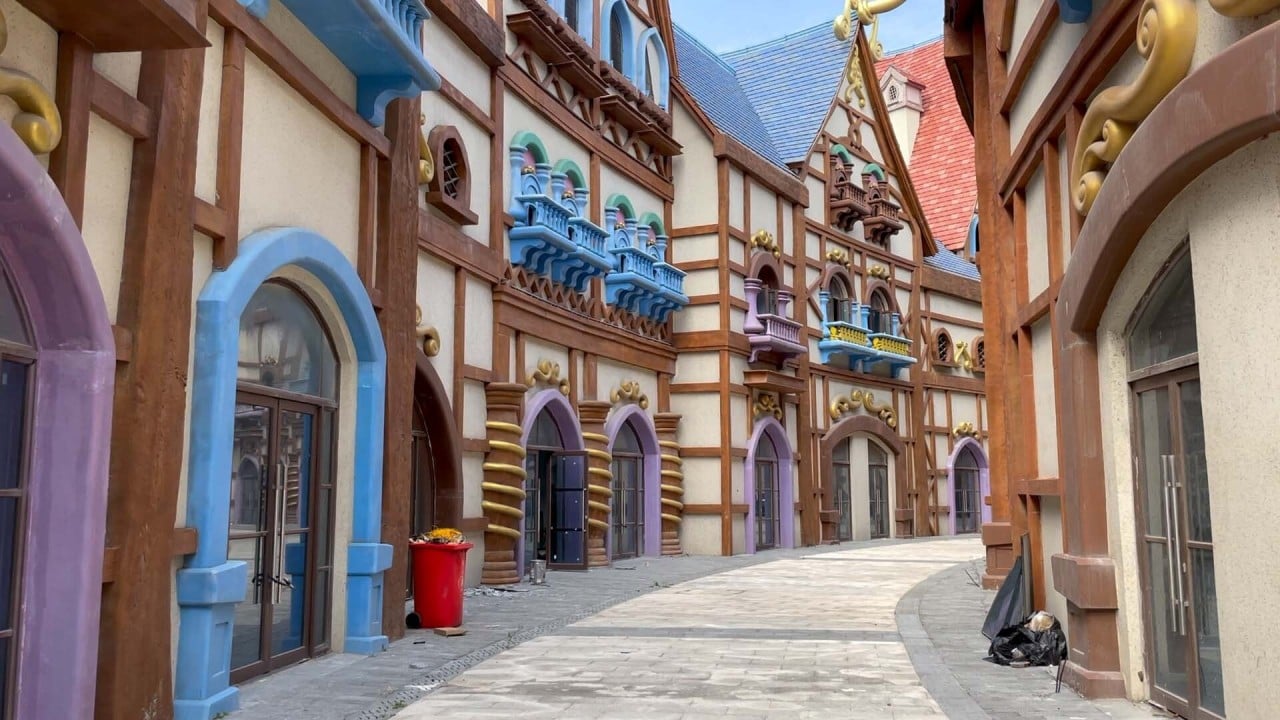 02:35
The Evergrande theme park left derelict in China's Jiangsu province
The Evergrande theme park left derelict in China's Jiangsu province
The figures are a marked contrast from the ambitious budget the city made early this year, which banked on revenue generated from land sales to be 27 billion yuan in 2021. In the first five months, one third of that target – 9 billion yuan – had been achieved, according to a June fiscal report by the Zunyi government.
The sluggish land sales, which are expected to last for the rest of the year, are leaving a hole in the city government's balance sheet. But Zunyi is not alone.
With China in the middle of its most serious regulatory tightening on the property sector since the housing market was liberalised in 1998, regional finances are being squeezed as cash-strapped developers – whose ability to borrow has been limited since summer last year –
refrain from buying more land
.
The property crackdown has been magnified by the debt crisis roiling
China Evergrande Group
, the country's largest property developer.
Since September, some 65.5 per cent of land auctioned across the country has not been sold, the highest percentage since 2008, according to a report by Kaiyuan Securities.
In the third quarter of this year, national revenue from residential land sales declined 37 per cent year-on-year, according to Guangfa Securities.
For local authorities, land sales are their most important source of income, contributing 44 per cent of self-raised fiscal revenue among all local governments last year, based on calculations from Ministry of Finance data. Total revenue from land sales soared sixfold in the past decade to a record 8.4 trillion yuan last year.
With few signs of policy loosening, growth in income from land sales is likely to slow this year and contract in 2022, said Amanda Du, an analyst from Moody's, in a report last month.
"The shortfall in RLG [regional and local governments] financing will also constrain funding for infrastructure which will weigh on economic growth, intensify the policy dilemma between supporting growth and deleveraging, and could feedback into still weaker property market activity," Du said.
The situation is dire in smaller and less developed cities, such as Zunyi, where the land market has cooled much more swiftly.
In September, the proportion of land unsold in auctions reached 86.4 per cent and 55.1 per cent in second and third-tier cities respectively, compared with 27 per cent in first-tier cities, data from Kaiyuan Securities showed.
Property development in most of those smaller cities have been primarily driven by politics, rather than true demand, said Su Fubing, a professor of political science at Vassar College in New York.
The most visual consequence is
China's "ghosts cities"
– urban centres with dense high rises but few people living in them – that have failed to attract sufficient populations.
"We only find out who is swimming naked when the tide goes out. Over-relying on property development is a 'suicidal' development model for cities with poor conditions," Su said. "First-tier cities may be able to hang in there, but third and fourth-tier cities must be the hardest hit.
"Local governments are also under lots of pressure, as they don't have better ways to get income, so it's like quenching a thirst with poison.
"On the other hand, local officials are benefiting from [land sales] because rapid property development can be seen as their political achievement and they can also get grey income from it by doling out lucrative pet projects to their cronies," he added, referring to illegitimate income collected by officials in power.
With land sales worsening, local governments with a heavy reliance on revenue from them and a high debt burden are the most vulnerable.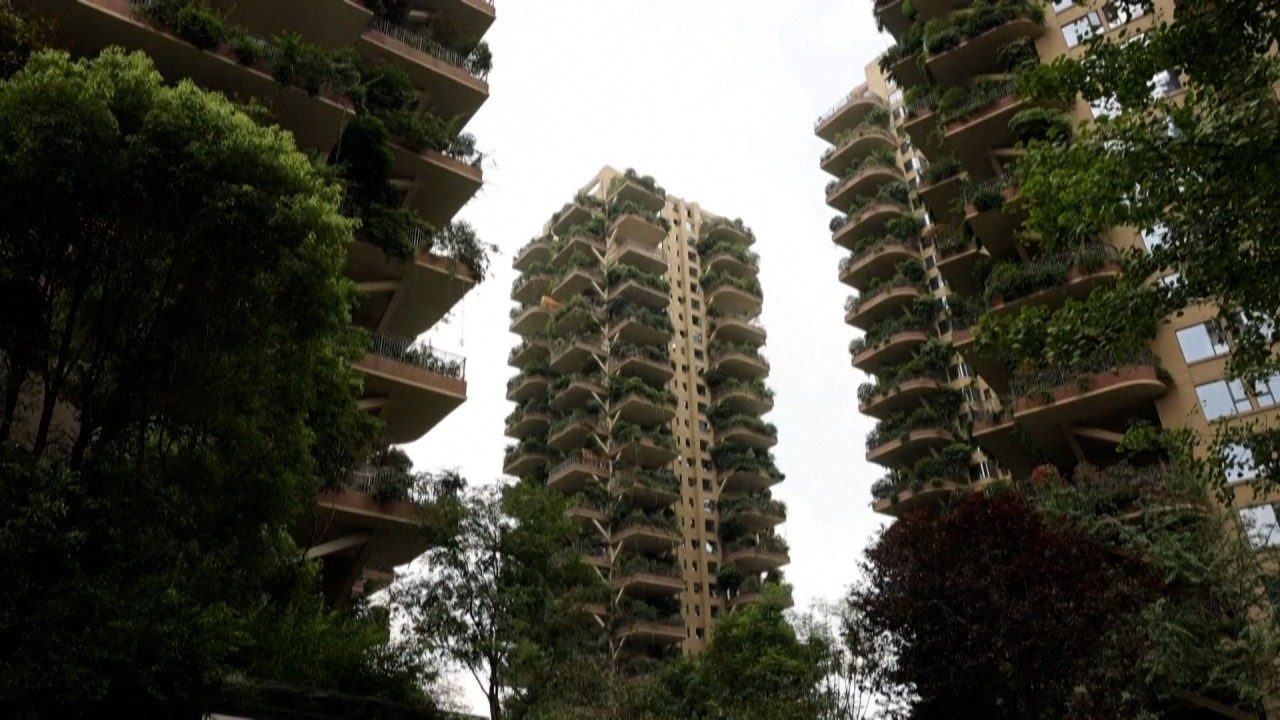 02:26
China's 'vertical forest' residential complex offers urban green living
China's 'vertical forest' residential complex offers urban green living
"We believe regions … such as Guizhou, will face fiscal pressure in a property market slowdown as the weakening of land sales revenue will weigh more on their ability to address their funding gap and pay debt obligations," Du said.
Local governments also have limited capacity to quickly plug the gap with other sources of income, experts say.
Meanwhile, direct transfers from the central government to local authorities, which are used to replenish basic expenditure on costs such as civil servant salaries, have been predetermined for the financial year and are unlikely to change, Su said.
And although Beijing's much-heralded
property taxes
, which will be introduced for unspecified regions over the next five years, could make up for a loss in land sales revenue, it will not be achieved in a short time, experts said.
"It is not easy and time is needed to establish a new system – the taxes cannot be imposed overnight," said Su, adding cost cutting for unnecessary expenses such as infrastructure investment could be a more pragmatic option.
On the other hand, deteriorating regional finances can be a signal for pump priming in the property sector based on previous experiences, according to analysts.
Zhao Wei, chief economist at Kaiyuan Securities, said some second and third-tier cities in northeastern, central and western China, as well as Shandong province, have adopted policies to boost home buying where there has been a sharp decline in land sales.
But regulatory tightening is still the main theme across the country, Zhao said in a note on Tuesday.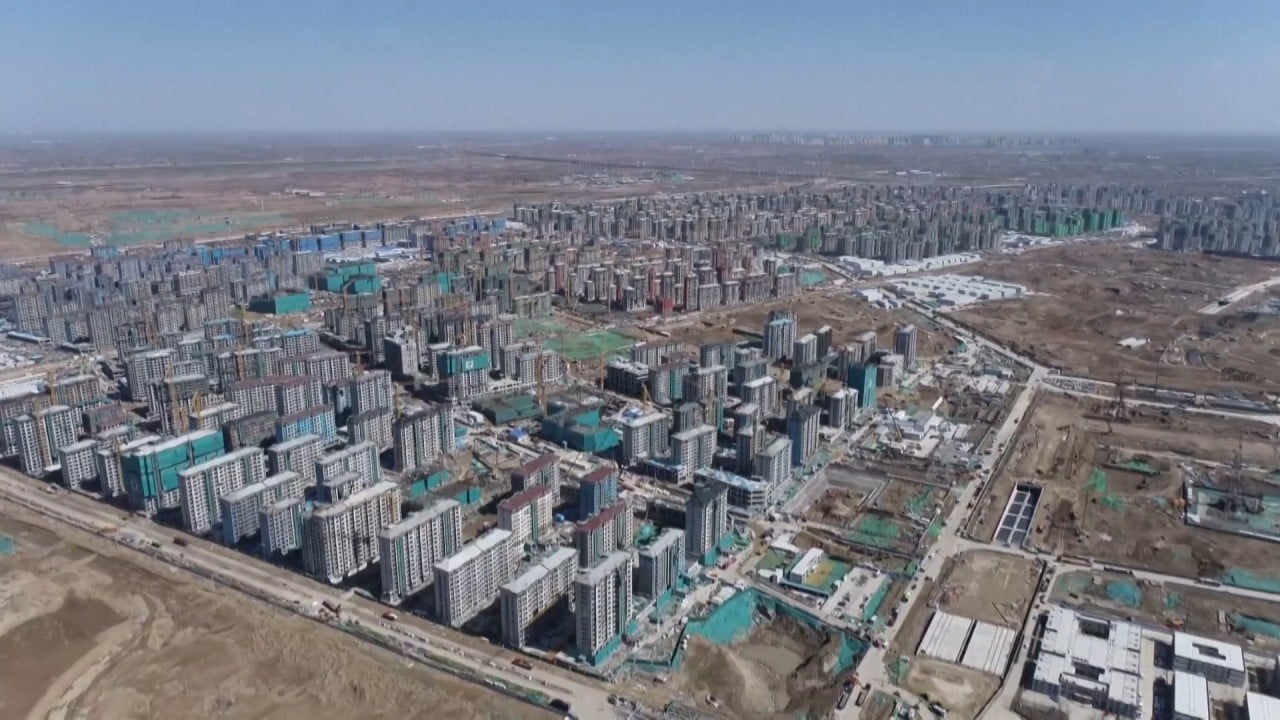 02:00
Construction in full swing to build China's 'city of the future', Xiongan
Construction in full swing to build China's 'city of the future', Xiongan
"Since 2021, fine-tuning of policies by each city … has been mostly tightening up, only few cities have relaxed policies," he said.
Beijing's rigorous policy tightening could be related to the current political cycle, said Su.
"Previously, as soon as local governments started groaning, the central government would prime the pump," he said.
"Now everything is to prepare for the
20th Party Congress
. Xi may want to create an atmosphere of 'everyone has a room to live in', or the total elimination of poverty, based on the notion of 'common prosperity'.
"But the problem is whether the country's economy can survive once house prices are brought down. If the property market collapses, there would be problems with employment, and society might no longer be so stable."