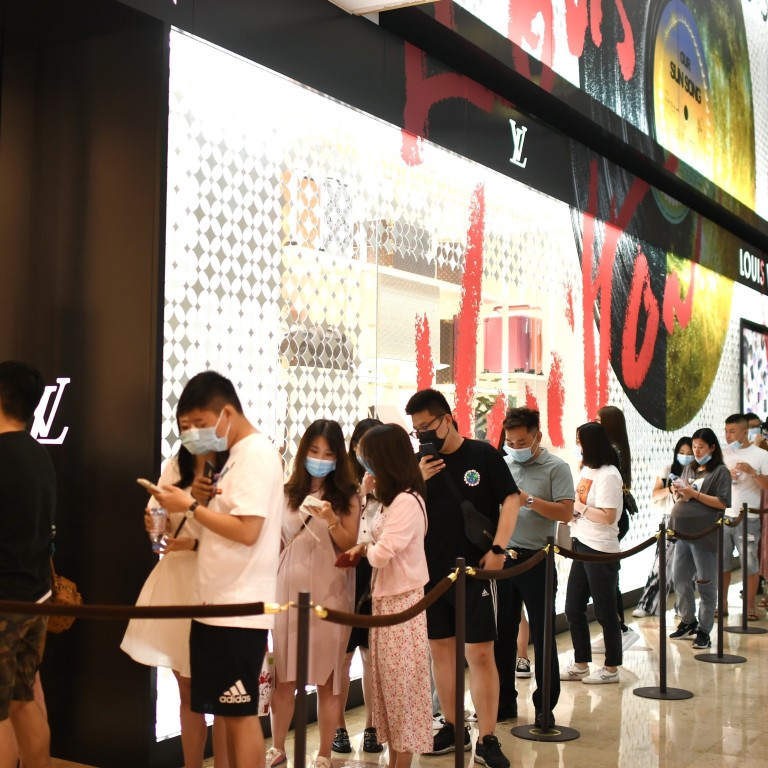 Explainer

|
China's luxury goods market: how big is it, and what impact has the coronavirus pandemic had?
China accounts for more than a third of the global luxury goods market and its share is forecast to grow as more households earn upper-middle class incomes
While retail spending during the pandemic has been sluggish, many Chinese have looked to luxury shopping as an alternative to experiences like holidays
China is a key driver of global sales of luxury goods, from expensive jewellery to private jets.
While the global market for high-end products has taken a hit during the coronavirus pandemic, mainland China's share of that pie has increased. Here's a snapshot of the country's appetite for the finer things in life.
How big is China's luxury goods market?
China's share of the
global luxury goods market
was about 32 per cent in 2020, but in five years it is set to surpass the United States to become the world's largest, while commanding more than a third of sales in the Asia-Pacific, according to Euromonitor International.
The total value of China's personal luxury goods market – which excludes services and experiences – was valued at 44 billion euros (US$50.9 billion) in 2019, according to Statista, a market and consumer data platform.
Chinese tourists are also big spenders on high-end products while abroad, accounting for between 17 and 20 per cent of all global luxury sales in 2019, the Financial Times reported in October.
Shopping destinations across Europe and the US have been severely affected by the loss of big-spending Chinese customers during the Covid-19 pandemic.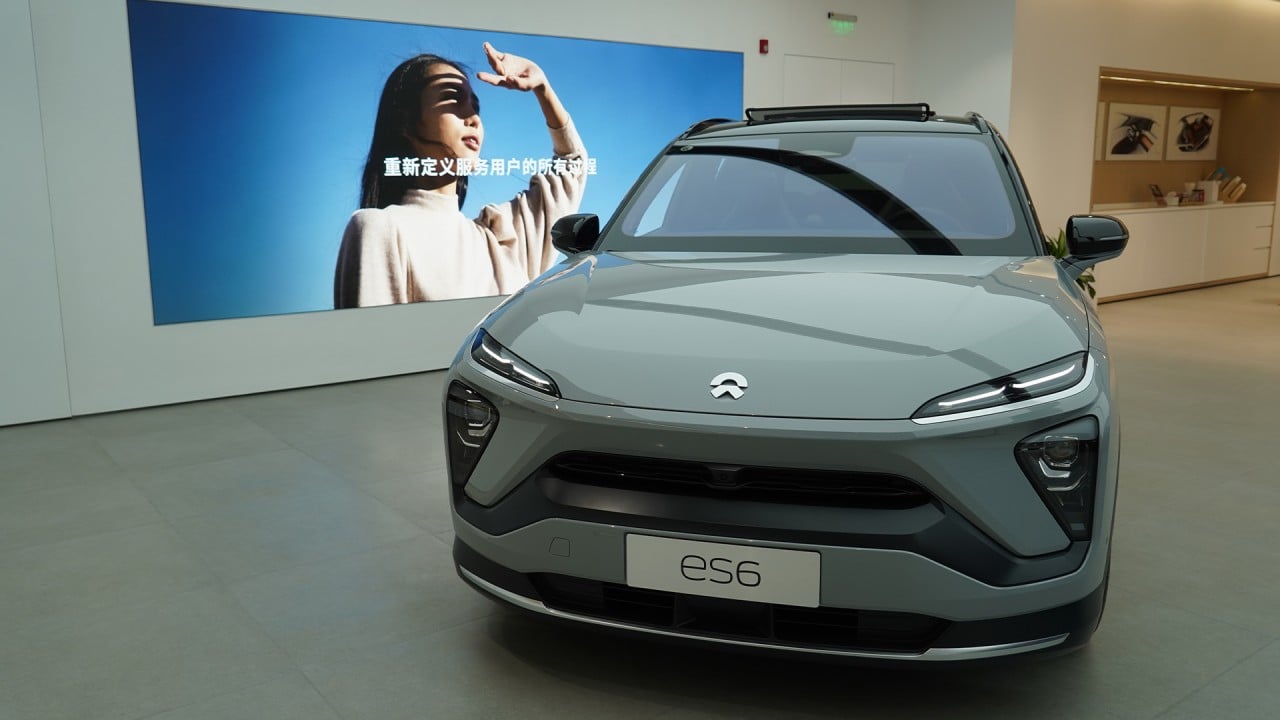 02:52
Luxury shopping centres open new battleground for China's electric car makers
Luxury shopping centres open new battleground for China's electric car makers
Why are Chinese consumers spending more on luxury goods?
Because more Chinese have money to spend. Average incomes increased almost threefold from 37,000 yuan (US$5,778) per annum in 2010 to just under 100,000 yuan in 2020, according to the National Bureau of Statistics.
A quarter of China's population belonged to the global middle class in 2018, a drastic increase from less than 1 per cent in 2002, data from the IZA Institute of Labor Economics shows.
The number of Chinese households earning upper-middle class incomes of between 106,000 yuan to 229,000 yuan or above is expected to grow by 68 per cent between 2020 and 2030, the McKinsey Global Institute estimates.
These households have disposable income for savings and additional consumption, such as holiday travel, eating at expensive restaurants, and buying luxuries and non-essential goods.
Moreover, digitalisation of luxury spending has made shopping more accessible than ever. Many brands have partnered with e-commerce platforms to attract a younger audience. As of this year, more than 150 global luxury brands have opened flagship stores on Chinese e-commerce platform Tmall, which is operated in China by Alibaba, the owner of the South China Morning Post.
How has the pandemic affected China's luxury market?
Last year, Bain & Co estimated China's luxury goods market was likely to grow by 48 per cent for the full year and reach a valuation of close to 346 billion yuan.
"A decrease in global travel prompted Chinese consumers to make their luxury purchases nationally rather than in international bargain hubs," the American consultancy said in a report released in December last year.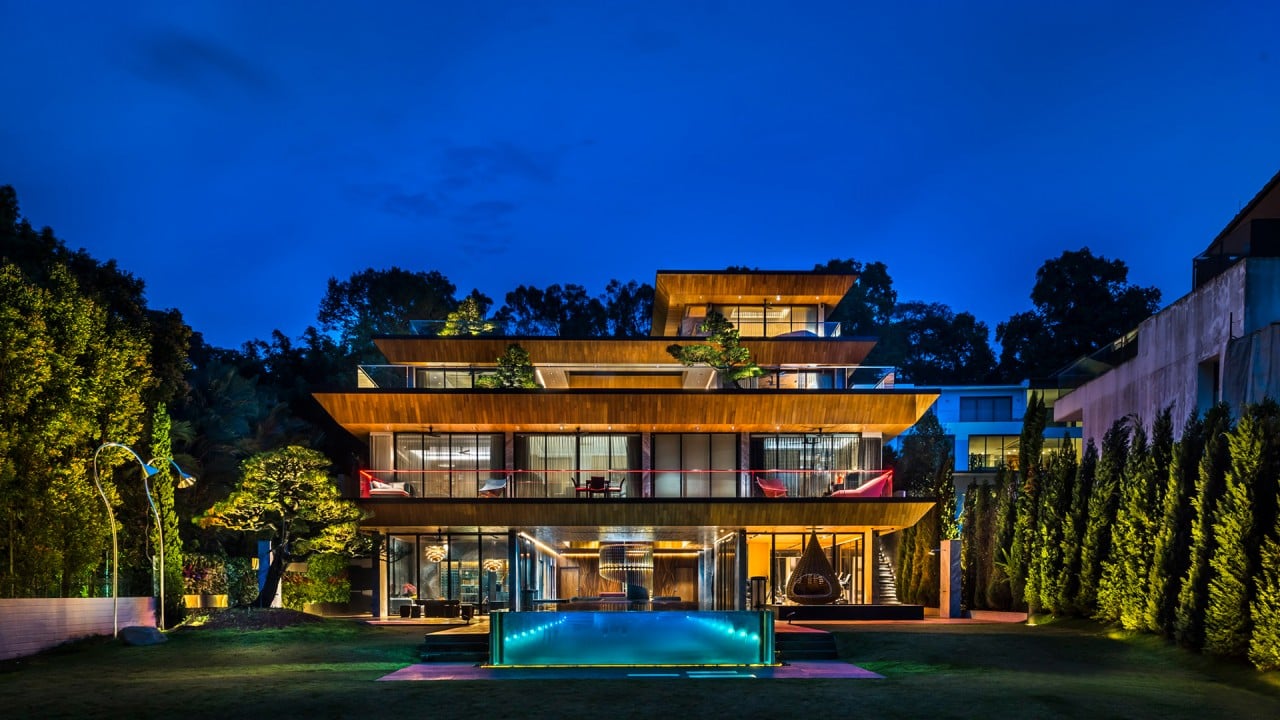 05:05
Inside Sheng Siong supermarket billionaire Lim Hock Leng's home in Singapore
Inside Sheng Siong supermarket billionaire Lim Hock Leng's home in Singapore
Does the government support luxury spending?
The Chinese leadership has set a new goal of "common prosperity" to equalise wealth across society. The policy is aimed at addressing concerns about inequality between rural and urban areas, which could threaten social stability.
However, "common prosperity" appears to have had minimal impact on the luxury goods market.
Jean Jacques Guiony, chief financial officer at French conglomerate LVMH – which owns brands such as Celine, Givenchy and Christian Dior – told the Financial Times "there is nothing alarming so far" about the policy, given most Chinese customers were upper middle class rather than billionaires.
Moreover,
five prominent consumer cities
– Beijing, Shanghai, Guangzhou, Tianjin and Chongqing – are determined to attract more international brands by expanding duty-free shopping through exempting more goods from tax and increasing personal shopping quotas.
Boosting consumer spending is also part of Beijing's
"dual circulation" strategy
, which shifts focus to the domestic market, or internal circulation, as the international trade environment becomes less supportive.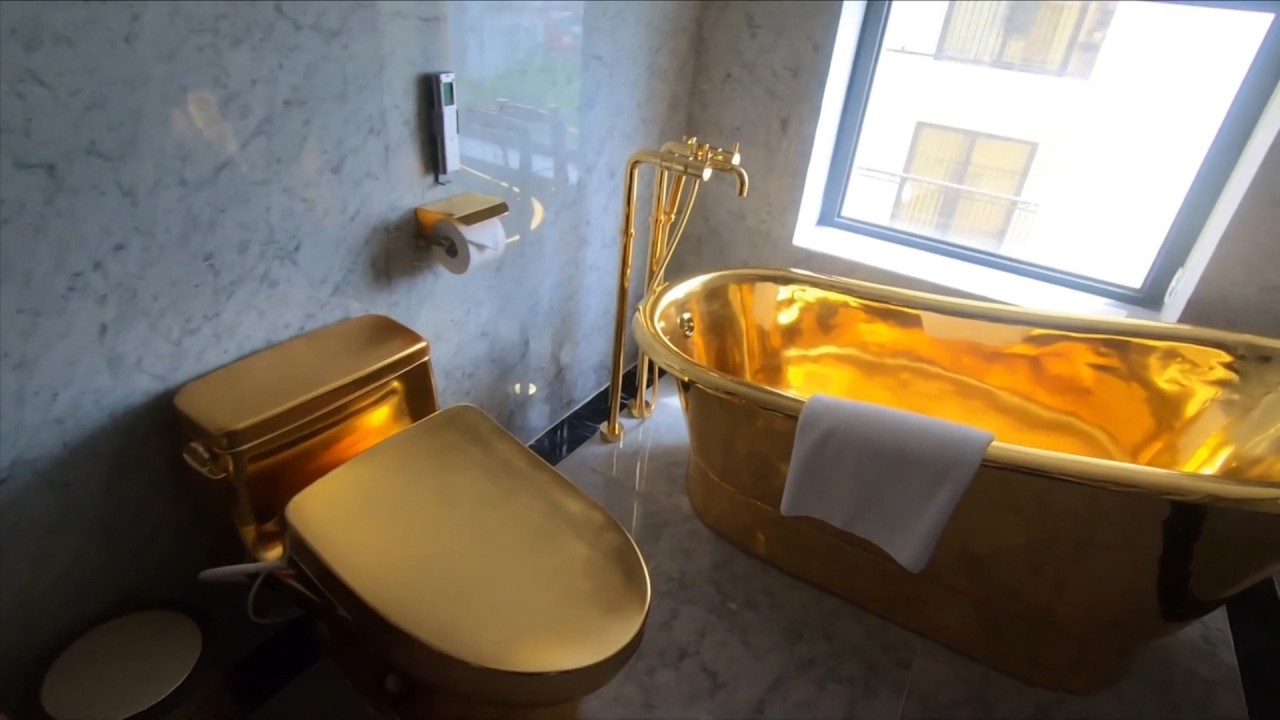 01:50
Vietnam boasts 'world's first gold-plated' hotel
Vietnam boasts 'world's first gold-plated' hotel
How are Chinese consumers' tastes changing?
Demand for domestic brands is growing among Chinese consumers. A recent survey published by state newspaper China Youth Daily found 96 per cent of people are interested in buying 'China-chic' products – a style that draws inspiration from the country's culture and history.
Many of them are from a younger generation – 32.4 per cent were born in the 1990s and 22.1 per cent in the 2000s.
Domestic brands such as Anta, Li Ning and Bosideng have quickly gained popularity on the back of the trend in conscious and patriotic consumption.
And to cater to an increasingly sophisticated audience, international fashion houses such as Gucci and Balenciaga have created localised products for the Chinese market – often featuring classic Chinese symbols, phrases and images.
While big brands' localisation strategies aim to take into consideration buying habits and cultural differences, there have been occasional missteps.
Nike, for example, made a special edition of its Air Force 1 trainers with the Chinese characters "Fa" and "Fu" sewn at the back. When read separately, they meant wealth and fortune, but when placed together, the phrase translates to "getting fat".