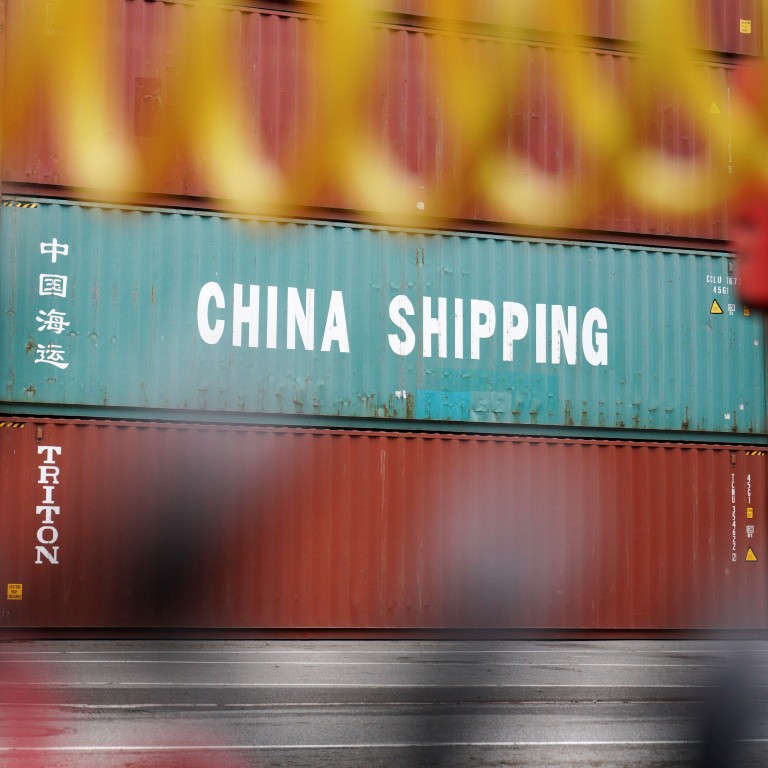 China trade: export growth above expectations in October but 'Covid-19 cases and chip shortages loom'
The country's exports grew by 27.1 per cent in the month compared with a year earlier, down from 28.1 per cent growth in September
Economic indicators likely to drift lower in the last quarter of the year, analysts say
Trade growth in China has proved resilient, with exports rising more than expected in October, according to data released on Sunday.
But downside risks were rising amid a resurgence in Covid-19 cases and computer chip shortages, analysts said.
China's exports grew by 27.1 per cent in October from a year earlier to US$300.2 billion – compared with the
28.1 per cent growth seen in September.
The result was above the median result of a survey of analysts conducted by Bloomberg, which had forecast 22.7 per cent growth.
Imports rose by 20.6 per cent in October from a year earlier to US$215.68 billion – up from the 17.6 per cent growth in September, according to data from China's General Administration of Customs.
This was below the result of the Bloomberg survey, which had forecast 26.6 per cent growth.
China's total trade surplus stood at US$84.54 billion in October, compared with a revised US$66.76 billion in September.
Momentum in the world's second-biggest economy has weakened in recent months, with power cuts adding further pressure to the manufacturing sector.
Expansion of China's sprawling manufacturing sector has also slowed steadily this year, with output in September growing at its lowest pace since March 2020 due to environmental curbs, power rationing and higher raw material prices.
In line with the softer headline official
manufacturing purchasing manager's index,
a subindex for production slipped to 48.4 in October from 49.5 in September, while a subindex for new orders also contracted for a third month, coming in at 48.8.
Despite exports being a bright spot for China this year, most economic indicators were likely to drift lower in the last quarter, analysts said.
Iris Pang, chief economist for Greater China at ING Wholesale Banking, said she expected China's exports to remain robust in the next month largely driven by strong global demand while its imports were likely to be hampered by high freight costs and disruptions in supply chains.
Pang said there were some downside risks in China's other economic indicators such as retail sales, which are likely to be hit by a resurgence in Covid-19 cases.
"Also industrial production will be affected by chip shortages," Pang said. "You might not see the changes month on month but on a year-on-year basis it's significant."
Meanwhile, China's foreign exchange reserves reached US$3.218 trillion at the end of October, up 0.53 per cent from a month earlier, according to the State Administration of Foreign Exchange (SAFE). It was the first increase in the country's forex reserves since July.
SAFE deputy director Wang Chunying said the reserves were underpinned by China's economic recovery.
"Despite the recurring Covid-19 pandemic and uncertainties about the global economic recovery ... China's economy continues to recover. Its resilience and huge potential will help maintain overall stability in the scale of foreign exchange reserves," Wang said on Sunday.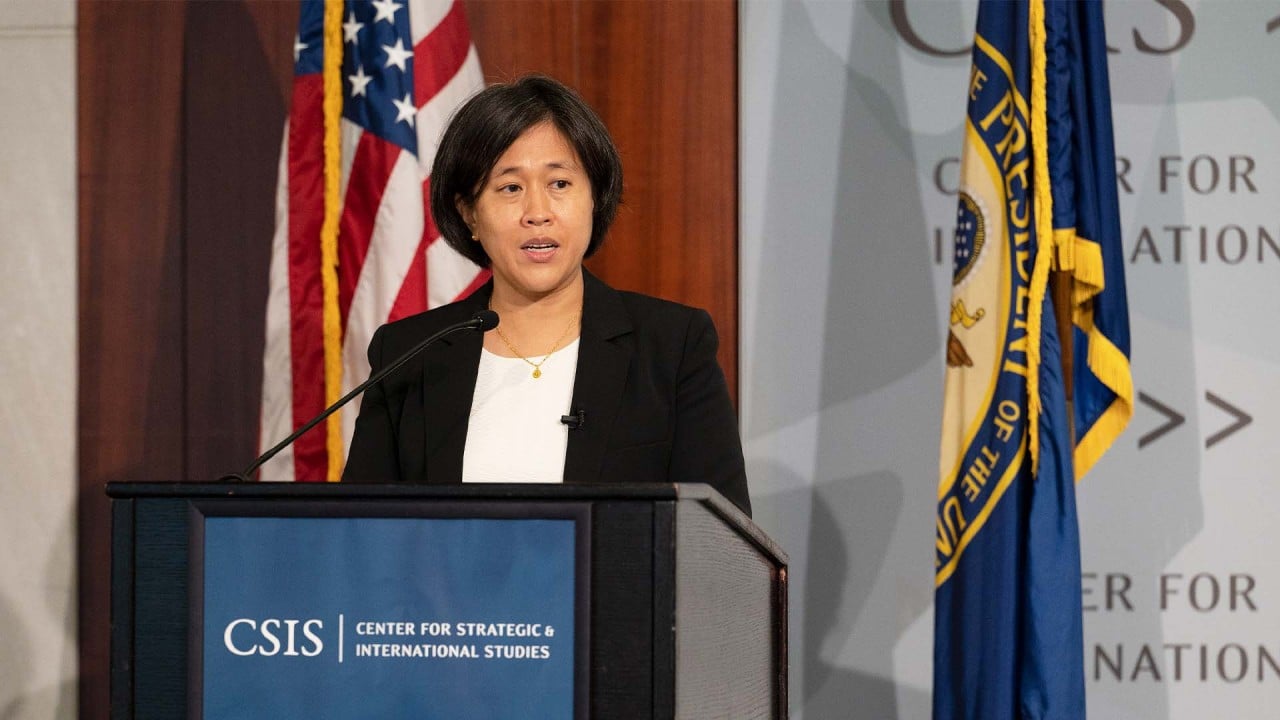 02:18
US trade chief calls for 'pragmatic approach' in reveal of China strategy
US trade chief calls for 'pragmatic approach' in reveal of China strategy
On the international trade front, China's imports from the United States rose by 4 per cent to US$13.02 billion in October, while exports grew 22.7 per cent to US$53.77 billion. China's trade surplus with the US widened by 30 per cent year on year to US$40.75 billion in October.
Last month, US trade representative Katherine Tai pledged to exclude some Chinese imports from tariffs while pressing Beijing to keep its promises made under the phase one trade agreement signed early last year, a deal that included a promise to buy some US$200 billion worth of goods and services over the following two years.
Despite tensions between China and Australia over the last 18 months over China's handling of its initial Covid-19 outbreak, trade between the two countries has risen since last year, the customs data showed.
China's exports to Australia grew 22.4 per cent to US$6.42 billion in October, while imports from Australia climbed 24.3 per cent to US$12.56 billion last month. China's trade deficit with Australia rose 32.1 per cent to US$6.42 billion.
This article appeared in the South China Morning Post print edition as: China's Export growth better than expected