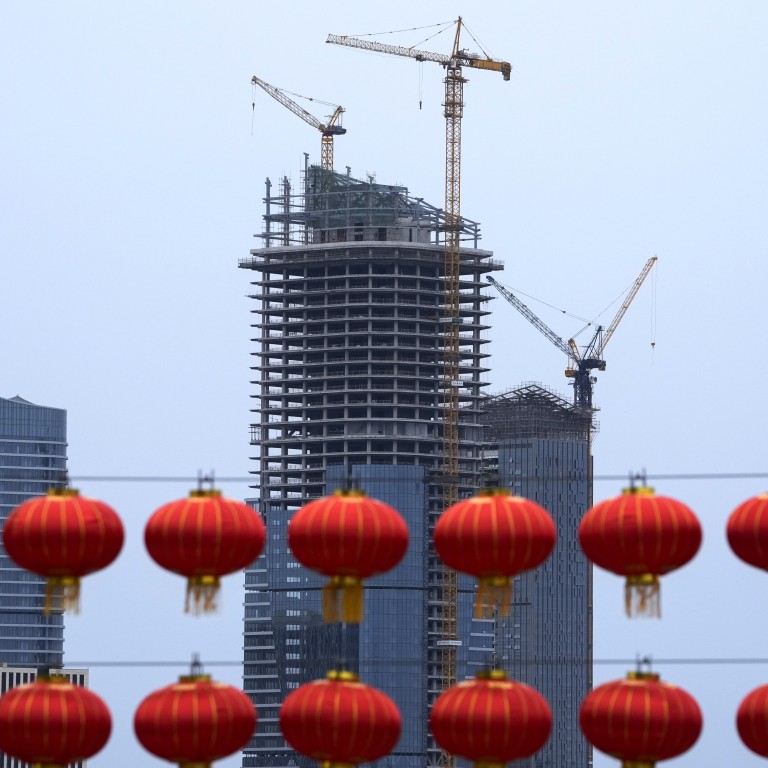 China's harsh medicine for property sector, local government debt could cause chaos, economists warn
Beijing's stricter regulation of local government borrowing and real estate developers increase the risks that some of them may run out of cash, analysts say
Defusing financial risk was one of three economic priorities set by Chinese President Xi Jinping four years ago, which has seen scrutiny of hidden local government debts
Beijing's crackdown on the property sector and local government debt is likely to do more harm than good to provincial economies amid wider concerns about national growth, Chinese economists say.
Beijing's stricter regulation of local government borrowing and real estate developers increases the risk that some of them may run out of cash, result in much weaker infrastructure and property investment and significantly aggravate the economic slowdown, Xu Gao, assistant president and chief economist of Bank of China International, warned in a note on Sunday.
The growth rate in land transaction revenue for China's local governments slowed to 8.7 per cent in the first nine months of this year, compared with growth of 67.1 per cent in the January-February period a year ago, according to official statistics.
"China's economy still needs a certain growth rate at present," Ren Zeping, chief economist at Soochow Securities and Evergrande's ex-chief economist, wrote in a note last week.
He called on the government to spend more on new infrastructure like new energy, new energy vehicles, information technology and digital economy projects.
The rare critique also comes before the Central Economic Work Conference, which is expected to take place next month to confirm China's economic priorities for 2022. Before the annual meeting, policy debate typically heats up among economic and market commentators.
"What is more frightening than a short-term economic slowdown is eroding the foundation of China's long-term success," warned Xu in his note.
Defusing financial risk was one of three economic priorities set by Chinese President Xi Jinping four years ago, which has resulted in scrutiny of hidden local government debt in
local government financing vehicles (LGFVs)
and the overheated property sector. The Chinese leadership has also seen rising house prices as a barrier to its
goal of common prosperity.
The regulatory heat was turned down during the pandemic but Beijing subsequently turned the dial back up after pressure on economic growth eased in the first half of the year.
While there were risks in the use of debt instruments – such as LGFVs – to fund infrastructure projects, and in the tendency of an over-reliance on land sales to push up house prices, together, they were "a feasible and sustainable business model" for provincial governments, Xu argued in his note. He noted that gains from land auctions could help cover the costs of infrastructure investment.
Xu said the combination had been an important "magic weapon" for China's rapid growth during the past 30 years and had helped make the country an "infrastructure giant", warning that the country should not throw the 'baby out with the bath water'.
"If we misread the operation of China's economy due to a lack of macro thinking, the measures to resolve these macro risks will likely backfire," Xu said.
Guan Qingyou, chief economist and president of Rushi Advanced Institute of Finance, warned that the property sector was likely to suffer a "hard landing" in the absence of policy support, with more defaults likely to cause wider trouble for the economy.
As such, he expects a "big turning point" in 2022 as failure in the property sector would "not be a small matter", he wrote in a Weibo post last week.
Debates over China's ongoing crackdown on local government debts and property have emerged as domestic economists lashed out at the tightened policies as an unnecessary self-defeating move, in a rare strong criticism at home ahead of an annual leadership gathering to set the economic course.