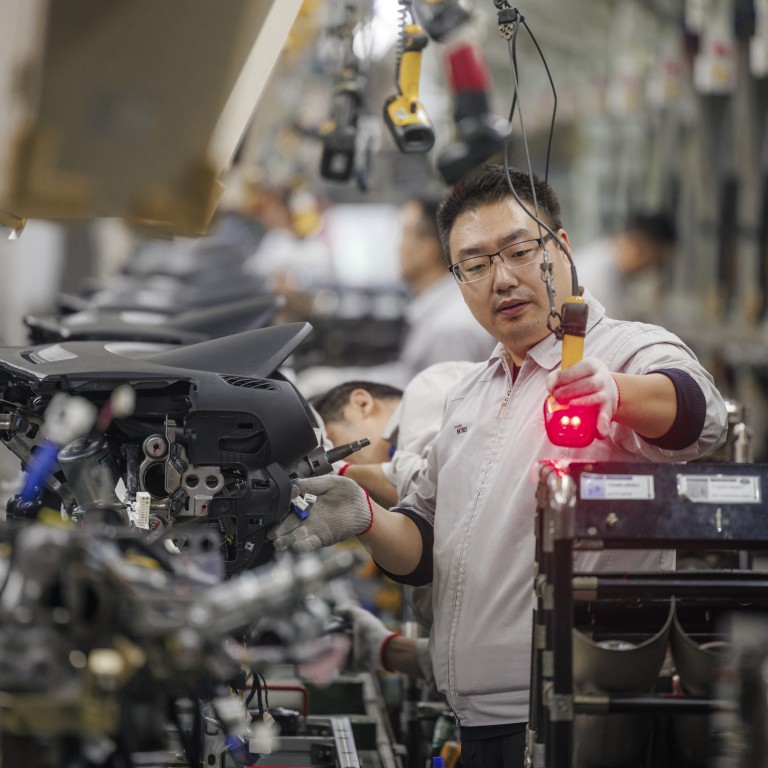 Chinese producers pass on high raw material costs as inflation risks grow
The price of titanium dioxide, a key ingredient in paint and coatings, has jumped as producer price inflation has increased in China
There are now signs upstream producers may be passing rising raw material costs downstream to smaller businesses and consumers
The price in China for titanium dioxide, a key ingredient in paint, has surged along with industrial metals and coal in recent weeks, showing how production inflation is rippling through the world's No 2 economy.
In mid-October, several Chinese paint companies posted notices online that prices for domestic and industrial paints, along with construction products that rely on them, would increase by 40 per cent.
The culprit behind the price hikes is titanium dioxide, a key ingredient in making paint and coatings.
Prices for the pigment, which comes in powder form, have surged by more than 50 per cent since February due to growing industrial activity in China, analysts say.
Recent
power rationing
, brought on in part by a shortage of thermal coal, has delivered another blow to the sector and to Chinese manufacturing across the board.
Thomas Kavanagh, associate editor at commodities analyst Argus Media, said the power crisis is set to affect all parts of the titanium supply chain.
"A return to 'normal' could see some whipsaw effects across the titanium supply chain, so I see no way of avoiding short to medium-term price volatility because disruption to the market has already occurred, " he said.
"What remains to be seen is whether the energy supply can stabilise in the coming months. If it does, producers and downstream consumers will have an easier time rebalancing the supply chain. If not, expect further price fluctuations and volatility in 2022."
The recent power cuts,
while easing
, have fuelled China's producer price inflation. New data from the National Bureau of Statistics on Wednesday showed
factory-gate prices
rose to the highest level in 26 years in October.
There are now signs upstream producers in China may have started passing on rising costs to downstream businesses and consumers, although the increase in consumer price inflation last month to 1.5 per cent from a year earlier was still lower than the annual target Beijing set at 3 per cent.
Due to power shortages, the production of titanium slag – a raw form of titanium used to make titanium dioxide – fell.
Titanium slag prices rose by 1,000 yuan (US$156) within two days to between 9,000 and 9,300 yuan per tonne at the end of October, Argus Media said in a note.
Major production firm Citic Titanium also raised slag prices for November by 1,182 yuan.
As a result, production of titanium dioxide has suffered in China.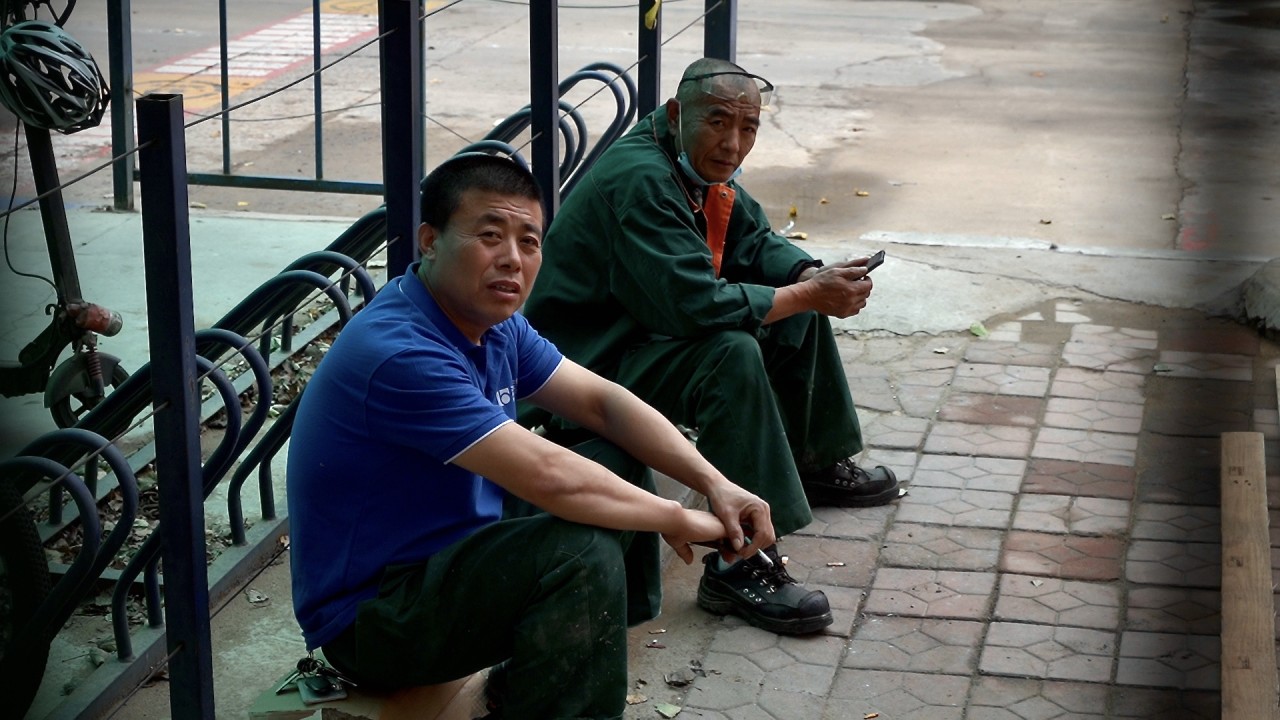 04:01
Chinese manufacturing thrown into disarray as country's electricity crisis rolls on
Chinese manufacturing thrown into disarray as country's electricity crisis rolls on
Producers of titanium dioxide in Guangxi autonomous region told metals analyst SMM in October that ongoing power rationing and uncertainty concerning production restrictions would hurt operations.
LB Group, one of China's biggest titanium dioxide makers, said in August operational expenses for production have increased 44.82 per cent compared to last year.
The impact has flowed down the supply chain. Paint company AkzoNobel said it had budgeted for higher costs, although its sales have continued to grow despite facing a backlog of orders.
An employee at another large paint company, who did not want to be named, told the South China Morning Post the firm was lucky to stock up before prices went up.
Many smaller businesses declined to comment about the situation, but a few confirmed prices have jumped for titanium dioxide-based products they use.
Additional reporting by Su-Lin Tan