Singles' Day sales hit by rising anti-consumerism sentiment, China's youth warn of 'vicious circle'
Sales during Singles' Day, the world's biggest online shopping event, grew to a record 540.3 billion yuan (US$84.4 billion) during the 11-day campaign
But the first single digit growth figure since the event started in 2009 could partially have been caused by a growing tide of anti-consumerism sentiments in China
Anti-consumerism sentiment among young people in China concerned with overindulgence dominated the world's largest online shopping festival this year, adding to the recent social phenomena of "lying flat" and "involution".
Despite raking in
540.3 billion yuan (US$84.4 billion) in sales
and beating last year's turnover, this year's Singles' Day sales grew at its slowest rate since Alibaba created the online shopping extravaganza in 2009. Alibaba is the owner of the
South China Morning Post
.
A group called "Don't Buy – Anti-consumerists" on Chinese social media platform Douban urged people to be mindful of their purchases and not blindly follow shopping trends.
Created just days before last year's Singles' Day, the group now has over 300,000 members, who collectively refer to themselves as "opposers of consumerism".
The group asserts that recent developments in e-commerce, including live-stream shopping and the daigou industry of cross-border exporting, are planting materialistic desires among consumers that have economic and psychological ramifications. On internet forums, this process is widely referred to as zhong cao, which literally means planting grass.
"When young people overspend and run out of money, they'll borrow money and be dragged into a vicious circle, eventually their families will be trapped in it too," said Ryan Yu, a Chengdu native who has stopped taking part in shopping festivals.
Growing dissatisfaction from what is viewed as mindless consumerism can be seen in recent social phenomena, including "lying flat" and
"involution".
China's youth that are "lying flat"
have grown tired of working long hours for little pay, and rather than being productive members of society, they do the bare minimum to get by. "Lying flat" is sometimes seen as a manifesto against materialism.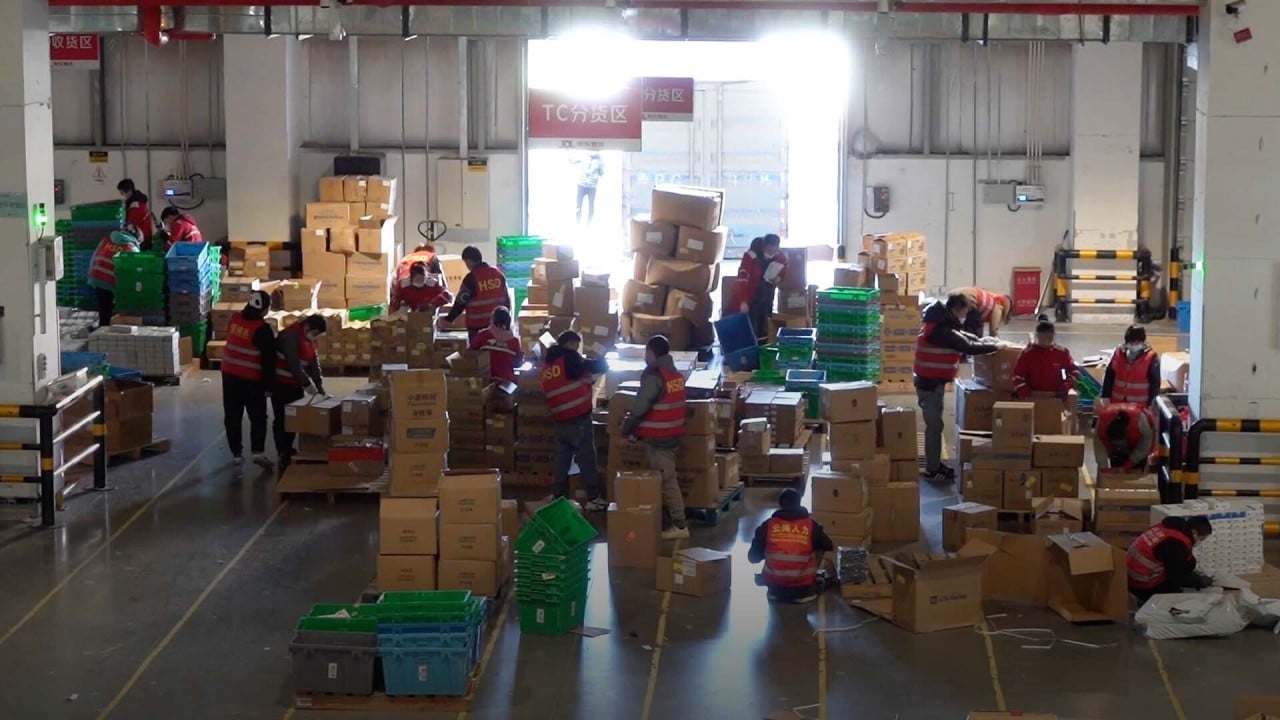 02:26
Singles' Day 2021 in China shifts focus from consumerism to social responsibility
Singles' Day 2021 in China shifts focus from consumerism to social responsibility
Similarly, "involution" describes the intense competition of the domestic job market which forces many college graduates into jobs that they are overqualified for. This sense of helplessness also discourages spending.
Criticisms of the prevalent consumption culture have stepped up and e-commerce platforms are now investing heavily in promotion and advertising campaigns.
Additionally, with increasingly sophisticated tastes and more diverse experiences, it takes more for China's middle class to open their wallets and retailers are facing challenges in their attempts to tap into the market.
"Many of my friends shop madly during these events, but over recent years they've been more aware of the culture that corporations are imposing on us," Yu added.
"Some of them were posting cautionary messages on their accounts this time around, which I think is a sign that young people are trying to confront their irrational shopping habits."
Another group with a similar mission, "Not buying anymore! Ba Cao Support Group" also encourages people to avert consumerism's "brainwashing". Ba cao is the opposite of zhong cao, implying the "plucking" of materialistic desires. The group has attracted 115,000 members since its creation in April.
Shoppers have been making unnecessary purchases as a result of peer pressure, according to the group, who urged their members to "save money and save [their] minds". They also cite wealth inequality and environmental pollution as reasons for standing against overconsumption.
But given Singles' Day gross merchandise value still grew by 8.45 per cent year on year, having previously posted double digit growth in sales since its inception, not all shoppers in China are concerned that a toxic spending culture is being created by shopping festivals.
"Myself and my friends started working on our shopping lists months ahead of time, and we buy things that are necessary, like food and clothing," said Xinchen Wang, an undergraduate student from Beijing.
"Events like 11.11 lets people like me buy what we've always wanted, but at a cheaper price, so I don't think they are directly connected to overindulgence.
"China's policies on online shopping are well designed, so I feel protected as a consumer. If the state were to provide tax breaks or subsidies, I'd definitely be spending more."
This article appeared in the South China Morning Post print edition as: Anti-consumerism sentiment among young hits festival