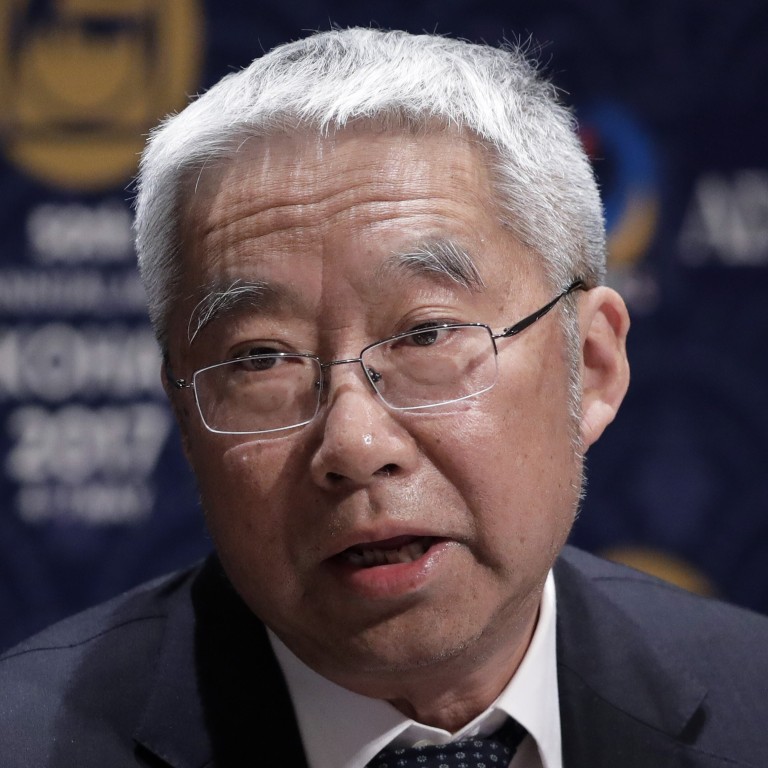 China's 2022 plans come with one eye on US policies, pandemic's evolution, former central bank adviser says
Yu Yongding is on Team Transitory when it comes to inflationary pressure, and the prominent government adviser dismisses risk of stagflation
Western countries' cautious handling of the stimulus exit appears to have lowered market expectations for a new 'taper tantrum'
US policies and the evolution of the coronavirus pandemic will be instrumental in dictating how the Chinese and global economies will fare next year, a prominent Chinese government adviser said on Friday.
However, stagflation or a
taper tantrum
– instability in capital markets due to an easing of US stimulus measures – is unlikely, added
Yu Yongding
, a senior fellow with the Chinese Academy of Social Sciences and a former adviser to the Chinese central bank, who was speaking at this year's online Caixin Summit.
His comments come as Beijing prepares to draft its economic policies for the new year, with issues such as the Federal Reserve's taper plan, inflation, global economic recovery and US relations likely to dominate the outcome of new policies.
"The biggest uncertainty lies in the coronavirus pandemic," Yu said during a Caixin Summit panel discussion. "There could be some inflationary pressure next year, but it is a transitory, not stagflation."
Chinese authorities are now busy trying to contain coronavirus outbreaks in Beijing, Dalian and Chengdu, as the central government continues to maintain a zero-tolerance approach to the pandemic, thus heaping pressure on the country's economic growth and international exchanges.
Investors have been bracing themselves for the US monetary turnaround, which could hurt Chinese trade, capital flows and market psychology channels, affecting the country's economic growth, policymaking and
yuan exchange rate
.
But unlike what was seen when the US tapered quantitative easing in 2013 – an event known as the "
taper tantrum
", which subsequently led to China's stock and forex market turmoil – Yu believed Western countries' cautious handling of the stimulus exit has lowered market expectations for a new taper tantrum.
However, the government adviser warned of great uncertainty over bilateral relations and the US's macro policies.
"We don't know what kind of policies the Biden administration will implement," he added.
President Xi Jinping and his US counterpart,
Joe Biden
, are going to have their first formal meeting next week – a chance to improve bilateral relations and resolve existing problems.
Nicolas Chapuis, the European Union's ambassador to China, also echoed concerns over the pandemic and warned of more trade and supply-chain disruptions, during his speech at the summit.
"China is the world's second-largest economy … think about what would happen if
Ningbo Port were closed
for another three weeks for a single Covid case," Chapuis said, referring to when the world's largest port by cargo tonnage saw one of its main terminals closed in August, severely disrupting global supplies.
"The whole world will be kick-started if China opens its borders."
On Thursday, a new round of lockdowns started to threaten supply chains. Due to new cases of Covid-19 in northern China, municipal authorities in the port city of Dalian, in northern Liaoning province,
suspended all cold chain food trading
.
Exports of frozen food to the United States and Europe ahead of the Christmas holiday are at risk. However, other cold-storage hubs, including those in Shanghai, remained unaffected.
In the face of China's economic slowdown; its crackdown on big tech companies and after-school tutoring businesses; and the Evergrande debt crisis, Yu said some overseas investors have exaggerated the problems in Chinese financial markets.
"China's financial markets are, overall, controllable," he said. "Foreign investors don't need to worry too much."
Leading up to a new set of economic policies next year, Chinese authorities have been busy fine-tuning their regulatory policies over property, carbon reduction, coal and other sectors, with more
fiscal and monetary support
expected.