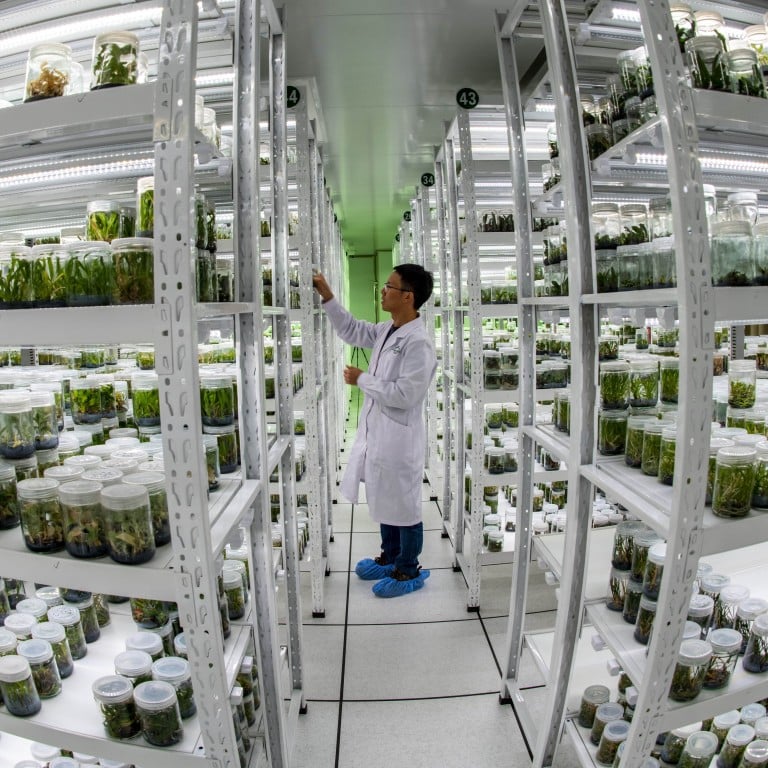 China food security: Beijing signals overhaul of GM crop rules in push for seed industry breakthrough
The Ministry of Agriculture has proposed a series of regulatory changes to enhance competitiveness of China's seed industry
Concerns about food supply have heightened over the past 18 months amid coronavirus disruptions and rivalry with the US
China has proposed an overhaul of regulations governing genetically modified (GM) crops, in a move that is likely to strengthen the nation's seed industry amid heightened food security concerns.
Beijing last year called for a
breakthrough in biotechnology and seed production
amid disruptions to food supply caused by the coronavirus pandemic, as well as anxiety over reliance on imported soybeans, including from geopolitical rival the United States.
Ahead of the central economic work conference and rural work conference next month, the Ministry of Agriculture has proposed a series of regulatory changes to boost the competitiveness of China's seed industry.
On Friday, the ministry detailed planned changes in two draft documents, including easing trial requirements for authorised GM crops, revising safety evaluations for genetically modified organisms used in agriculture, encouraging companies and institutions to build their own research bases, and relaxing geographic restrictions on test areas.
On Monday, the ministry issued a draft member list for its new committee on GM crop safety, which included Wu Kongming, an academic at the Chinese Academy of Engineering and high-profile advocate for GM commercialisation, ranked at the top.
"The timing and intensity of the policies both beat market expectations," Zhou Sha, an analyst at Huaxi Securities, wrote in a note on Sunday.
"The preparatory work before liberalising the commercialisation of GM has been basically completed."
The changes could mean new GM crops arrive in the market by the end of 2022, said Chen Mengyao, an analyst at Guolian Securities.
The new regulations, which are out for public comment until December 12, have been released before implementation of a key plan to revitalise the seed industry, which was approved in July by the Central Comprehensively Deepening Reforms Commission, led by Chinese President Xi Jinping.
Xi said at the time the government must "advance the national seed industry" and boost self reliance in seed technology.
After the soybean became a major battlefield of the
US-China trade war
, and the pandemic ramped up food security concerns, debate about whether Beijing should loosen its grip on GM technology to help domestic grain supply has heated up.
Some policymakers have gone so far as to dub seeds as the "chips" of agriculture, a reference to semiconductors that are at the centre of an increasingly
heated tech war
between the two powers.
Wu, who will lead the new committee on GM crop safety, said last month that cultivating new crop and animal varieties using GM technology "is expected to meet China's rising demand for grain and protein, and fundamentally ensure the country's grain security."
"GM technology is the key means to enhance the competitiveness of China's soybean industry … and can improve the yield and production level of corn in China," Wu said.
The comments, first published by the Chinese Discipline Inspection and Supervision Daily, were picked up by the agricultural ministry and circulated on the "policy interpretation" section of its website on October 29.
Wu said approved GM foods on the market were "as safe as traditional food", but warned "China's biological seed industry is facing great challenges, the originality of key core technologies is insufficient, and 70 per cent of the core patents of global agricultural biotechnology are controlled by the US".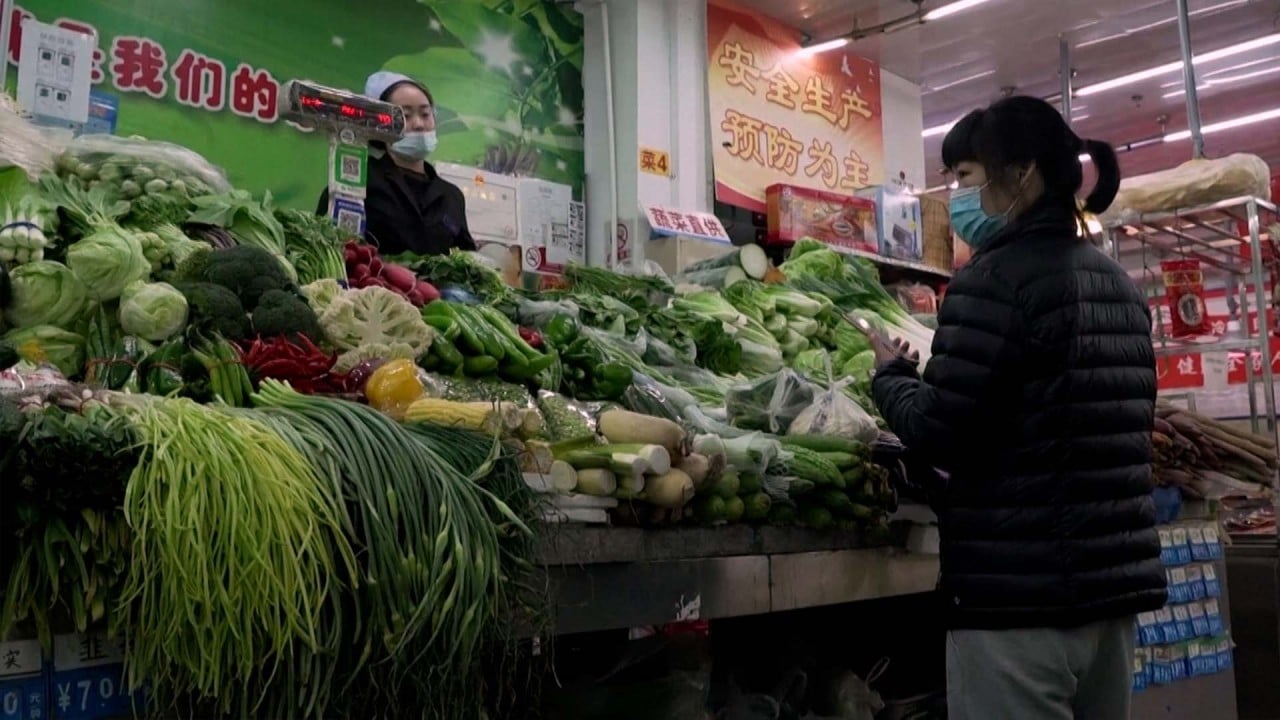 02:01
China urges citizens to stockpile 'daily necessities', sparking fears of food shortages
China urges citizens to stockpile 'daily necessities', sparking fears of food shortages
Wu, who is also vice-president of the Chinese Academy of Agricultural Sciences (CAAS), said China must advance industrialisation and commercialisation of GM cultivation, while taking product safety, technological maturity, urgency, social acceptance and international trade into account.
In late 2019, authorities issued for the first time in a decade biosafety certificates for a domestically grown,
GM soybean crop and two corn crops.
Though only GM cotton and papaya have been used in commercial planting.
Zhang Xin, an analyst at Glocon Agritech Co-Innovation Institute, said it was still too early to ascertain the government's stance on commercialising GM crops.
"The action plan of seed industry revitalisation is a sign, [but] judgement should be made after the full text is available," he said.