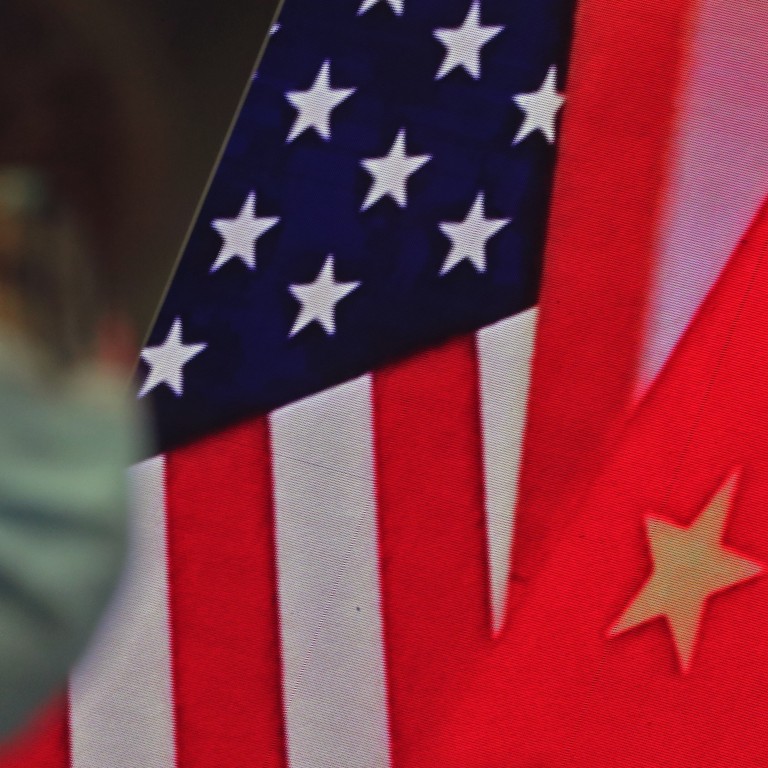 China's Xi says US businesses are welcome, but politicising bilateral economic issues is not
As it adopts a more self-reliant dual-circulation economic strategy, Beijing also speaks of building a more market-oriented and law-based business environment
Foreign business communities want China to loosen border controls to improve people-to-people exchanges, but Beijing has stuck with its zero-tolerance approach to the coronavirus
Beijing has vowed to provide easier access for American businesspeople to come to China, as the nation works to restore and improve its economic and trade connections that have been strained by the pandemic and soured bilateral relations.
President Xi Jinping offered the vague olive branch during a
four-hour virtual meeting
with his US counterpart
Joe Biden
on Tuesday. Xi also proposed further cooperation on trade, but he warned against the "politicisation" of trade issues.
"We believe this [the fast-track mechanism] will further promote China-US economic and trade exchanges and support the recovery of both countries," Xi was quoted by the official Xinhua News Agency as saying.
Tensions remain high between the world's two largest economies due to a broad range of issues –
high tariffs
slapped on each other's products, Huawei, Taiwan affairs and human rights in
Xinjiang
. However, they also shoulder the responsibility of jointly dealing with global issues such as the pandemic,
climate change
, inflation and a rollback of
stimulus policies
.
Ker Gibbs, president of the American Chamber of Commerce in Shanghai, pointed out that the meaning of "fast-track" was not defined during the meeting of presidents, but he said that the main issues are quarantines and commercial flights.
"We would like to see more commercial flights between the US and China, as prices are currently too high," Gibbs said. "We also seek shorter quarantines or more use of home quarantine for people who are fully vaccinated.
"We would like to see less onerous Covid testing requirements, easier processing of visas, and easy passage between the two countries for family members, not just business executives. Right now, the process of coming to China is arduous and fraught with difficulties. People are never sure if they will be allowed to board an aircraft."
Harley Seyedin, president of AmCham in South China, said the meeting was "a giant step" toward improving relations. He has seen progress being made in southern Guangdong province, in terms of allowing foreign experts to return.
"While the Chinese government has always been supportive of our businesses, we note additional steps already being taken to allow an increasing number of expats to travel to China," Seyedin said. "In fact, we notified our members last week that the Guangdong government had started to accept applications to allow family members of our executives to return to China."
Foreign business communities have urged China to loosen border controls amid the pandemic to improve people-to-people exchanges. They have also warned about the risks of losing foreign expertise in Chinese markets, as this could hurt China's economic and innovative potential.
"A fast-track travel proposal is something that we've been working on for months with the relevant Chinese government authorities, and we're very happy to see President Xi refer to this as a priority," said Greg Gilligan, chairman of the American Chamber of Commerce in China.
"China will never waver in its determination for a high-level opening," Xi promised. "This will provide a bigger market and more opportunities for other countries."
Meanwhile, Beijing told Washington not to misuse the concept of national security, after hundreds of Chinese enterprises, notably Huawei Technologies, were put on the US blacklist and subsequently denied access to American parts, technology and markets.
"Business is business. There's no need to politicise bilateral economic issues," Xi said during the virtual meeting.
No US response, concerns nor promises were provided in the Chinese statement.
The White House said that Biden was clear about the need to protect American workers and industries from China's "unfair" trade and economic practices.
This article appeared in the South China Morning Post print edition as: U.S. businesses are welcome but do not politicise economic issues, Xi warns