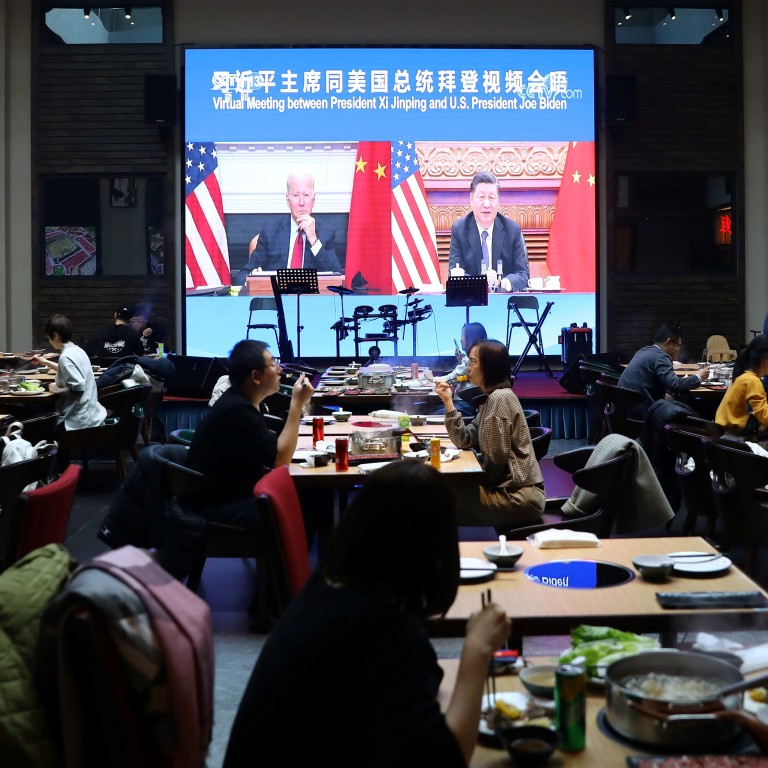 Exclusive
US asks China to release oil reserves as part of discussions on economic cooperation, source says
The issue of China joining the United States in releasing crude oil reserves was raised during virtual the meeting between Xi Jinping and Joe Biden
The Biden administration is under growing domestic pressure to consider releasing strategic oil reserves after a recent surge in US inflation
The United States has asked China to release oil reserves to help stabilise soaring international crude oil prices as part of ongoing discussions on economic cooperation between the two countries.
The US wants China to join it in releasing crude oil reserves and the issue was raised
during the virtual meeting
between Chinese President Xi Jinping and US President
Joe Biden
on Tuesday, according to a person familiar with the matter.
The issue was also broached during a phone conversation between Chinese foreign minister Wang Yi and US Secretary of State Antony Blinken two days earlier.
"One of the pressing issues for both sides is energy supply," the person said, who requested anonymity as the information is not public.
"Currently, the energy departments from both sides are negotiating the details," the person said, adding that China is open to the US request but has not committed to specific measures yet, citing the need to consider its domestic consumption needs.
The US has the world's largest reported strategic petroleum reserve at 727 million barrels whereas China has about 200 million barrels and is by far the world's largest importer of crude oil. If the two countries jointly take action, it will have a deep impact on global oil prices.
Regardless of China's decision, Washington is likely to announce – as early as next week – that it will start to gradually release strategic petroleum reserves into the market early next year.
Speaking in a teleconference later on Tuesday, Vice Premier Han Zheng said authorities would be closely monitoring international energy market changes.
"[We must] strengthen management of energy trade and reserves management to better guide and stabilise market expectations," he said, according to a report by state news agency Xinhua.
The Biden administration is under growing pressure to consider releasing strategic reserves, after US inflation jumped above 5 per cent for six straight months, due to pandemic-related supply disruption and monetary stimulus by the Federal Reserve. The US inflation rate hit 6.2 per cent in October.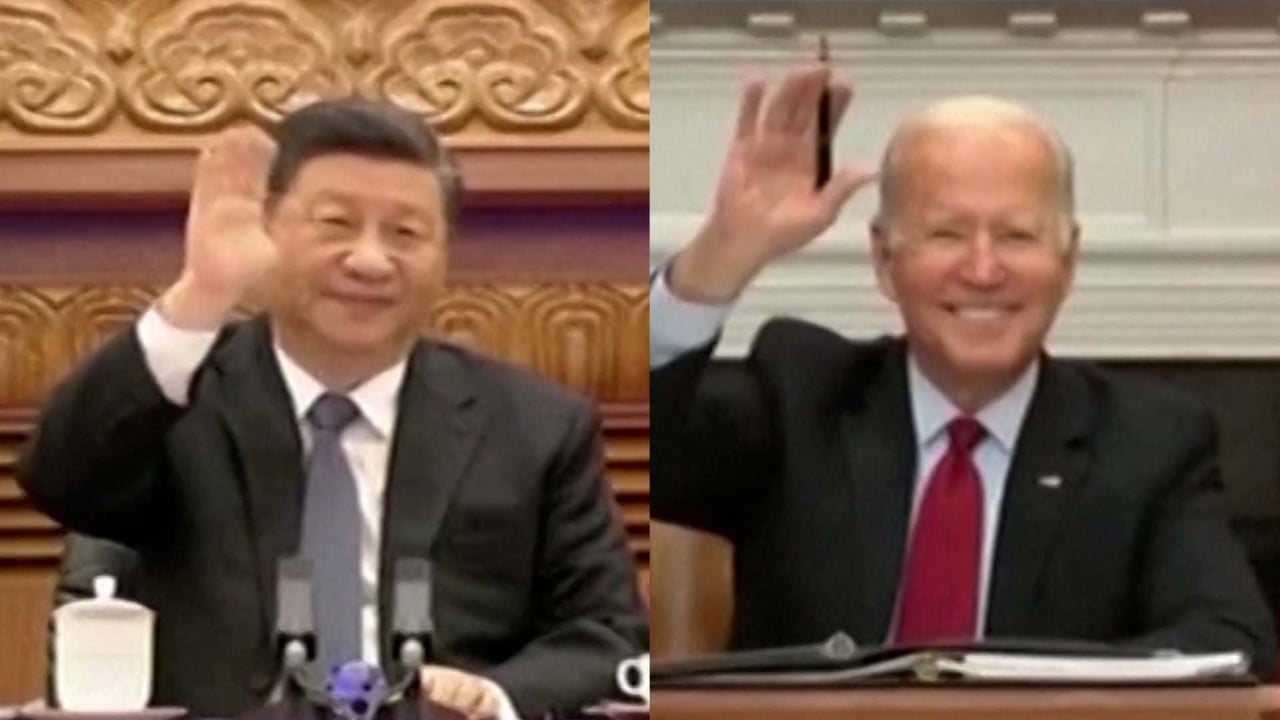 02:25
Xi Jinping and Joe Biden call for mutual respect and peaceful China-US coexistence
Xi Jinping and Joe Biden call for mutual respect and peaceful China-US coexistence
Earlier this month, the Organization of Petroleum Exporting Countries (OPEC) and its allies refused a US request to produce more crude. US West Texas Intermediate, a crude benchmark, is up 67.5 per cent year to date.
"We need immediate relief at the gas pumps and the place to look is the Strategic Petroleum Reserve," Senate Majority Leader Chuck Schumer was quoted by Reuters as saying on Sunday.
In Tuesday's Xinhua report, Xi said the world's two-largest economies should advocate for the international community to jointly safeguard global energy security and strengthen natural gas and new energy cooperation.
"It's necessary for China and the US to keep up communications over macroeconomic policies to support the global recovery and prevent economic and financial risks," he said.
Wang Yongzhong, a senior energy researcher with the Chinese Academy of Social Sciences, a Beijing-based governmental think tank, said that the current crude price of around US$80 per barrel does not necessitate China's immediate release of strategic reserves.
"From a technical perspective, it's not the time for China to do so. But the US indeed has the motivation because of its high inflation, " he said. "However, both countries, as big consumers, have shared common interests in curbing crude prices."
Although China has built a strategic oil reserve in the past 14 years, Wang estimates that China's crude reserve is equivalent to about 40-50 days of its imports, compared to the US size of 90 days of consumption.
The world's second-largest economy announced a plan to sell some strategic crude reserves in September, without disclosing the amount. But the move was seen by analysts as a normal rotation of storage facilities.
Wang said US-China coordination on the issue would help to leverage talks with OPEC and Russia, putting more pressure on them to raise output.
China is the world's largest crude importer, buying 542 million tonnes last year, a year-on-year increase of 7.3 per cent. Its January-October imports fell 7.2 per cent from a year earlier to 425 million tonnes, customs data showed.
Economic issues are one of three areas for potential bilateral negotiations mentioned in the Chinese government's statement, the others two being diplomacy and
climate change
.
Washington was urged by Beijing to adopt "responsible" macroeconomic policies in Tuesday's leaders' meeting, amid concerns that any sudden change of policy by the US could disturb global markets and cross-border capital flows.
Beijing has previously complained that inflation in other economies has spread to China. Its October
producer price index grew 13.5 per cent
from a year earlier, the highest in more than two decades, while the consumer price index rose to a one-year high of 1.5 per cent.
This article appeared in the South China Morning Post print edition as: Biden asks Xi to release crude oil reserves amid new era of cooperation