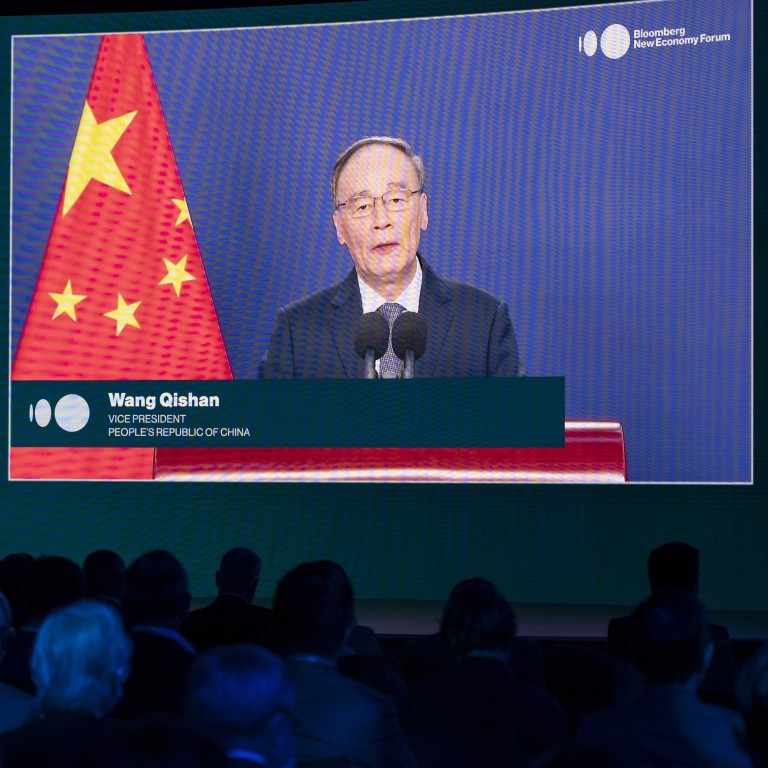 China steps up opening up, supply chain security charm offensive in wake of Biden-Xi summit
Following the meeting between Xi Jinping and Joe Biden, Chinese Vice-President Wang Qishan and Premier Li Keqiang spoke about China opening up further
Li also said that China wanted to work with all countries to keep industry and supply chains stable and enhance coordination of macro economic policies
China's leadership has ramped up its charm offensive with pledges for further opening up to foreign investment and more engagement in stabilising global supply chains following the meeting between President Xi Jinping and his US counterpart
Joe Biden
amid ongoing worries over the slowdown in the domestic economy.
Some 24 hours after
Xi and Biden met for the first time
via video on Tuesday, Chinese Vice-President Wang Qishan stressed that Beijing and Washington should keep their focus on cooperation, manage and control their differences to not only bring the bilateral relationship back on track, but also contribute to the world economic recovery and peace.
"China will keep its arms wide open, provide more market investment and growth opportunities to the world," Wang told the Bloomberg New Economy Forum in Singapore on Wednesday.
A day earlier, following the 3½-hour meeting between Xi and his "old friend" Biden, Chinese Premier Li Keqiang had already stated that China wanted to work with all countries to keep industry and supply chains stable and enhance coordination of macro economic policies.
"We may focus on commerce, trade and economy in our discussion, but we all need a peaceful environment for this to happen," he told over 300 business leaders from over 40 countries as part of a "special dialogue" on Tuesday organised by the World Economic Forum.
The meeting between Xi and Biden was aimed at defusing tensions between the world's two largest economies, while also calling for more pragmatic cooperation in the fields of trade and economy.
But there has been widespread concern among foreign business communities in China that they might face tougher challenges and a more closed economic system stemming from the country's push for self-reliance under the so-called duel circulation strategy, a focus on national security and rising nationalism.
The concerns were aggravated by
Beijing's regulatory crackdown
on large swatches of the economy earlier this year, from private tutoring to internet giants and property developers, which then prompted Chinese regulators to offer assurances to foreign investors.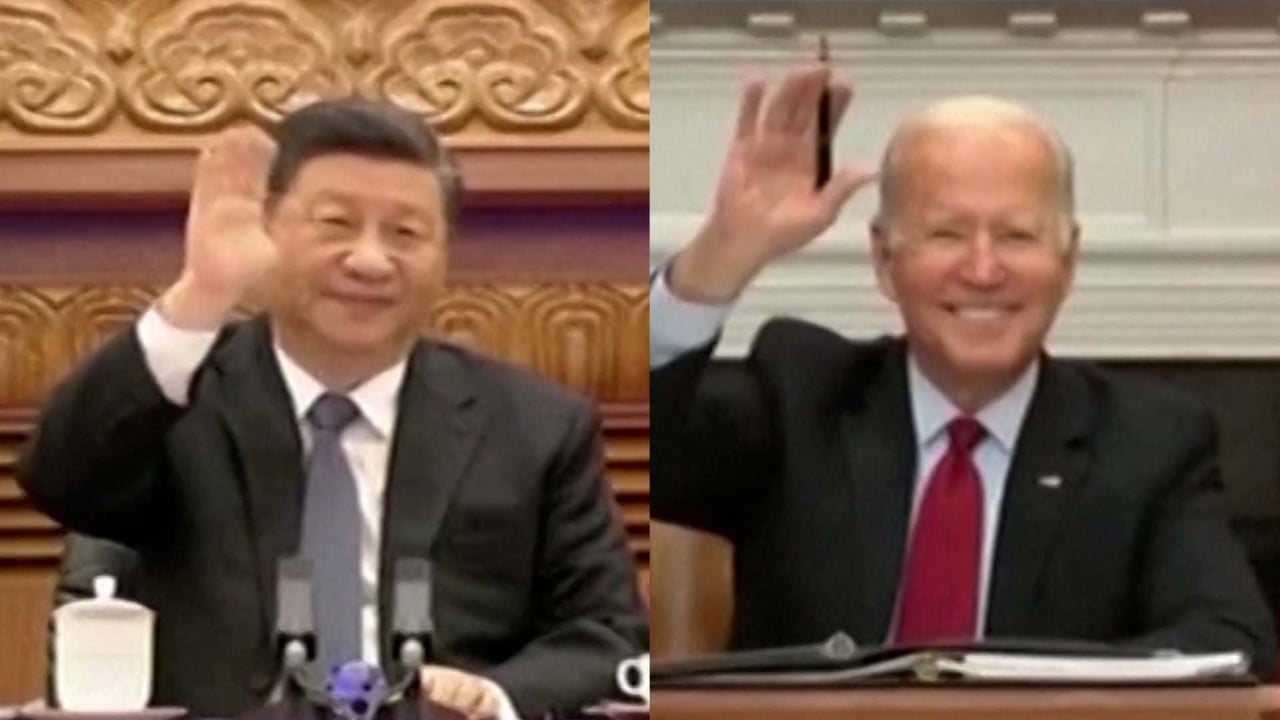 02:25
Xi Jinping and Joe Biden call for mutual respect and peaceful China-US coexistence
Xi Jinping and Joe Biden call for mutual respect and peaceful China-US coexistence
"Opening up to the outside world is a basic national policy and hallmark of China, China's determination to expand its high-level opening up will not change, so does its determination to share development opportunities with the world," Xi told his White House counterpart on Tuesday.
Xi also urged Biden to return US policy on China to a rational track and called for the two sides to "solve specific problems" in bilateral trade and economic ties.
"China and the US, respectively the world's biggest developing country and the biggest developed country, whether they can handle the relationship well bears on the future of the world," Wang added on Wednesday.
He said that the two countries "should act on the important common understandings reached between the two presidents" and reiterated that Beijing will not waver in its resolve to deepen reform and opening up.
"China cannot develop in isolation of the world and nor can the world develop without China," he added.
"Openness brings progress, whereas isolation leads to backwardness. We need to promote trade and investment liberalisation and facilitation, bring down trade and knowledge barriers, stay away from discriminatory and exclusive rules and systems, and keep the functioning of supply chains stable and smooth."
Premier Li also said on Tuesday that China would stick to free trade and multilateralism.
"Above all, we must remain committed to peace and development. Free trade and multilateralism have proven to be effective in safeguarding global peace," he said.
US Commerce Secretary Gina Raimondo, though, confirmed on Wednesday also at the Bloomberg New Economy Forum that the United States would not be joining the CPTPP trade pact for now and would be trying to increase trade and deepen relationships outside the Asia-Pacific trade deal.
Originally known as the Trans-Pacific Partnership, it was spearheaded by the US under the Obama administration until former US president Donald Trump pulled out of the pact in his first days in office in 2017.
This article appeared in the South China Morning Post print edition as: beijing vows to 'keep arms wide open' to world