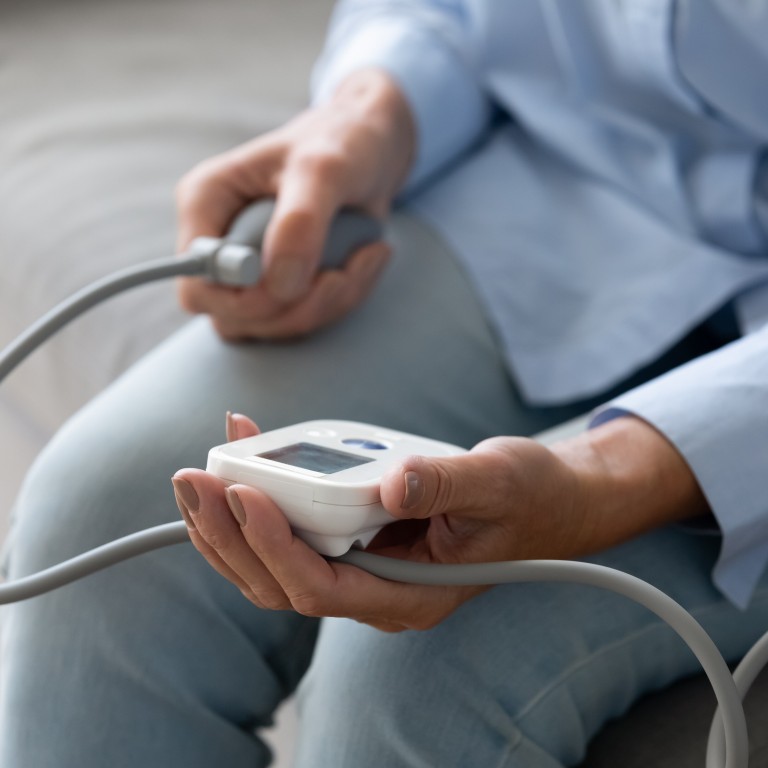 China's small businesses are desperate for a lifeline, but tax cuts are 'just sweeteners' amid dwindling demand
Supply-chain disruptions, high raw-material costs and a power crisis have had an outsized impact on SMEs that are already struggling to stay afloat during the pandemic
'Financially strained' smaller retailers are underperforming larger ones and bearing the brunt of China's economic downturn
As a retailer of household medical devices, Lynn Wang's business has seen struggling since last year, even though the health care industry is supposed to be one of the most resilient and enduring sectors during the pandemic.
"Many people have basically stopped spending," said the small-business owner who sells blood-pressure monitors and employs 10 people. "They buy only masks and disinfectants, which we don't sell."
Still, Wang considers herself one of the lucky ones, as she owns her office and does not pay rent – a major expense for many businesses. Other firms in Shenyang, where Wang lives in northeast China's
Liaoning province
, have fared much worse.
She said she heard that about 40 per cent of small-medical-device retailers in the city have permanently closed down in the past two years due to dwindling revenue and unchanged operational expenses.
China's small and medium-sized enterprises (SMEs) – accounting for half of the country's tax revenue, 60 per cent of gross domestic product (GDP), 70 per cent of technology innovation and 80 per cent of urban employment – have been bearing the brunt of the economic downturn brought by the pandemic, despite tax and fee cuts from the government.
A February report from Fitch Ratings showed that smaller retailers underperformed larger retailers in China in 2020, reversing the trend from 2013-19.
"This was most likely due to small retailers being more financially strained and lacking the resources to sustain their operations amid the supply-chain disruption," the report said.
An October survey by Standard Chartered suggested that SMEs were losing confidence and had less access to bank credit entering the fourth quarter of this year.
"The changes [in the confidence level of SMEs] are generally in line with the momentum of the entire economy," said Ding Shuang, chief economist at Standard Chartered. "Even though it represents SMEs, it can act as a weather vane for the economy."
Sluggish demand is at the root of the struggles facing retail businesses and the service sector, said Zhang Zhiwei, chief economist at Pinpoint Asset Management.
"The zero-tolerance policy [against the virus] has had a huge impact on the so-called contact service industries, including the food and beverage industry and tourism," Zhang said.
The manufacturing sector saw a sharper moderation in October, compared with the services sector, according to the Standard Chartered report.
SMEs in the manufacturing sector are mostly downstream in the supply chain, but they have weak pricing power over the final products because of their size, so they have no way of passing on the additional expenses caused by exorbitant raw-material prices, Ding said.
To alleviate the burdens facing SMEs, central and local governments have been lowering their fees and taxes. The State Taxation Administration recorded a total of 910 billion yuan (US$143 billion) worth of reduced taxes and fees during the first three quarters of this year. Local governments such as those of Hubei, Tianjin and Shandong have also rolled out tax- and fee-reduction measures.
"[The government will] roll out more combined tax- and fee-cut measures in a timely manner, and help market entities – especially the large number of small, medium and micro-sized enterprises – overcome difficulties," Li said during a virtual meeting with global business leaders hosted by the World Economic Forum on Tuesday.
The scale of the new combined tax and fee reductions is likely to exceed 500 billion yuan, the Securities Daily newspaper quoted Zhang Yiqun, a member of the Society of Public Finance of China, as saying on Friday.
China is also introducing a buffer policy to boost support for SMEs, by allowing registered businesses to temporarily close when facing operational difficulties resulting from national disasters, public health setbacks, and social security incidents. The policy is currently being piloted in the Qianhai free-trade zone and Baoan district of Shenzhen.
But for small businesses, simply surviving is the more urgent concern.
"Tax and fee reductions are just sweeteners for us – they cannot solve the fundamental problem that we make no money," said Wang, the medical device retailer.
The most important thing for SMEs is a good "living environment", Ding from Standard Chartered said.
"If a private enterprise has a better business environment in which it can be profitable, it doesn't care about paying so much in taxes … If the company has to stop paying taxes to survive, it means the business itself has deep-seated problems," he said.
Boosting demand is key to supporting SMEs, according to experts.
"Issuing consumption vouchers may be a straightforward measure that could directly expand the domestic demand," said Zhang from Pinpoint.
For the manufacturing sector, the government can help by opening up more export markets, said Su Yue, principal China economist at The Economist Intelligence Unit.
Domestically, ensuring greater market access and fair competition for SMEs will be a fundamental push, Ding said.
"If SMEs can enter any market without too many restrictions, and can compete fairly with state-owned enterprises, they will be able to survive and turn a profit, as well as pay taxes," he said.
This article appeared in the South China Morning Post print edition as: Tax cuts 'just sweeteners' for struggling small enterprises