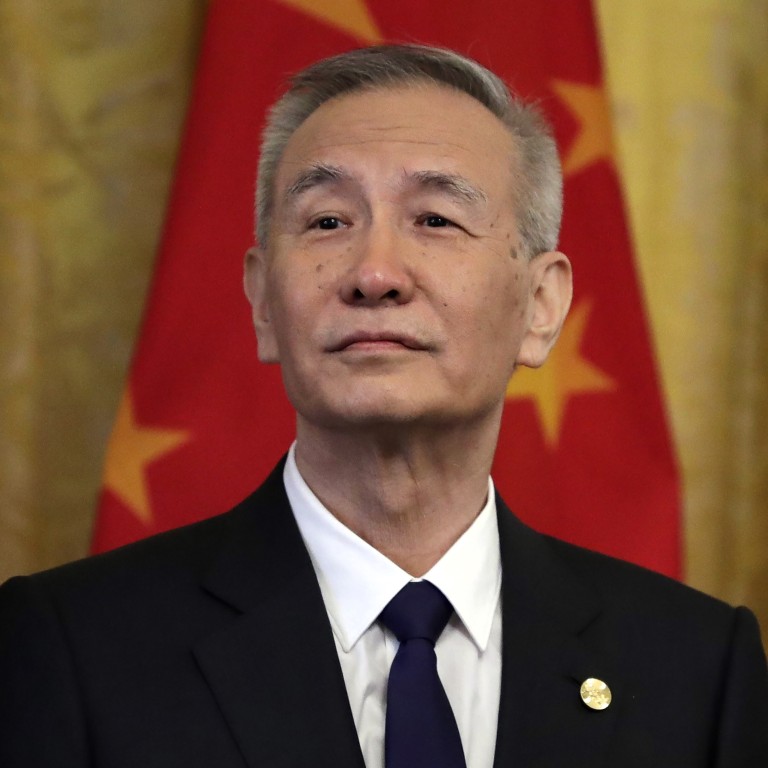 China's top trade negotiator Liu He meets foreign business dignitary in Beijing for first time in two years
Meeting comes amid growing debate over when the world's second-largest economy will reopen its borders
Ben Keswick, executive chairman of Jardine Matheson, also met with vice-premier Hu Chunhua in Beijing this week
China's top trade negotiator has publicly hosted a visiting foreign business guest in Beijing for the first time since the pandemic began, amid growing debate over the country's zero-Covid approach and when the world's second-largest economy will reopen its borders.
Chinese vice-premier Liu He, the economic right-hand man of Chinese President Xi Jinping, on Thursday met with Ben Keswick, executive chairman of Jardine Matheson in Beijing, according to the state-run Xinhua News Agency.
The visit marked Liu's first publicly reported face-to-face meeting with a foreign business dignitary in over two years in the Chinese capital city.
The last meeting was back to November 2019, before Covid-19 began to sweep the country and the world, when Liu greeted members of the China Securities Regulatory Commission (CSRC)'s International Advisory Council (IAC) and guests in Beijing, according to the record of public reports on the government official website.
Chinese Vice-Premier Hu Chunhua on Wednesday also met in person with Keswick in Zhongnanhai, the Beijing headquarters of the Communist Party and China's central government, according to Xinhua. That was also Hu's first face-to-face meeting with a visiting foreign business community representative in Beijing since November 2019.
The South China Morning Post reported earlier that Chinese vice-premier Han Zhen met with John Thornton, executive chairman of Barrick Gold Corp and a former Goldman Sachs president, in Beijing in late August. The meeting was not reported by state media.
The meetings come amid growing calls from the foreign business community in the country for a restoration of regular visa services and travel channels as Beijing sticks to a zero-tolerance approach to Covid-19, with weeks of quarantine for most travellers arriving from overseas.
With Beijing set to host the Winter Olympics in February 2022, there has also been growing debate in the country over loosening strict controls after the event.
Chinese President Xi Jinping said in his virtual summit with US President
Joe Biden
this week that the country has agreed to upgrade fast-track arrangements with the US to further enhance economic and trade exchanges.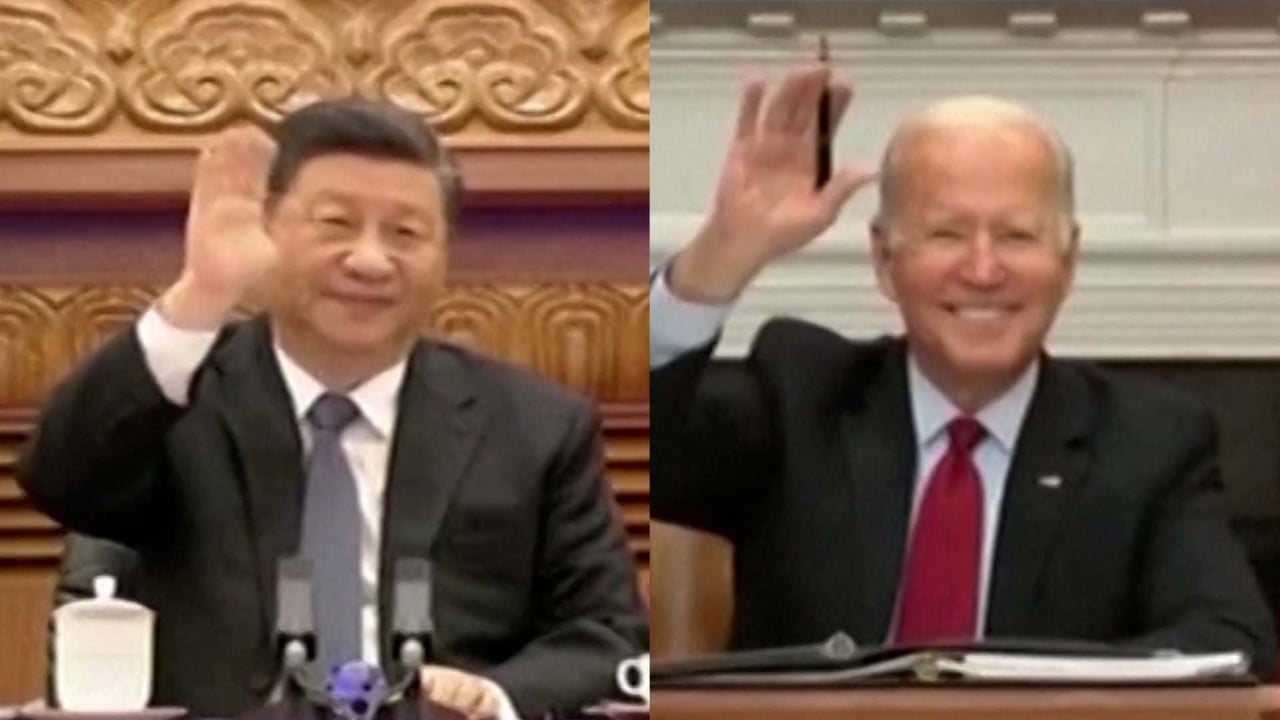 02:25
Xi Jinping and Joe Biden call for mutual respect and peaceful China-US coexistence
Xi Jinping and Joe Biden call for mutual respect and peaceful China-US coexistence
Beijing is also stepping up a charm offensive to woo foreign investors amid worries over the impact of tough Covid-19 controls on trade and wider access to the economy.
"The strengthening of pragmatic economic and trade cooperation between China and Britain is in the interests of the two countries and their peoples, and is conducive to the recovery of the world economy," Liu was quoted by Xinhua as saying in his meeting with Keswick.
He also said that "China is unswervingly promoting a high level of opening up, is committed to providing a fair and competitive market environment for foreign-funded enterprises, and treats enterprises of all ownership types equally".
Keswick said that China has achieved remarkable results in its response to the Covid-19 pandemic, and that its economy is full of vitality. "Jardine Matheson attaches great importance to the Chinese market and is willing to continue strengthening its business development in China", Keswick was reported as saying by Xinhua.
Jardine Matheson had no further comment on the meeting when contacted by the Post.
Chinese Commerce Minister Wang Wentao on September 29 virtually met with executives from 15 British companies, including HSBC, Burberry Group, Standard Chartered, Jaguar Land Rover, Prudential, Diageo and Reckitt.
He urged Chinese and British companies "to do the right thing" in the face of challenges to China-UK ties.
This article appeared in the South China Morning Post print edition as: Beijing hosts Jardine Matheson boss