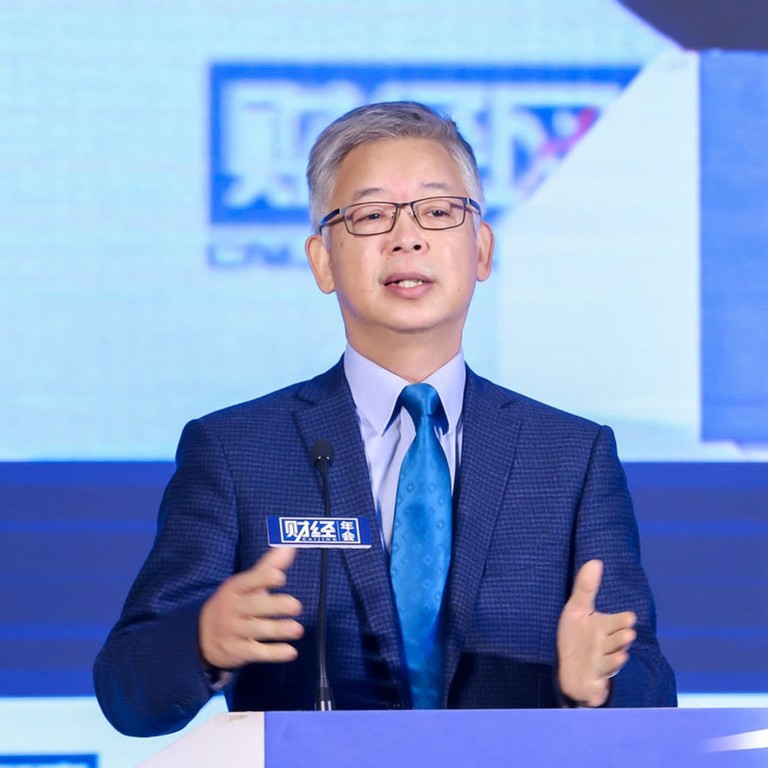 China's economic arsenal has 'more ammunition' than other countries as 2022 uncertainties loom
Huang Yiping says China's zero-Covid strategy worked in the past, but sticking with that approach will influence economic trends for years to come
Analysts are flagging the risks of economic headwinds, including from a financial slowdown and a tapering of the US Federal Reserve's pandemic stimulus
Chinese authorities need to stay ahead of the curve to stabilise the national economy in the face of outsized threats in the coming year, senior policy advisers said at the weekend.
The nation's massive export machine may lose steam, its financial markets could be stressed, and its zero-Covid policy will be further tested, according to Huang Yiping, a former member of the People's Bank of China's (PBOC) monetary policy committee.
The warning by Huang, who is now a professor with Peking University's National School of Development, came as policymakers will soon meet in Beijing to discuss 2022's economic priorities and set growth targets.
"'What can China rely on to stabilise its macro economy' is a question that must receive particular attention," he said at Caijing business magazine's annual conference.
Premier Li Keqiang, China's No 2 figure who generally announces annual economic targets in March, acknowledged the growing downward pressure during his meetings with entrepreneurs and provincial governors earlier this month.
Market institutions have already warned that a rapid decline in the headline gross domestic product (GDP) growth risks a hard landing in the coming quarters.
However, Huang warned that many questions remain unanswered, and he said a new normal could emerge next year, with developed economies growing faster than emerging markets.
To combat this, he called for appropriate pandemic-control measures and said authorities must stay on high alert to possible changes.
"As Europe and the United States are ready to open up [to live with the coronavirus], shall we follow it or not? Can we do it or not? " he asked.
"The pandemic was successfully contained by our zero-Covid strategy in the past, but what's next? We need to think carefully … This will certainly influence the economic trends for the next year, and for years beyond that."
Beijing has benefited greatly from its strong manufacturing capacity during the pandemic, and this has reinforced China's status as the world's factory.
Huang attributed the robust rise to overseas supply chain disruptions and called it "temporary".
"If the global economy began to recover, export growth could fall, obviously," he said.
The spillover from the Fed's recent tapering was regarded as another concern.
Huang, who advised the PBOC from 2015-18, revisited the impact of the previous round of the Fed's taper, saying that economies with vulnerable financial systems, overvalued currencies, high government debt or bad economic fundamentals are more susceptible to policy adjustments by the US.
Additionally, he said more attention needs to be paid to China's non-financial macro leverage ratio, which is calculated as the proportion of non-financial sector debt to the gross domestic product and is a major risk parameter used by Beijing.
"Any liquidity fluctuations could bring severe consequences," Huang said.
The National Institution for Finance and Development (NIFD) calculated that the leverage ratio has already dropped for four straight quarters – by a total of 6.4 percentage points. However, the pace of decline has slowed, with only a 0.6 percentage point fall in the third quarter.
Li Yang, head of the NIFD and a former PBOC adviser, said authorities should shore up growth with more proactive policies next year.
"Our fiscal and monetary policies have been a little restrained," he said at the same forum in Beijing at the weekend. "It shows that we still have [policy] space.