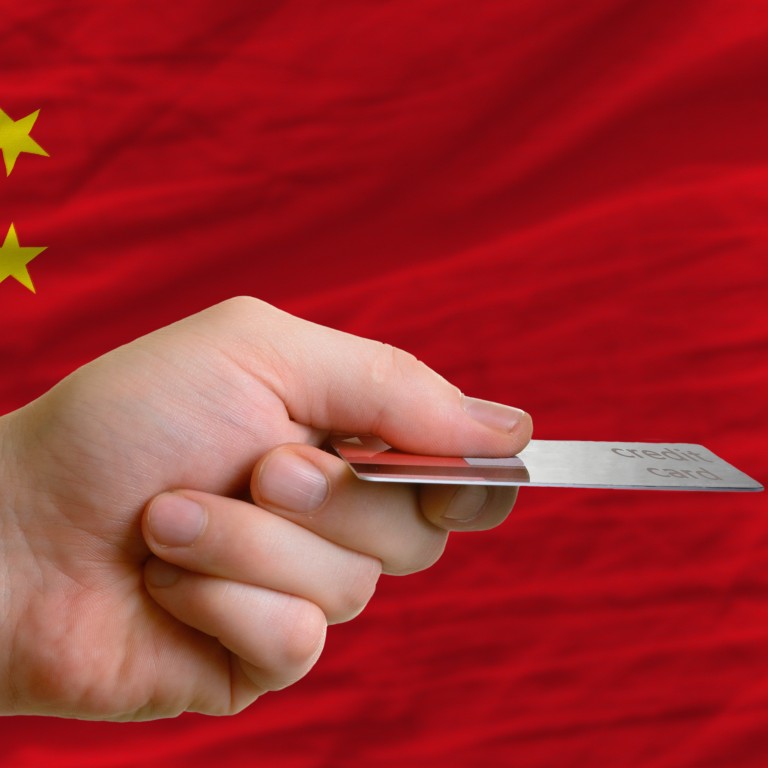 China's rising living costs, economic uncertainties leave lower-income groups unwilling or unable to spend
Payroll growth had already started to decelerate in recent years, and the pandemic has dashed hopes for many people looking for a lifeline
Beijing has set its sights on boosting consumption, but it may be difficult to convince people to spend what little money they are able to save as salaries are capped or cut
While overall income growth among many Chinese has yet to recover from the impact of the pandemic, demand among China's lower-income groups is likely to remain subdued as pressure grows on the economy.
Tina Tang, an administrative secretary at a small-to-medium-sized enterprise technology company in Guangzhou, is one of those who have felt the chill from a slowdown of income growth over the past two years, as a result of her employer's poor financial performance.
Many workers in her sector have been forced to take a pay cut or accept a pay freeze.
"For example, our boss withheld 20 per cent of everyone's monthly salary in the company this year and turned it into a variable bonus, so many colleagues have quit," Tang said. "The company's performance and revenue are not good, and some of the payments from local government contracts have not been settled on time.
"There were more than 130 employees in the first half of last year, and now there are only 32 people left."
Payroll growth had already started to decelerate in recent years, and it was only worsened by the pandemic. Calls from economists and government advisers have risen for more supportive measures to sustain economic growth, reduce costs for businesses and bolster consumption.
According to research by the Shanghai-based China Chief Economist Forum think tank, the average year-on-year income growth rate for residents in 18 major cities slowed from 14 per cent in 2010 to about 8 per cent in 2019. And the average year-on-year growth in consumer spending slowed from 12 per cent to 7 per cent over the same period.
Meanwhile, rising costs of living expenses, such as for rent and food, have hit the wallets of Tang and others.
"My monthly salary is 5,300 yuan," she said. "So, I rarely have non-essential consumption expenses. Last year, I often ordered takeaway, but this year I mainly cook for myself."
Increasing the income of low- and middle-income groups is among the objectives set forth in Beijing's
common prosperity campaign
, which is aimed at narrowing the yawning wealth gap that threatens the country's economic ascent and the effectiveness of the Communist Party's rule.
Those low- and middle-income Chinese are feeling the pressure of stagnation on their lives, giving impetus to the common-prosperity drive. Their incomes have stagnated over the past two years, and the rising cost of living is curtailing both their spending power and willingness to consume.
The minimum wage varies across China, with the most developed cities such as Beijing, Shanghai and Guangzhou offering the highest rates of more than 2,000 yuan (US$314) a month, while poorer regions such as the northeastern rust belt province of Heilongjiang pay 1,860 yuan a month.
The National Bureau of Statistics (NBS) defines low-income individuals as those whose monthly income is less than 2,000 yuan, while the middle-income group refers to those who receive 2,000 to 5,000 yuan a month.
But for smaller companies such as Shen Xiaomei's building and renovation firm in northern China's Hebei province, it is difficult to address the pay gap.
"Currently, with rising costs, our cash flow is not good. It's difficult for us to raise pay," Shen explained. "We are in debt, too, because we are owed [more than 700,000 yuan] from some of our projects for over a year.
"The migrant workers we hire will come and go; we just can't afford to keep them. There's work out there, but very often we don't get paid on time. There's very little protection [for small businesses]. And it's time-consuming to enter into legal procedures to get our money back – we can't afford to do that, either."
In the last two years, the
income gap between urban and rural residents
in China has widened further. The per capita disposable income of urban residents was 2.44 times that of rural residents in 2019, and the ratio rose to 2.56 in 2020 and 2.6 in the first half of this year, according to NBS data.
Huang Weijie, the 45-year-old owner of a small garment factory in China's manufacturing and export hub of Guangdong province, said sales have plunged due to weak demand. To make ends meet, he has turned to clusters of nearby street stalls.
But the spending power of the stalls' main consumer group – migrant workers and their families – has taken a big hit this year.
"Last year, my highest daily sales surpassed 5,000 yuan, but so far this year the record was about 3,000 yuan, and most days I make only about 1,000 yuan in sales," he said, adding that some days he registers a net loss after expenses, which include rent, parking and fuel fees.
Many of China's small and micro businesses, which often pay at or just above the minimum wage, are also facing payment delays and high operational costs, leading to redundancies and pay cuts.
And analysts say the situation could get worse in the coming months.
Last month,
Premier Li Keqiang
warned of "new" downward pressure on the economy, stressing that the government needs to focus on keeping employment steady and providing support for China's small manufacturers.
Luo Zhiheng, deputy director and chief macroeconomic analyst with the research department at Yuekai Securities, flagged in a research note last month that there was a growing risk of unemployment at small companies because they are often unable to pass higher costs on to consumers.
"This is why it's important to stabilise prices and employment," Luo said. "Not only does this affect the normal operations of downstream small to medium-sized firms, employment, incomes and livelihoods are all at stake. Additionally, for those that have been severely affected, whether they be companies or low-income groups, the government should offer support."
To boost consumption among low-income groups, Guangdong authorities said last week that they were looking to funnel more funds into public areas such as social security, medical care and education, while increasing the supply of affordable rental housing for young people who are struggling to find somewhere to live.
For Li Wei, a Shenzhen-based freelancer who writes PR statements for Chinese variety shows, a pay cut and increased housing rent have forced her to cut back on spending.
"My fee has been reduced from 1,100 yuan per 1,000 words last year to 800 yuan," she explained. "Meanwhile, our housing rent has gone up from 8,000 yuan in 2019 to 9,000 yuan currently, with four young people sharing the three-bedroom apartment.
"I also have a mortgage on my small condo, and the mortgage is my main expense."
She also said that, among her friends who are salaried employees, non-essential consumption spending has been cut back.
"A few lucky friends leapt at offers from internet giants, and their salaries may have gone up by 50 per cent, but those are very high-intensity workplaces," Li said. "In traditional industries, such as manufacturing and services, no one's income has increased, and it may have even decreased."