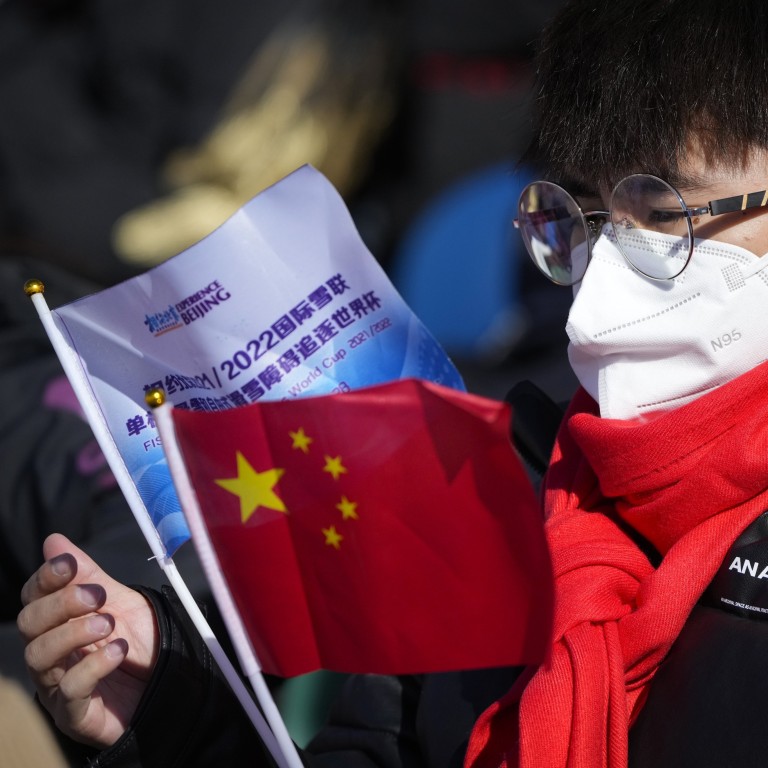 UK business group calls on Beijing to improve market reforms, resume flights
Call came as the Chamber revealed that a large proportion of British companies have yet to return to pre-pandemic levels of revenue
Chair of Chamber expressed concern that Beijing's border lockdown and zero-Covid strategy had precipitated an outflow of foreign talent
The British Chamber of Commerce in China has called on the country to engage in greater reform and cultivate a more predictable business environment, in another call by a foreign business community for the country to speed up the pace of market opening.
The call came as the Chamber revealed that a large proportion of British companies that operate in China have yet to return to pre-pandemic levels of revenue and optimism, although there has been a slight improvement from the worst point in 2020, according to its annual sentiment survey conducted between October and November period and published on Tuesday.
Only 40 per cent of the 288 companies surveyed said that their revenue was on track to exceed pre-coronavirus pandemic levels, showing that a full recovery is uncertain.
More than 60 per cent of companies continue to find it hard to do business, due primarily to a combination of Chinese regulatory difficulties, the impact of Covid-19 and associated disruption to UK-China flights, the survey showed.
Roughly half of British companies surveyed reported constraints in terms of market access barriers in China.
Of the quarter who expected further market opening in their sector, only a fraction of those believed it would lead to significant business opportunities.
"Regulatory uncertainty has caused disquiet among UK investors," the British chamber said. "Market reform [in China] is needed to preserve an uptick in optimism."
The findings echo the general concerns of foreign investors, many of whom are seeking wider market access, equal treatment with Chinese companies, better intellectual property rights protection and more transparency over policies regarding
cybersecurity, data protection
and overall tech regulation.
In the past year Beijing has conducted a strict regulatory crackdown on the tech sector, stepping up scrutiny of monopolistic practices, data security, consumer rights protection and content, among other areas.
Amid a stand-off with the US on many trade issues, China has also applied to join the Comprehensive and Progressive Agreement for Trans-Pacific Partnership, and pledged in November's Sixth Plenum – an economic strategy-setting conference – to build a market-oriented and law-based business environment.
Julian MacCormac, chair of the British chamber, expressed concern that Beijing's border lockdown and zero-Covid strategy had precipitated an outflow of foreign talent, and called for a resumption of direct flights between the two countries.
"The temporary measures to control, contain and insulate China from the spread of Covid-19 also means China today is physically more isolated from the world than at any time since entering the World Trade Organization twenty years ago," he wrote in the preface of the survey report.
"Allowing flows of people and knowledge across borders to resume is vital for further innovation, investment and international exchange."
In a Thursday meeting with foreign funded firms from more than 20 countries, Vice-Premier Hu Chunhua said that China will "actively respond" to the concerns of foreign investors, improve their services and support their onshore development.
"While ensuring pandemic control, [we] will optimise entry channels, promote the smooth operation of international logistics, and help foreign firms stabilise supply chains," he said.
China, which is set to surpass the US as the world's largest buyer of consumer goods, remains a key market for many foreign investors.
Around 46 per cent of British companies are planning to increase investment in China, while 40 per cent ranked the country as a top priority for the coming year, the survey showed.
China overtook the US to be the world's largest receiver of foreign investment in 2020. In the first 10 months of this year, foreign direct investment rose 23.4 per cent year-on-year to US$142 billion, according to data from the Ministry of Commerce.