Trade
Get more with myNEWS
A personalised news feed of stories that matter to you
Learn more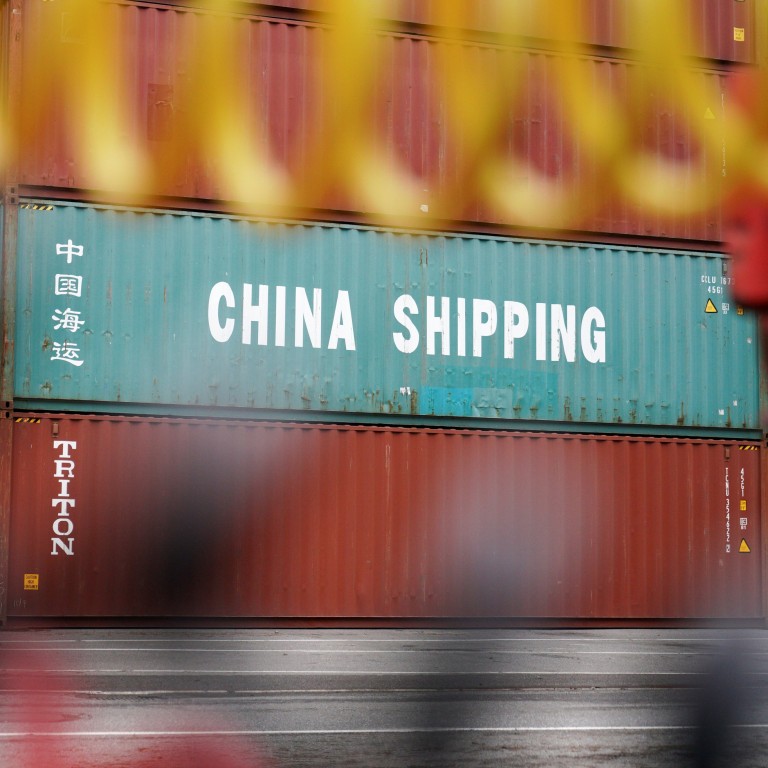 China shipping to Southeast Asia sees prices surge tenfold as reopening demand picks up
Already taxed by the coronavirus pandemic, intra-Asian shipping routes have entered their traditional peak season
Reopening and work resumption in Southeast Asia, as well as ongoing disruptions in the global logistics network, have contributed to record high prices
Shipping rates from China to surrounding Asian countries have soared amid the peak season ahead of the Lunar New Year, adding fuel to an already overheated global shipping market disrupted by the coronavirus pandemic.
The Southeast Asian routes of the Ningbo Containerised Freight Index, which reflects the spot rate of container ships departing from the
Ningbo-Zhoushan port
– the world's largest port by cargo tonnage – recorded a price surge in the past month and reached an all-time high, with freight costs to Thailand and Vietnam rising 137 per cent from the end of October to the first week of this month, while the Singapore-Malaysia freight costs also increased by 49 per cent.
A 20-foot container, shipped from Shenzhen to Southeast Asia, cost about US$100 to US$200 before the pandemic, but the price has since surged tenfold, from US$1,000 to US$2,000, said Yan Zhiyang, a manager with a logistics company based in Guangdong province.
"Shipping costs to various destinations have risen and fallen repeatedly. Sometimes the export demand for a specific place suddenly rises and pushes up the rates immediately, and when the demand cools a bit, the rates drop. But in general, the freight costs have gone up multiple times," Yan said.
Meanwhile, freight costs to South Korea also quickly picked up in the past two months, according to Zhou Jie, who manages a freight-forwarding company based in Dalian, a coastal city in northeast China.
"Generally, the prices of other routes have been soaring since the beginning of the year, but the route to South Korea started to rise quickly in the past two months, and now it has reached US$1,600 per 20-foot container, compared with US$200 during normal times," Zhou said.
Analysts say the fourth quarter is the traditional peak season for intra-Asian shipping routes, due to rising demand leading up to the Lunar New Year, which falls on February 1 next year. But the pandemic, which has wreaked havoc on the
global supply chain
, has further heated the market.
Southeast Asian countries have gradually reopened after the most recent wave of outbreaks, and the resumption of factory work has pushed up demand for materials, according to a note by SWS Research on Sunday.
Meanwhile, many shipping companies have directed more vessels to trans-Pacific routes since the third quarter, when demand was high in the lead-up to Black Friday and the Christmas export season, resulting in tight shipping spaces for the short-distance routes in recent months, according to industry insiders.
Wan Hai Lines, a Taiwan-based shipping company that focuses on intra-Asia routes, announced a price rise for its various routes in December, according to local media reports.
It is expected that there will be strong demand for intra-Asia lines before the Lunar New Year, as factories in Southeast Asia have resumed operations where the pandemic has subsided, while mainland China has also emerged from the impact of a power crunch, the company's manager said at an investor briefing on December 2.
As a result of the sustained elevated demand, congestion continues to worsen at major Southeast Asian ports.
At the Port of Tanjung Pelepas in Malaysia, container congestion remained critical throughout November, impacting cargo acceptance to some Southeast Asian destinations, according to the latest market update by Maersk.
Looking ahead, the Regional Comprehensive Economic Partnership (RCEP), which comprises 10 mainly Asian countries and will come into effect on January 1, will herald in a new era of Asian trade, Maersk said.
The ocean rates for China-United States routes, which surpassed US$20,000 per 40-foot container in September, remained steady in recent weeks but were still very elevated as congestion has been bad enough to keep rates up on all major lanes, according to freight-booking platform Freightos.
The rate for US West Coast route from China reached US$14,924 per 40-foot container this week, which was 285 per cent higher than the same time last year, Freightos Baltic Index shows. Meanwhile the Asia-US East Coast prices recorded US$17,195 this week, increasing 250 per cent over the same period last year.
"High rates and congestion are ultimately the results of a consumer-spending shift from services to goods that began early in the pandemic," said Judah Levine, head of research at Freightos.
"The spread of the
Omicron variant
– the new Covid strain – has the potential to push the transition back to spending on services even further away," he added.