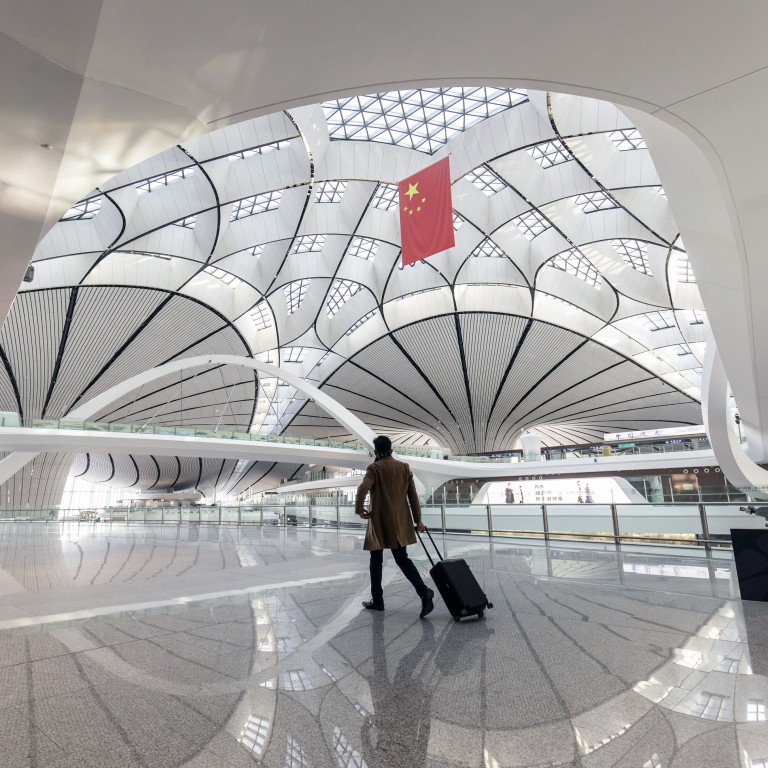 China's zero-Covid strategy risks isolating it from trade partners as US tensions rise, expert says
China's restrictions on international travel could compromise efforts to foster closer diplomatic ties with major trading partners, expert warns
Comments come as the Biden administration gathers US allies to challenge China on a number of fronts, from Taiwan to trade
China risks losing an opportunity to leverage its trade clout and offset United States containment efforts if it continues with its harsh border restrictions in 2022, a prominent Chinese academic has warned, as calls mount for Beijing to strike a balance between economic growth and Covid-19 prevention.
China's
restrictions on international travel
could compromise efforts to foster closer diplomatic ties with major trading partners next year, said Zhao Kejin, an expert on China's foreign policy and
US-China relation
s at Tsinghua University in Beijing. He said Beijing should consider easing its border policy.
"Not a comprehensive reopening, but a targeted reopening," he said at a virtual forum on Thursday.
His comments come as the Biden administration gathers US allies to challenge China on a number of fronts, from Taiwan to human rights and trade.
China could counter the US by leveraging its 1.4 billion-strong consumer market and prominence in global trade, Zhao said.
At the same event, Liang Wannian, a professor with the Vanke School of Public Health at Tsinghua University, said it was "crucial" to balance pandemic control with the economy.
Beijing has refused to budge from its zero-tolerance approach to the coronavirus. Inbound travel options for China have been cut drastically and quarantine requirements can be up to 21 days depending on what province travellers arrive in.
In a tone-setting economic conference last week, top Chinese decision-makers said the country will stick to the principle of "preventing the coronavirus from re-entering the country or rebounding at home" ahead of the Beijing Winter Olympics and the 20th National Party Congress of the Communist Party next year.
A study published last month by China's Centre for Disease Control and Prevention said the country could face more than 630,000 coronavirus cases a day if it dropped its zero-Covid strategy and lifted curbs on travel as some Western countries did.
"We still face a lot of uncertainty in pandemic control, protection does not depend on a single measure but a combination of measures," he said.
There are growing concerns about the cost of Beijing's zero-tolerance approach, which could soon outweigh its benefits. Foreign businesses in China have said the travel restrictions remain their biggest challenge.
"New waves of Covid-19 and China's 'zero-Covid' strategy is likely to weigh more on retail sales before and during the upcoming Winter Olympics in the first quarter of 2022," said Lu Ting, chief China economist at Nomura, in a note on Wednesday.
Ernan Cui, an analyst with research firm Gavekal Dragonmics, said China might not significantly loosen restrictions for international travellers until 2023.
"The central political message has been that the current strategy works pretty well and is necessary," she said at a forum in Beijing early this month, while noting a more refined lockdown process has helped minimise the economic impact of the policy.
Zhao, from Tsinghua, suggested China's targeted reopening could help could help grow the digital economy and trade with Association of Southeast Asian Nations countries.
The 10-nation bloc has emerged as China's largest trading partner, followed by the EU and US.
"The market potential is great, it is necessary [for authorities] to consider in 2022 how to untie the market … by government actions," he said.