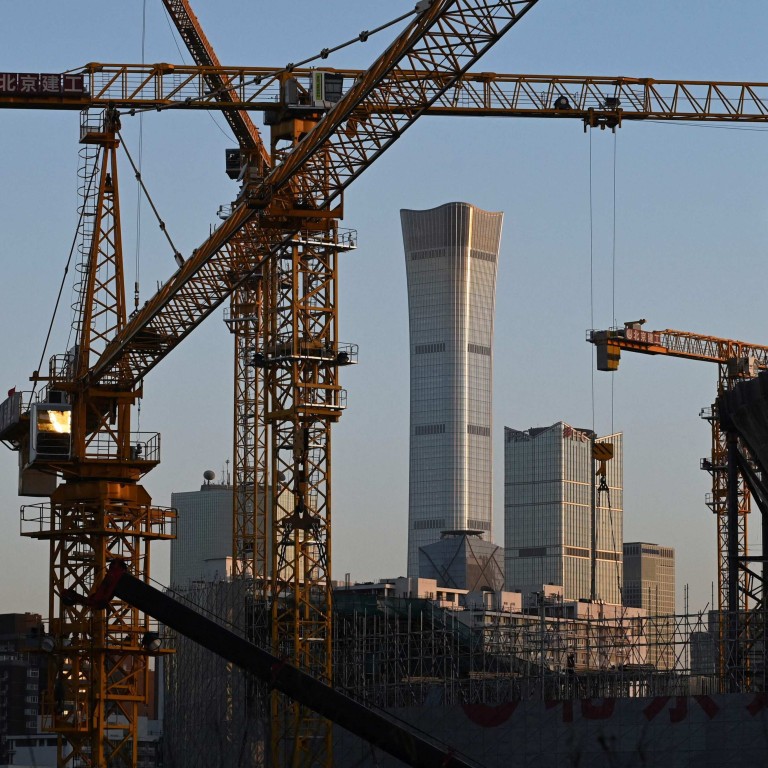 China's hidden debt: 'corruption problem' at local levels threatens political, economic stability
Debt issued by local government financing vehicles (LGFVs) is kept off the balance sheets and thus more susceptible to corruption than relatively transparent government bonds
But analysts say LGFVs are poised to play bigger role next year in filling local government funding gaps, despite risks to national economy
The line between China's anti-corruption and deleveraging campaigns is becoming increasingly blurred as Beijing looks to tackle both political and economic problems that are interwoven at various levels of local government.
Since the beginning of the year, various provinces across the country have declared their commitment to "dig deep into the corruption problem hidden in the risks of local government debt".
In a work report published earlier this month by the Commission for Discipline Inspection and Supervision of Jiangsu – one of China's richest provinces – three former local officials were named and shamed as "typical examples" of the corruption problem behind hidden local debts.
One name singled out in the provincial disciplinary watchdog's report was Qi Biao, the former deputy director of the provincial Development and Reform Commission, who was sacked last December and expelled from the Communist Party in June.
The disciplinary violations that Qi was convicted of included "using power and position of influence to act as an intermediary for local government financing vehicles (LGFVs)", "accepting huge amounts of property by charging intermediary fees through intermediary links", and "pushing up local government debts", the Central Commission for Discipline Inspection (CCDI), China's main anti-corruption agency, said in June.
The debt raised is kept off the balance sheets of local authorities, yet it carries an implicit government guarantee of repayment. Thus, compared with more transparent local government bonds, debt raised by LGFVs can be more susceptible to corruption.
An eye-popping
case of debt-related corruption
last year involved Dushan county in the southern province of Guizhou, which has the highest debt ratio among provincial governments in China.
The government of Dushan, which oversees a mountainous area with a population of 360,000, had accumulated 40 billion yuan (US$6.27 billion) worth of debt as of 2019, when its annual fiscal revenue was less than 1 billion yuan.
The official publication for the CCDI blamed the financial mess on Pan Zhili, who served as the local Communist Party leader from 2010 until his sacking in 2019 and initiated various "image projects" built out of political reasons rather than economic considerations.
LGFV-issued debt, which the central government often refers to as implicit local government debt or "hidden debt", has been one of the main targets of
Beijing's debt-reduction efforts
.
There is no official data on the total amount of hidden debt in China. But Lu Ting, chief China economist at Nomura, estimated that it reached 45 trillion yuan (US$7 trillion) at the end of 2020 – equivalent to 44 per cent of China's gross domestic product (GDP).
Economists at Goldman Sachs said in a late-September report that the total debt of China's LGFVs rose to around 53 trillion yuan (US$8.3 trillion) at the end of last year – equal to about 52 per cent of GDP, and up from 16 trillion yuan in 2013.
Meanwhile, local governments' ability to pay off their debts has been a long-standing concern among China's policymakers, and the coronavirus pandemic has exacerbated their financial woes.
LGFVs are likely to play a bigger role next year in filling local governments' funding gaps, as land-sale-related revenue looks to drop amid the property downturn and infrastructure spending increases, but the pace of growth could be moderate due to the ongoing deleveraging campaign, according to a note from Moody's last week.
"Chinese regional and local governments' measures will help relieve some pressure on LGFVs from weak provinces or regions, which have experienced net redemption in LGFV bonds and rising funding costs in the onshore market because of investors' continued risk aversion toward LGFVs from these locations," said Ivan Chung, an associate managing director at Moody's.
"However, it is uncertain how long these LGFVs can maintain their credit quality if they solely rely on government support to repay debt coming due without refinancing."