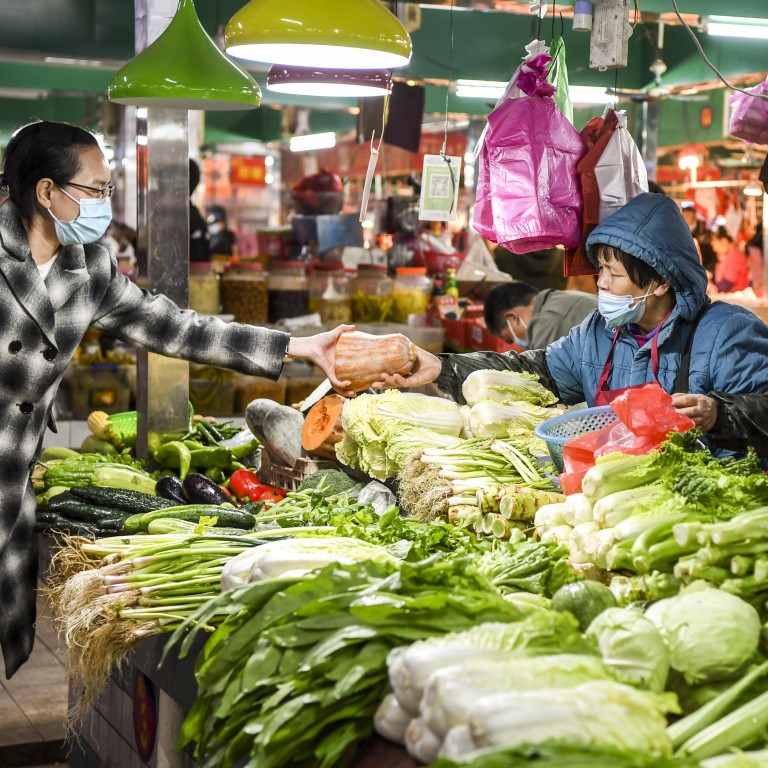 China to boost support for consumption as coronavirus outbreaks 'dampen' spending
Policies will be introduced next year to stimulate consumer spending and consolidate recovery, commerce minister says
Stabilising global supply chains is also a key task for China and the government is ready to break down blockages
China will roll out new measures to boost consumption and ensure supply chain security next year to counter growing headwinds facing the economy, the commerce minister has said.
"The growth potential and momentum in consumption have yet to be fully released, as sporadic
outbreaks of Covid-19
continue to dampen consumption and people's motivation to spend," Wang Wentao said in an interview with state-backed Xinhua News Agency on Monday.
He said more effective policies will be introduced next year to stimulate consumer spending and consolidate recovery.
The government will help e-commerce and logistics services in rural areas, promote chain convenience stores and wet markets in neighbourhoods, revamp pedestrian streets, and expedite development of international consumer cities, Wang said.
China's retail sales fell short of market expectations in November, rising
3.9 per cent from a year ago
and down from the previous month, official data showed.
Beijing has warned of three main pressures facing the economy – a contraction of demand, supply shocks and weakening expectations – and pledged to stabilise trade and support small businesses.
China's exports have been boosted by increasing demand from economies whose production was restrained by the coronavirus. Total imports and exports in the first 11 months of this year grew 22 per cent compared to a year earlier.
However, global trade has also grown increasingly capricious as supply chain disruptions,
rising raw material prices
and other uncertainties threaten international commerce.
"The recovery of global demands is slowing," Wang said. "Export companies are still grappling with rising raw material and shipping prices, limited shipping capacity, and growing cost of labour. China will face a great deal of pressure being tested by these challenges."
Stabilising global supply chains is a key task for China and the government was prepared to break down blockages, Wang said.
The government will also help export companies expand into new markets through free-trade agreements, open platforms and exhibitions, such as China International Import Expo and Canton Fair, he added.
In addition to stabilising foreign trade, China will double down on attracting foreign investment.
Wang said Beijing would focus on addressing foreign investors' difficulties with staff entering the country.
China attracted more than 1 trillion yuan (US$156.9 billion) of foreign investment in the first 11 months of the year, 15.9 per cent up on a year earlier, including a 17 per cent increase in the service sector and 19.3 per cent growth in hi-tech industries.
The country has continued to ease curbs on foreign investment, cutting items from the negative list of industries that are either restricted or prohibited for foreign investors for five years in a row.
"We will further revise the catalogue of Industries for Encouraging Foreign Investment to include more emerging industries such as low-carbon and digital economy, and further encourage foreign traders to expand their investment in China," Wang said.