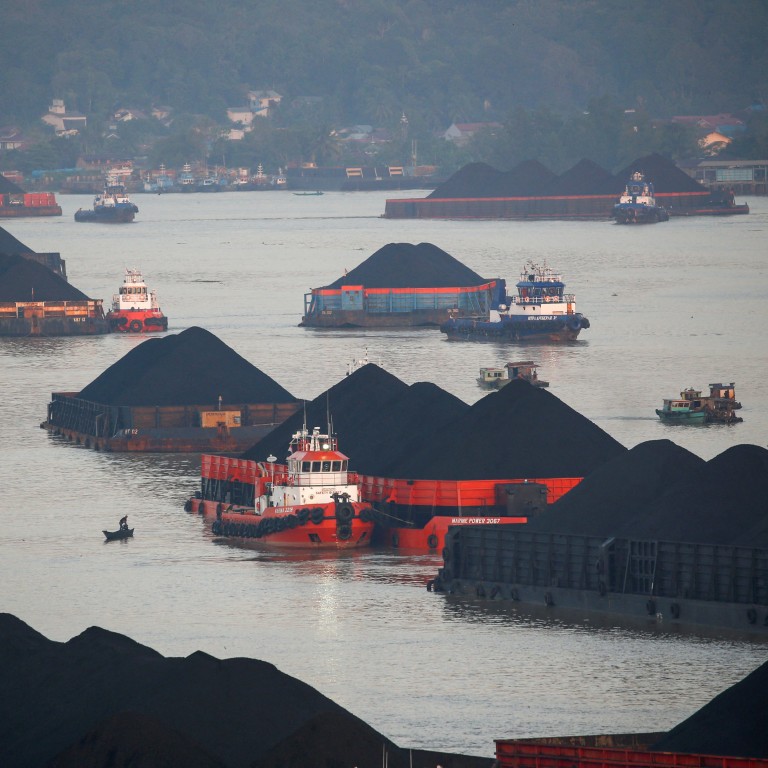 Indonesia coal ban 'manageable' for China, but temporary energy headache looms amid Australia dispute
On Saturday, Indonesia banned thermal coal exports in January to prioritise its own domestic supply and to avoid widespread blackouts
China imported 177 million tonnes of Indonesian thermal coal in the first 11 months last year, an increase of 54 per cent compared with the same period in 2020
China's short-term energy supply is under threat from Indonesia's decision to ban thermal coal exports in January, but any long-term impact is "generally manageable" due to the upcoming Lunar New Year holiday, analysts said.
The Southeast Asian country – the world's biggest exporter of coal for power generation – on Saturday announced a halt to exports this month to prioritise its own domestic supply and to avoid widespread blackouts.
This represented an increase of 54 per cent compared with the same period in 2020, and accounted for 74 per cent of China's total imports, customs data showed.
But the impact of the ban on China might be generally manageable, as electricity consumption is expected to drop significantly during the week-long Lunar New Year holiday, which is set to begin on January 31, according to Du Rui, an analyst at Chinese coal information provider sxcoal.com.
"Historical data shows that the domestic electricity consumption in February is the lowest in a year, which is almost equivalent to only half of that of the peak month," Du said in a report on Monday.
"While industrial electricity consumption accounts for more than 60 per cent of the total electricity consumption of society, the slowdown in industrial activities during the Lunar New Year will help reduce electricity consumption.
"The coal shortage facing the country in August last year won't happen again."
Nationwide coal shortages have gradually eased and prices have declined, but a complete halt of Indonesian exports is likely to tighten supplies, as some 5.3 per cent of the total thermal coal in China will be affected, according to a report from Guosheng Securities on Sunday.
"Considering that the import of Australian coal is still restricted, and the potential volume of imports from other countries is also limited, the gap might be hard to fill by sourcing from other countries within a short time," the report said.
A potential production halt in the lead up to the Winter Olympics to curb pollution may also further exacerbate the situation, the report added.
"If in mid-January, the Inner Mongolia open-pit coal mine production is restricted due to major sports events (the Winter Olympics) … the country's coal supply shortage will begin to appear in March," the SWS Research report said.
But the potential shock can be mitigated in the long term, as many coal mines in Indonesia are controlled by tribal leaders that can counter the policy influence of the central government, analysts said.
"Even if [the exports are] banned in January, the export volume in February will bounce back," the SWS Research report added.
The Indonesian government will re-evaluate the ban after Wednesday due to strong oppositions from industrial groups.
"There is a great possibility that the policy will be adjusted," added Du from sxcoal.com.