Shenzhen
Get more with myNEWS
A personalised news feed of stories that matter to you
Learn more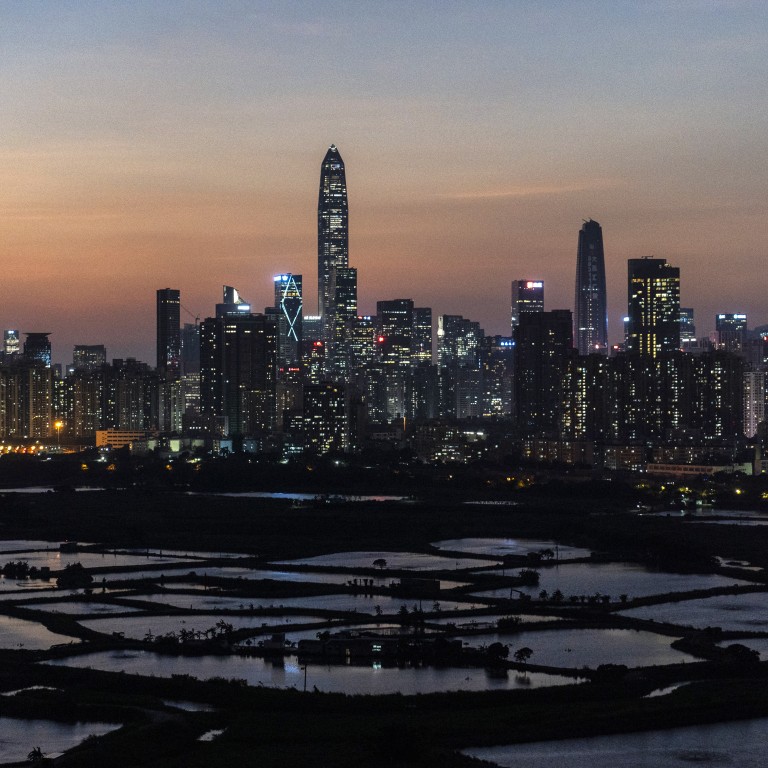 Shenzhen's record power use in 2021 hints at healthy economic growth, despite US-China tech war
Producers of computers, communication and other electronic equipment consumed 16.9 per cent more electricity last year compared to 2020
Shenzhen has been caught in the middle of a battle for tech supremacy between China and the US, stoking concerns about its economic health
Power consumption in China's tech hub Shenzhen hit a record high last year, pointing to healthy economic growth despite sanctions from Washington on several of its biggest companies and disruptions to global supply chains caused by the pandemic.
Electricity consumption in the southern city rose by 12.2 per cent from a year earlier to 110.34 billion kilowatt-hours (KWH) in 2021, breaking the 100 billion KWH threshold for the first time, according to the data from China Southern Power Grid released on Wednesday.
Analysts and even policymakers have long used power consumption to gauge economic activity in the world's No 2 economy.
In 2007, Premier Li Keqiang, who was then Liaoning party secretary, said that China's economic growth figures were unreliable and he focused on three other indicators, namely railway cargo volume, electricity consumption and bank lending, according to leaked US diplomatic cables published by WikiLeaks.
Shenzhen's new high in power consumption comes amid increasing concern that the city, long a poster child for China's growth miracle, is losing its lustre due to US pressure on local tech giants like Huawei Technologies Co.,
a shortage of semiconductors
, and surging raw material prices.
The challenges, however, do not appear to have slowed manufacturing of computers, communication and other electronic equipment, with the sector consuming 16.9 per cent more electricity last year compared to 2020, official data showed.
The data showed that Shenzhen's economic development continues to become more advanced, local party mouthpiece the Shenzhen Special Zone Daily said on Wednesday.
High-end manufacturing, information transmission and green industries have gained increasing importance to the local economy, the article said.
Shenzhen's gross domestic product growth was 7.1 per cent in the first three quarters of 2021, slowing from the 9.7 per cent in the first half of last year, and lower than the national average of 9.8 per cent. It was the lowest of all 14 Chinese cities with annual economic output over 1 trillion yuan (US$156.7 billion).
Sales among the city's chip designers fell sharply by 46.4 per cent from a year earlier to about 69.7 billion yuan in 2021, the IC design branch of the China Semiconductor Industry Association said late last month.
By contrast, national sales of the sector grew a record 20 per cent year on year to 381.9 billion yuan, although the pace slowed from 23.8 per cent in 2020.
"Affected by the China-US tech war, the security of Shenzhen's industrial chain, supply chain, and innovation chain is at risk," the city's mayor Tan Weizhong said in May last year.
Still, Beijing has shown confidence in the city renowned for technological innovation and regards it as a model Chinese city for the outside world.
The National Development and Reform Commission, China's top economic planning agency, issued a document in July last year urging local authorities across the country to learn from the governance playbook of Shenzhen.