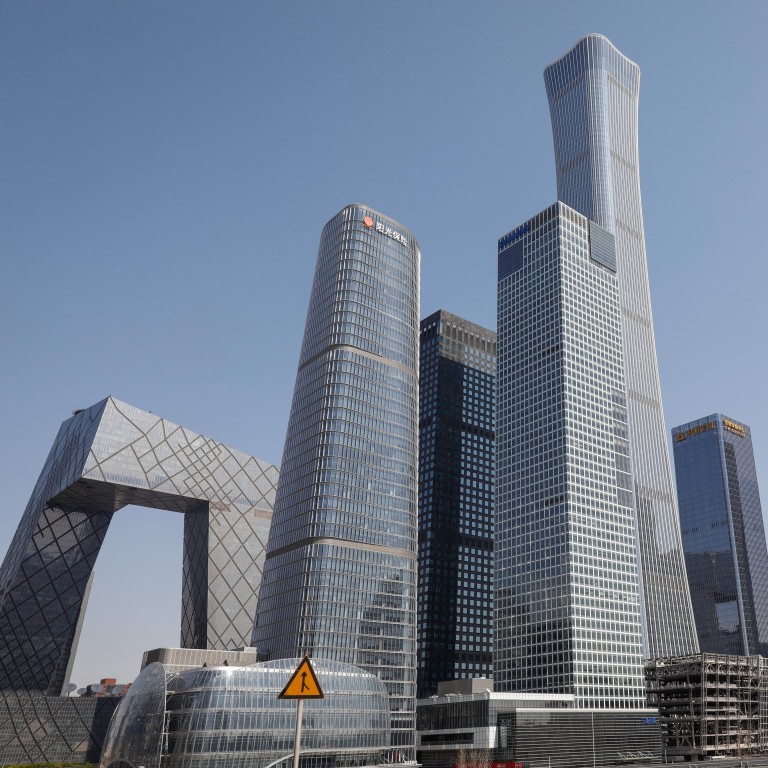 China's coronavirus-hit economy needs 'policy support to intensify', Premier Li Keqiang says
Various international and domestic emergencies have exceeded expectations, Premier Li Keqiang says
Job and consumer price stability are central to keeping the economy going, he says
China's premier has acknowledged worse-than-expected domestic and international headwinds are battering the economy, saying the country will need to roll out more support.
"The global situation is complicated and evolving, and pandemic outbreaks have been reported at home. Some emergency factors have already surpassed expectations," Li Keqiang told an economic forum on Thursday he according to a central government statement released on Friday night.
"Policy support needs to intensify at an appropriate time. While existing measures should be enforced as soon as possible, we should study new countermeasures."
Echoing a statement following Wednesday's cabinet meeting, Li said employment and consumer price stabilisation were key to keeping the Chinese economy running "within an appropriate range".
But he did not mention gross domestic product growth, which was widely believed to be well down in the first quarter.
The extent of those disruptions should become clearer later this month when the National Bureau of Statistics is due to release first quarter economic data.
But any policy changes are unlikely to be announced before the Politburo's economic analysis meeting at the end of the month.
The number of coronavirus cases continues to mount, with the National Health Commission reporting 25,071 new infections across China on Saturday.
More than 94 per cent of those cases were in Shanghai, the country's national commercial hub and financial centre, which has been in a de facto lockdown since the end of March.
The rigid lockdowns in key cities have put huge pressure on social and economic activity.
It also intends to loosen investigations into internet platforms and ease the financing and purchase restrictions on the property sector.
"As was the case in early 2020, policymakers will fix supply constraints first, before stepping up demand stimulus," said Larry Hu, chief China economist at Macquarie Capital, adding that it was highly unusual to see authorities "move from policy tightening to massive stimulus in such a short time".
But he estimated that the central bank could conduct another 10 basis points cut on the one-year medium-term lending facility rate in the second quarter, and more stimulus could be followed in the second half of this year.
Speaking at Thursday's forum, Premier Li also said efforts should be made to promote sound and sustainable development of the internet platform economy, and to stabilise foreign trade and investment.
China needs to keep yuan exchange rates basically stable and address external uncertainties "effectively", Li added
According to the central government statement, a number of economists and businesspeople at the forum were asked for their assessment of macroeconomic conditions, logistics and transport, agriculture, and innovation.
Participants included Yang Zhiyong, a senior fiscal researcher with the Chinese Academy of Social Sciences, and Guan Tao, former division chief of the State Administration of Foreign Exchange and now chief economist of BOC International.