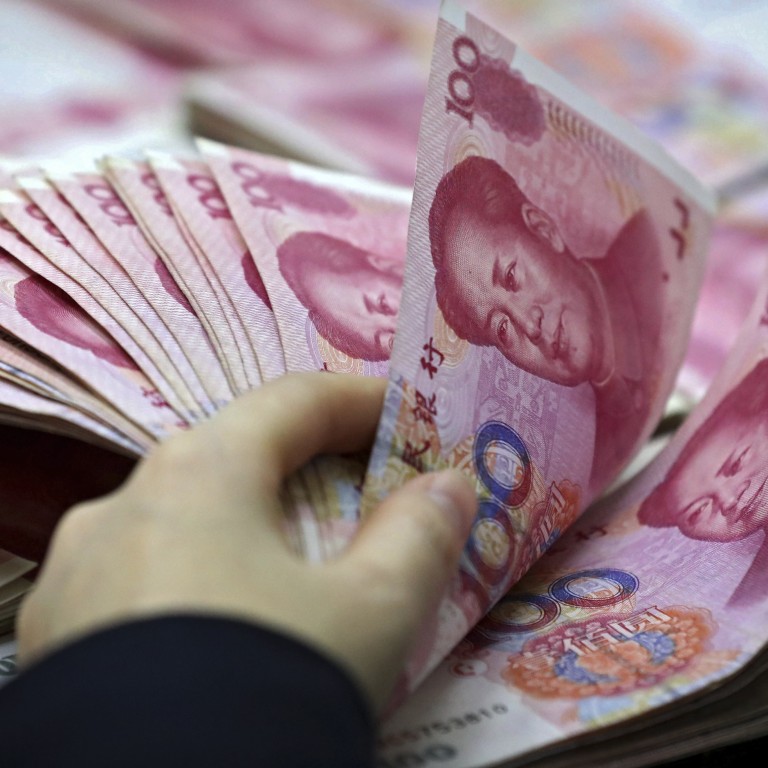 China on 'path of further easing' after cutting mortgage rate in bid to revive economy
China's one-year loan prime rate (LPR) was held at 3.7 per cent, the People's Bank of China (PBOC) said on Friday
The five-year LPR, which is the reference for mortgages, was cut from 4.6 per cent to 4.45 per cent
China's sizeable cut to its mortgage reference rate, aimed at reviving the housing market and boosting long-term demand for loans, has raised expectations for further policy easing to save the slowing economy.
The People's Bank of China (PBOC) cut the five-year loan prime rate (LPR)
from 4.6 per cent
to 4.45 per cent on Friday, which represented the largest cut on record and the second this year after the rate was reduced from 4.65 per cent in January.
The 15 basis points reduction beat expectations, although the central bank's move to hold the one-year LPR – on which most new and outstanding loans are based – at 3.7 per cent at the May fixing was in contrast with a widely-expected cut by economists.
"The economic shock from Covid lockdowns for this year is similar to the economic impact from the initial wave of Wuhan outbreaks in 2020, but the size of stimulus on the monetary side is only a half of the size they did in 2020," Robin Xing, chief China economist at Morgan Stanley Asia, told a webinar on Friday.
"There's a room for both monetary and fiscal easing, and it looks like the LPR confirmed they are on that path of further easing."
"The economic slowdown is severe. The outbreak in Beijing has led to a sharp slowdown of economic activities there. Reopening in Shanghai has started, but the process is quite slow. The government probably feels the urgency to roll out stimulus to boost the economy," said Zhang Zhiwei, chief economist at Pinpoint Asset Management, who expects more rate cuts over the coming months.
"The government must act quickly and decisively to prevent the economy from falling into a recession."
As long-term loans are also usually linked to the five-year LPR, funding for infrastructure, a tool that Beijing has heavily relied upon to stabilise the economy, should also benefit from the latest rate cut, economists said.
Friday's move by the central bank will offer support for the housing market and should help drive a revival in sales, "which have gone from bad to worse recently", said Julian Evans-Pritchard, senior China economist at Capital Economics.
"Currently, the main constraint on property sales are virus restrictions. But as these are relaxed, we think the combination of lower mortgage rates and reduced down payment requirements lay the groundwork for a revival in housing demand," he said.
"The lack of a one-year LPR cut suggests the bank may be concerned about the impact across-the-board rate cuts would have on the [yuan], which is already under pressure amid capital outflows in response to an unfavourable yield spread with the US."
Additional reporting by Luna Sun