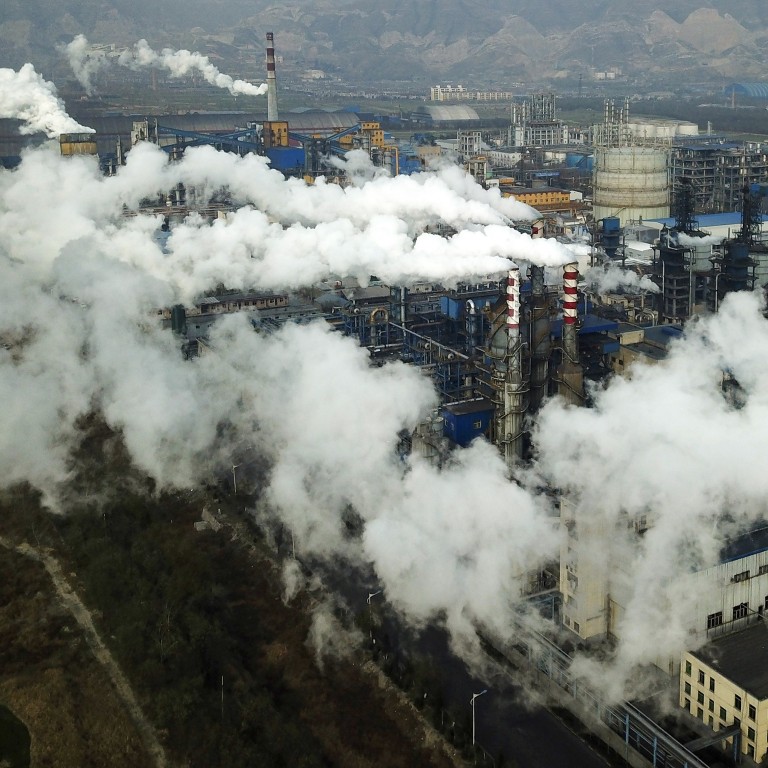 Chinese Premier Li Keqiang vows 'resolute efforts' to prevent power cuts amid 'skyrocketing' energy prices
Premier Li Keqiang has pledged to stamp out electricity cuts like those that hit the economy last year
Concerns about energy supply in China have been building as the war in Ukraine drives up prices
Chinese Premier
Li Keqiang
has said there will be no repeat of the power crisis that rocked the country last year, as Beijing doubles down on energy security amid spillovers from geopolitical tensions.
Li pledged "resolute efforts" to stamp out electricity cuts while inspecting a power coordination centre in southwestern province of Yunnan this week, according to the official Xinhua News Agency on Thursday.
His comments come just days after the Communist Party's flagship magazine Qiushi published details of a December speech by Chinese President Xi Jinping in which he vowed the government "will never allow a major incident like large-scale power cuts to happen again".
The comments signal a significant policy shift in China's approach to reach carbon neutrality.
More than 20 out of China's 31 provincial-level jurisdictions suffered electricity cuts last year, which has been called a "
man-made crisis
" due to local authorities' aggressive attempts to meet Beijing's carbon-reduction targets, as well as a shortage of coal.
Though the situation has eased since then, concerns about energy supply in China, the world's largest consumer, have been building this year amid soaring global fossil fuel prices and supply chain disruptions caused by the
war in Ukraine
and sanctions on Russia.
In a statement on Thursday, the National Development and Reform Commission (NDRC), the top economic planning agency in China, put the country on alert for the impact of "skyrocketing oil and gas prices caused by international geopolitical conflicts", though it noted authorities were dealing appropriately with the situation.
"Various parties [in China] have organised their resources for imports," the commission said.
China removed import tariffs on coal this month until March 31 next year.
The volume of China's coal and crude oil imports rose by 8.4 per cent and 6.6 per cent, respectively, in April from a year earlier, both reversing a decline in March, according to the National Bureau of Statistics. Imports of natural gas fell by 20.3 per cent over the same period.
Purchases of Russian liquid natural gas surged 79.6 per cent in volume terms to be worth US$585.7 million last month, a jump of 492 per cent, customs data showed on Friday.
Crude imports from Russia also grew by 4 per cent and 59 per cent respectively in volume and value terms.
White House officials said on Thursday that China's efforts to replenish its strategic reserves with Russian oil would not contravene US sanctions.
Still, the NDRC is prioritising domestic oil and gas exploration in keeping with China's five-year energy plan 2021-25.
"The biggest lesson of the Russia-Ukraine war for solving China's energy security should be do not label any energy producing and exporting nations as 'friendly' or 'hostile', do not rely too much on any imports from a single country," Wang Nengquan, chief researcher of Sinochem's economics and technology research centre, said last week.
China should ensure energy dependency on any one country is below the "highest warning line" of 15 per cent of overall imports, he said.
"After realising energy independence, to seek influence in the global energy market, we are unlikely to close the door [to the outside world]," he said.