Hainan
Get more with myNEWS
A personalised news feed of stories that matter to you
Learn more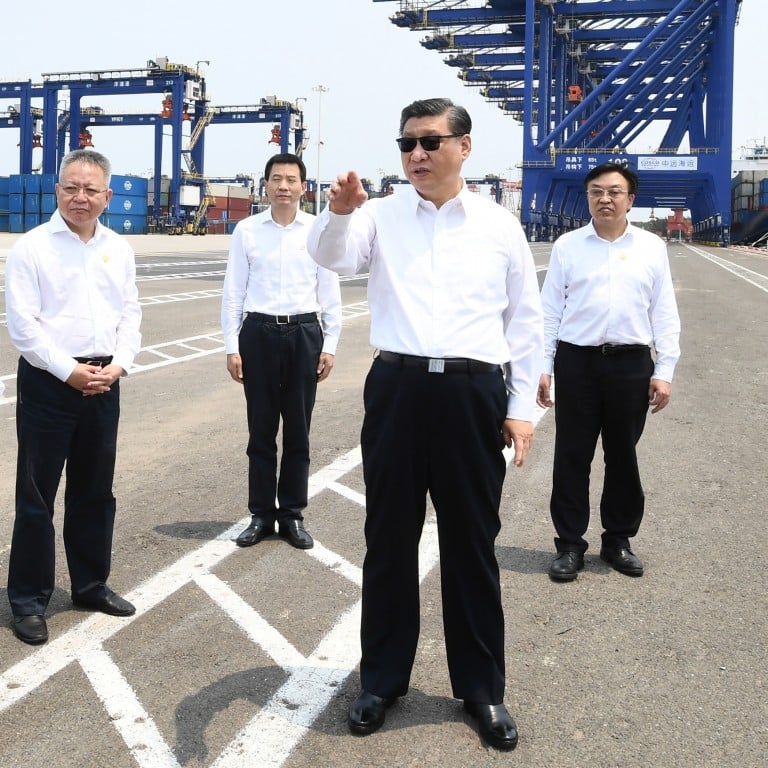 Hainan city dubbed China's best performing economy as 'burden of economic output' shifts from other regions
Haikou jumps 19 places to top the list, according to the Milken Institute's Best-Performing Cities China 2021: The Nation's Most Successful Economies report
Capital of China's southernmost island province of Hainan is home to what is set to be world's largest free-trade port and has become a duty-free shopping destination
The capital of China's southernmost island province of Hainan had the best-performing economy among Chinese cities last year, thanks to its rapid expansion of foreign investment, according to a US-based think tank.
It marks the first time that Haikou has topped the list, after jumping 19 places from its 2020 position. The city benefited from the government's efforts to facilitate the
Hainan free-trade port
, in addition to several industrial projects, according to the Milken Institute's
Best-Performing Cities China 2021: The Nation's Most Successful Economies
report, which was published on Wednesday.
Hainan is front and centre in China's ambitions to build the world's largest free-trade port and to create a hub for offshore financing and duty-free shopping that will lure tourists and businesses with an internationally competitive tax regime and relaxed visa requirements.
The province is also well placed to strengthen ties with the Association of Southeast Asian Nations, China's biggest trade partner.
Foreign direct investment in the province also increased from US$740 million in 2018 to US$3.52 billion last year.
Hainan's economy grew by 11.2 per cent last year, to 647.52 billion yuan (US$97 billion), according to the Hainan Provincial Bureau of Statistics. That was compared with a
national growth rate of 8.1 per cent
.
Guangzhou, the capital of Guangdong province, and Xian, the capital of central Shaanxi province, respectively ranked second and third among first- and second-tier cities, the index showed.
The rankings are based on economic growth performance, primarily measuring the growth of jobs, wages, gross regional product and foreign investment.
"This year's index highlights the successes China is achieving through its regional development strategy, shifting the burden of economic output away from highly developed regions like the Greater Bay Area," Perry Wong, managing director of research at the Milken Institute, as well as the report's author, said on Wednesday.
Xian's standing on the list reflects its strategic position within China's
Belt and Road Initiative
and the city's status as an aerospace industry powerhouse, according to the Milken Institute report.
"Rather than an initiative to open up to the world, the Belt and Road Initiative is more of a key to open opportunities in western China," Wong added.
"Through collaborations with Southeast Asian countries, [the initiative] seeks to develop cities in the southwest and the south whose economic developments have long been met with great difficulties.
"Altogether, this year's top-performing cities reflect China's strong commitment towards reducing economic disparities between regions for broader-based, long-term growth – which will be vital in reinvigorating its pandemic-stricken economy."
Shanghai and Beijing – two of China's perennial economic centres – were ranked sixth and eighth, respectively.
Chuzhou in Anhui province was ranked as the best-performing third-tier city for its integration into Nanjing's Urban Agglomeration and its geographic advantage along the Yangtze River Delta.
Five cities from the central province of Anhui were ranked in the top 10 for third-tier Chinese cities due to a continued expansion and improvement in transport infrastructure, such as
high-speed rail
, Wong said.
"The country's third-tier cities are also being leveraged as economic fulcrums – as much as their larger peers – and will continue to be relied upon to help the country collectively respond to both internal and external pressures such as the Covid-19 crisis and geopolitical tensions," said Chong Yeen, communications lead at the Milken Institute Asia Centre.
Lanzhou, the capital of China's western Gansu province and a crucial link in China's Belt and Road Initiative, was ranked as the best-performing city in 2020. Chengdu, which ranked fourth this year and is an industrial and manufacturing base in the country's southwest, topped the list in 2o19.