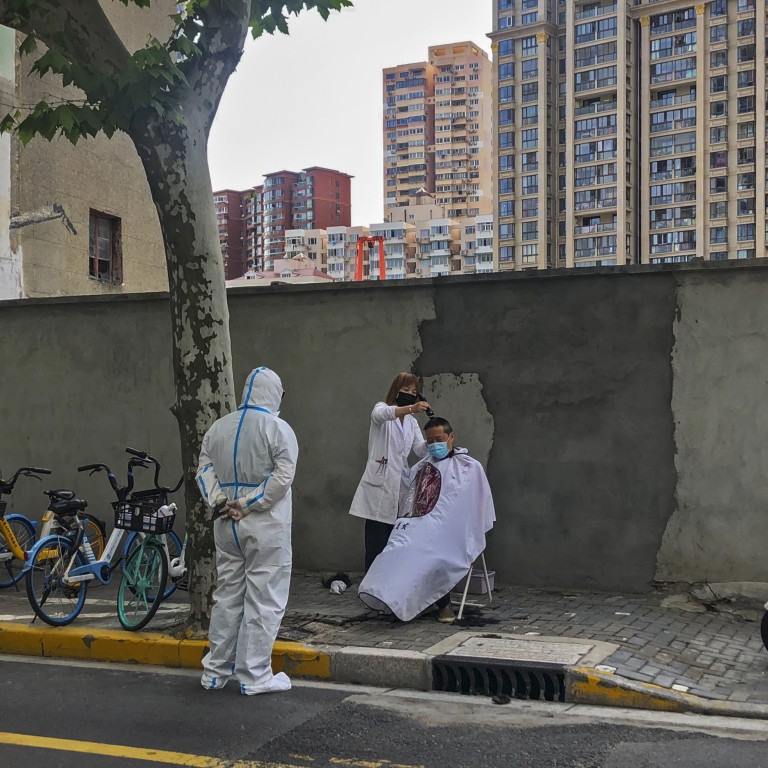 China economy: Beijing unveils detailed stimulus plan to offset coronavirus damage
China's cabinet has published details of a support package to shore up economic growth, covering trade, tax, infrastructure and financial policies
Communication with foreign firms will be improved, some mobility restrictions will be cleared and job subsidies made available, among other measures
China has released further details of a stimulus package aimed at propping up the faltering economy, ranging from tax cuts to infrastructure spending to job subsidies.
The state council, China's cabinet, unveiled a
33-point plan
last week, covering fiscal and monetary policies, investment and consumption, food and energy security, supply chain stability and people's livelihoods.
Various government departments published more detailed policies on Tuesday to meet the end-of-month deadline set by Premier Li Keqiang.
The State Council said separately local governments and agencies should "effectively stabilise the economy in the second quarter" and lay a "solid foundation" for the latter half of the year.
Economic activity should be maintained at a reasonable growth rate ahead of the party's 20th congress, it said in a statement.
Getting the economy back on a growth trajectory was an urgent target for the second quarter, said Li, who chairs the council.
In an unusually candid speech last week, the premier admitted for the first time that China may miss the economic growth target of "
around 5.5 per cent
" that Beijing laid out earlier this year. However, he did not signal a change to the zero-Covid policy that has been so detrimental to the economy.
As part of the government's support package, foreign investment will be stabilised and expanded, while communication with foreign companies will be made easier to solve their problems.
The State Taxation Administration said they would create a "friendly" tax environment for overseas firms and foreign trade companies.
Customs procedures for imports and the visa application process for foreign staff will be streamlined, the National Immigration Administration said Monday.
The government renewed its vow to prop up small- and medium-sized enterprises hit by the pandemic, including with financing, tax rebates and unemployment insurance.
Investment spending on infrastructure projects such as irrigation works, transport and pipelines will be used to drive growth, the State Council said.
The Ministry of Industry and Information Technology said separately on Tuesday it will invest in data and technology infrastructure, including new 5G stations, as well as foreign-funded projects.
It would also promote spending on new energy vehicles and home appliances, said vice-minister Xu Xiaolan.
To help offset high unemployment, companies will receive subsidies for hiring fresh university graduates, who will enter the job market in record numbers this year.
Restrictions on car purchases will be eased and tax will be reduced for cars with lower engine displacement. Authorities will also encourage spending on home appliances.
Coal production will be ramped up and storage capacity increased to ensure energy supply during peak summer demand.
To stabilise the supply chain, emergency loans will be provided to airlines and companies in the retail sector.
Logistics bottlenecks such as road closures and other mobility restrictions will also be cleared, Beijing said.
Even with the pro-growth policies and additional state spending on infrastructure, the boost to the economy will be limited, Moody's said in a report published on Monday, as it lowered its 2022 economic growth forecast for China to 4.5 per cent from 5.2 per cent.
"The scale of fiscal and monetary policy support will remain modest and its impact on growth will be only gradual, adding to pressure on privately owned enterprises (POE) and smaller companies," the report said.
"For governments, state-owned entities and local government financing vehicles, debt loads will expand to finance infrastructure projects. The uncertain economic outlook and weak operational environment will curb companies' incentives to raise debt for investment, leading to lower POE leverage.
"Household debt will stay at around current levels, as consumers' willingness to spend remains constrained."